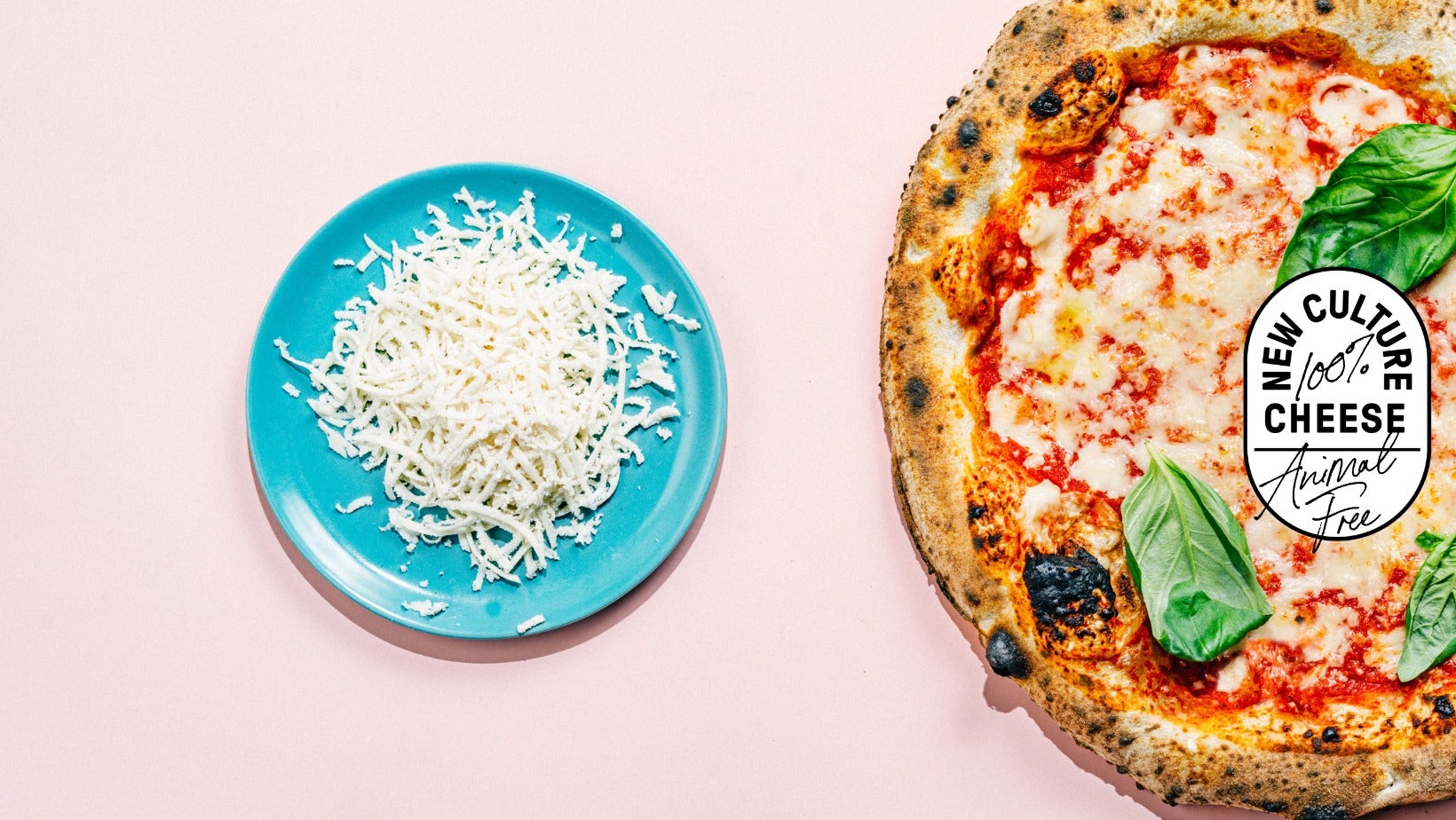 Precision fermentation has seemingly resolved the challenge of getting close to the stretch-and-melt characteristics lacking in cheese alternatives but reaching scale and price compatibility are the next frontiers.
The technology of replicating casein proteins found in cow's milk without involving a single animal is the success story behind precision fermentation, and perhaps a breakthrough for cheese-lover environmentalists, too. Industry players such as Change Foods and New Culture claim they can produce cheese alternatives as good as the real deal, and equally as good in taste and texture.
Casein proteins manufactured in huge fermentation tanks are only part of the story, however, to potentially drive growth in cheese alternatives and capture market share in the dairy-free case.
Nature's Fynd, for instance, is using a biomass fermentation process to produce high-density sheets of animal-free protein, "grown" in special trays for meat- and dairy-alternatives applications. Then there's molecular farming, where proteins are cultivated inside existing plants, along with plant-based options.
These technological processes are going to sit side-by-side rather than one dominating the market as such, proponents suggest, with plant-based cheese and dairy still having a place because some consumers don't wish to be associated with animals whatsoever, in any shape or form.
What is clear, there's a huge potential opportunity. The international cheese market could be worth almost $105bn by 2027, data and analytics company GlobalData (and Just Food's parent) estimates, growing from $85.2bn in 2022.
How well do you really know your competitors?
Access the most comprehensive Company Profiles on the market, powered by GlobalData. Save hours of research. Gain competitive edge.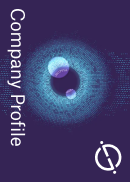 Company Profile – free sample
Thank you!
Your download email will arrive shortly
Not ready to buy yet? Download a free sample
We are confident about the unique quality of our Company Profiles. However, we want you to make the most beneficial decision for your business, so we offer a free sample that you can download by submitting the below form
By GlobalData

"There's pretty clearly going to need to be things like precision fermentation to drive more substantial market share for the dairy-alternatives category," Nick Cooney, a managing partner at US-based alternative-protein investor Lever VC, argues, suggesting price and product quality are the barriers to growth.
"If there was one area where recombinant protein ingredients would have the biggest impact it would be cheese because there's just huge functionality to stretch and melt and so forth. The inclusion of these ingredients into meat and dairy alternatives is going to drive the next jump up in product quality and that in turn is going to drive the next jump in market penetration."
"Three-storey high" tanks
Technology and equipment costs, scale and price go hand in hand. Cooney, however, says Lever VC has invested in a precision fermentation company that is producing casein proteins from soybeans rather than in steel tanks.
"The angle on the theory being that you eliminate all the capex that comes with precision fermentation and you have the potential to significantly lower the cost of production," he explained.
Irina Gerry, the chief marketing officer at San Francisco-based Change Foods, describes fermentation tanks as being as large as 200,000 to 400,000 litres. "They're like three storeys tall and there's just not enough of them in the world today," she says, presenting another challenge as precision fermentation scales up.
Change Foods is building a 1.2 million litre alternative casein facility in the United Arab Emirates "that's going to help us unlock the scale component", she says, discussing one of three challenges before precision fermentation can become more mainstream.
"The first area is obviously the technological one: can we get micro-organisms to produce milk proteins in high enough quantity? The second barrier is the actual fermentation process. What's happening now is we need to increase yield: how much protein do you get for each run of your fermentation batch each time you fill up a tank? The third layer is just sheer manufacturing scale," Gerry says.
However, "the technology is evolving very quickly", she adds. "Now the cost curve of genetic tools has come down in terms of the sequencing, the genetic engineering, etc. As the costs come down, we can now bring this technology further down market into producing higher quantities and cheaper ingredients."
"Sustainable choice"
Adam Leman, the lead scientist for fermentation at the Good Food Institute, the Washington-headquartered think tank and promoter of alternative proteins, outlines the complex precision fermentation process, which can be applied to both casein and whey proteins.
Essentially, it's about replicating the animal-derived rennet enzyme which is used in cheese-making to separate the curd (casein) from the whey (liquid run-off).
Microbes – fungi or bacteria enzymes – are used instead with a fermentation host such as yeast, purified away and dried to make a protein powder, he says. That powder can then be used as an ingredient in a range of applications or even in its purest form as a protein powder or emulsifier.
Impossible Foods, the plant-based meat maker, is also employing precision fermentation in its Impossible Burger, Leman notes, to produce the iron-binding protein leghaemoglobin made by fermentation in yeast.
In terms of dairy alternatives, he adds there's still a long way to go in educating consumers and creating greater awareness around precision fermented products such as cheese, and the benefits.
"These are the same products but are made in a way that's completely different and is more sustainable, which is the goal here. They can be made in a highly purified manner, with less energy inputs and with less greenhouse gases, and things like that," he says.
"We do have some way to go to explain that technology and the actual biology is fairly complex. I think that's where people are challenged. I think having ingredients made in a precision fermentation platform rather than being animal-derived we're going to have that familiarity with taste and with aroma, and those are going to be things that consumers really connect back to.
"I think you're going to see a lot more of those repeat customers and people who are making the more sustainable choice. People who are making the choice that should hopefully be very soon on a par in price as well."
Mouthfeel still an issue
Matt Gibson, the CEO and co-founder of California-based New Culture, is naturally critical of the plant-based cheeses on the market, particularly in terms of taste, texture and nutritional value. And it's down to casein proteins cannot be replicated using plant ingredients, he says.
New Culture mixes the casein replica protein with water, salt, plant-based fats and minerals.
"Mouthfeel is a massive drawback of plant-based cheese that we hear over and over again from chefs and their customers," Gibson explains. "Plant-based cheese has been such a disappointing and poor alternative to conventional dairy that it has failed to garner any meaningful market share."
Over the next "few years", Gibson says New Culture will be focused on "scale in order to increase our supply and lower our cost of production". However, precision fermentation is not new, he adds.
"It has been used for decades to produce a wide range of ingredients at lower costs, more sustainably, and without needing any animal inputs. In many ways, it's because of the success of precision fermentation that it has already become an accepted part of our global food system. Now we're putting the technology to use in a new way to make our animal-free cheese."
Gibson describes the process employed at New Culture: "The first step is training microbes to produce a target protein. Inside of a big fermentation tank, those microbes are fed sugars and salts, which they then transform into the target protein. The target protein is recovered and can then be used as an ingredient to make new foods."
Biomass fermentation
Nature's Fynd is a slightly different business producing fermented protein through a biomass process using fungi for meat-free and dairy alternatives, but the overarching principles are generally similar.
"We're growing the protein using microbes, we're feeding them what they need to grow and it creates a mat that you use as a whole food that gets created into either meat-less or dairy-free foods," Karuna Rawal, the CMO for Chicago-based Nature's Fynd, explains, suggesting that unlike precision fermentation biomass doesn't use genetically-modified microbes.
To the sheet protein is added water to create a "milk-like" substance that can be used in cream cheese and other dairy alternatives, she says, and it can also be dried into flour to make products such as bread and pasta.
"If you think about plant proteins, what they're doing is extracting existing protein from a soybean or a pea, and then processing that into finished foods. In our case, we're actually creating protein that didn't exist in the world before," Rawal says.
"There's a huge advantage in terms of time – we can do this 24/7, 365 days a year, we're not dependent on weather conditions, soil conditions, and all of those things.
"We need multiple solutions because not everyone's going to switch tomorrow to eating fungi-based foods, as good as it would be for the planet."
Taste is key
There are financial advantages in terms of the tech biomass employs, Rawal suggests, using a tray-based system that doesn't require "giant bio-reactors" and the protein can simply be produced in a warehouse.
She argues there's now greater generational acceptance for technologies like precision fermentation and biomass, opening the door for growth in new alternatives but with taste a key and important consideration.
"There's a generation coming up that is much more comfortable with food and technology versus probably our generation. So things are changing very rapidly," Rawal says. "I think it's because they're recognising that we can't keep eating the way we've been eating and sustain the planet."
However, she adds with a caveat: "You can talk about all the sustainability and health claims you want but at the end of the day for our consumers to come back it has to taste good. No one wants to be punished while they're eating."
It's a case of adapting what you already have, Lever VC's Cooney suggests – incorporating new animal-free proteins through precision fermentation and other means with plant-based ingredients.
"You're not totally trashing existing formulas. You're adjusting the formulation to take out some things and add ingredients produced by molecular farming, precision fermentation, and such like," Cooney says. "Now you've got cheese that actually stretches and melts, indistinguishable from conventional versions."
Change Foods' CMO Gerry says that's where there's the "biggest gap in terms of performance versus consumer expectations" – stretch and melt. Plant-based cheeses perform fine in cold applications "but not so when you heat them up", she claims.
"The reason for that is the protein specifically and plant-based proteins just behave differently than milk proteins."
However, while animal-free casein proteins are more suitable for cheese, the whey replica is more geared up to ice cream, butter or yogurt, Gerry says, keen to point out that Change Foods' "proposition is fundamentally different" to plant-based cheese. And she suggests another health benefit.
"Your nutrition profile will be identical, in fact it would be better because we're not replicating things like cholesterol or saturated fats or any other compounds that could be found in cow's milk such as hormones or potentially antibiotics," she explains.
"If we can apply this technology, make the casein protein and vastly improve the product for the consumer, that's when there's a lot of opportunity and many people will then jump in on this category – it's a no-sacrifice type of a swap."
"It's going to take investment, it's going to take some time. We're seeing governments looking at building capacity, private companies are looking at building this capacity and third-party manufacturers. I actually anticipate that coming online in the next ten years."