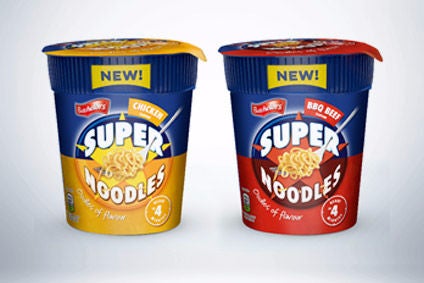 What a difference twelve months makes as Premier Foods plc recorded its fastest pace of annual revenue growth in five years, a stark contrast to the disappointing results unveiled by chief executive Gavin Darby in 2017. And, at this juncture, the UK's fourth-largest food company is perhaps on a firmer footing to achieve its ongoing, yearly, sales growth target having seen a surge in demand in Australia and, at the same time, witnessed a revival in its Batchelors and Angel Delight brands. Simon Harvey investigates.
Just hours after Premier Foods announced its full-year results on Tuesday, the share price was up more than 3% before market watchers had had time to consume their midday lunch.
Investors would have been emboldened by the 3.6% print in organic sales growth and even more so by the 5.3% reported for the second half of the company's financial year, after a string of false earnings promises, and, last year, a profit warning.
Add to that a reduction in the company's debt to below GBP500m (US$674.7m), it is no wonder Darby took some joy in pointing out on a follow-up conference call debt levels stood at GBP960m when he made his first results presentation after becoming CEO in 2013.
And, more importantly, Premier brought forward its target to reduce the net debt-to-EBITDA ratio but stuck with a goal to achieve organic sales growth each year of 2-4%, which was not surprising given the upbeat nature of the full-year results.
Martin Daeboo, an equity analyst at Jefferies International, was equally impressed after organic growth beat its forecast of 2%.
How well do you really know your competitors?
Access the most comprehensive Company Profiles on the market, powered by GlobalData. Save hours of research. Gain competitive edge.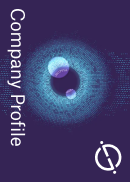 Company Profile – free sample
Thank you!
Your download email will arrive shortly
Not ready to buy yet? Download a free sample
We are confident about the unique quality of our Company Profiles. However, we want you to make the most beneficial decision for your business, so we offer a free sample that you can download by submitting the below form
By GlobalData
"FY18 was ahead on all the key metrics, with momentum improving in H2 on both top and bottom line," he noted. "With [Premier Foods] now batting in its much-vilified 2-4% growth guidance range and committing to a firmer deleveraging target, this all feels like a decisive step towards rehabilitation."
So Premier's refined corporate strategy laid down three years ago to realign the business behind the three core pillars of protecting and driving revenues, cost and efficiency, and cash generation could be at last showing signs of bearing fruit.
Looking at the numbers for the year to 31 March, the Mr. Kipling and Bisto gravy maker booked group revenues a touch over GBP819m (up 3.6%) and a trading profit of GBP123m, 5.1% higher than the previous year. In 2016/17, revenues climbed a smaller 2.4%, while trading profit was down 9.3%.
Operating profit rose 12.7% to GBP69.3m, while profit before tax climbed a whopping 74% to GBP20.9m. Last year, the latter metric turned to a positive GBP12m from a GBP13m loss a year earlier.
The company is paying adjusted earnings per share of 7.6 pence, compared to 7.2 pence last year.
"We feel good about these results," Darby commented on Tuesday's conference call, while reiterating the problems the company faced only a year ago amid a plunge in sterling.
"Last year the whole industry was suffering," he reminisced. "You had deflation in the food industry and big changes in retail promotional strategies, colliding with the Brexit devaluation."
Those factors seem to have passed through into the first quarter ended in June 2017 – when revenues dropped 3.1% – but then petered out as the year progressed as Premier returned to growth of 6.2% in the second quarter, 4% in the third, and 7% in the final three months, albeit sales would have been boosted by the recent cold weather in the UK.
However, Darby is starting to reap the rewards of focusing on four key areas within the business: product innovation, international sales, its strategic tie-ups with Japan's Nissin Food Holdings (which includes work on Premier's Batchelors brand) and with Mondelez International (Cadbury), as well as "deep partnerships in a collaborative fashion with our big customers".
Premier's partnerships with Nissin and Mondelez alone generated growth of 19% for the group last year to reach GBP87m, and contributed 55% to the overall increase in revenue.
"This really moves the needle for Premier Foods," Darby said.
As a predominately branded business, the CEO said Premier's growth in the 2017/18 fiscal year hinged on its continued efforts in those fields, with a particular emphasis on turning around Batchelors, which the company classes as a "first-tier brand".
Both Darby and chief financial officer Alastair Murray described Batchelors as the "standout performer" within its major grocery division last year following a collaborative innovation programme with Nissin. Bisto, Oxo and Loyd Grossman also had "strong performances", the CFO said.
Batchelors has enjoyed a rejuvenation as such from what Darby described in November as a brand in "serious decline" and one that needed a "major refresh and presentation".
Darby was a bit more hard-hitting on Tuesday's conference call with respect to past performances, not only for Batchelors but the company as a whole, although at the same time he was obviously pleased with the brand's turnaround.
"Why is Batchelors so important for investors and observers of the company?" Darby asked before answering his own question. "Batchelors is our third-biggest brand. Premier was famous for its bucket with leaks in it. And that was a manifestation of brands that were declining. But this was a big brand and therefore was the biggest hole and the biggest leak."
But the partnership with Nissin, with its "unparalleled food technology particularly in noodles, has led to a transformation of the brand," the CEO said.
He added growth in Batchelors had been "stronger and accelerating through the financial year as we've managed to get more and more product from the Nissin factories in Hungary".
While Batchelors is the Hertfordshire-based company's third-biggest brand, it was the largest in terms of revenue generation last fiscal year, with sales up 11% following the launch of Super Noodle Pots and Pasta 'n' Sauce pots in collaboration with Nissin.
The international segment of Premier's business is growing in importance, too, and is playing a "significant" role in cash generation. Darby described it as a "game changer", where revenue has doubled in the past three years to GBP61m on the back of the company's investment. Sales from the division were up 25% last year alone and accounted for 7.5% of the group's turnover.
International sales are reported within Premier's grocery segment, irrespective of the type of product.
Wrapping up the divisional numbers, the group's grocery segment posted sales of GBP589m, up 4.6% from a year earlier. Branded products accounted for GBP498m of that total (+3.4%), while non-branded contributed GBP91m (+12%).
And for the sweet treats sector, revenue climbed 1.2% to GBP230m, with branded products suffering a 3.2% decline. Non-branded surged almost 17% to GBP58m.
All-in-all, across the divisions, branded products brought in GBP670m last year (+1.6%) and non-branded earned the company GBP149m (+13.9%).
"Our international business is already at a profitability level between or cake [Cadbury's] business and our grocery business," Darby explained, adding that part of the "business favours very, very well" when considering margins.
Still, trading profit margins for the year were relatively unchanged at 15%, compared to 14.8%. EBITDA margins were also fairly stagnant at 17%.
With respect to geographies, Australia has featured at the top of the global tree, with revenues surging 81% last year on the back of "strong" branded cake sales and, according to CFO Murray, a "pipeline" of new products is planned.
Darby said the company was having to "ration" its Cadbury's Mini Rolls and cake bars for at least half of the year in Australia due to the demand. He added that Premier has now become both the number one and two grocery brands in Australia since its debut in that market three years ago.
And, last year, the company launched Batchelors in the country for the first time through the brand's Soupa range having already entered the market with Sharwood's sauces.
Returning to Premier's endeavours to reduce debt by GBP25m a year, the company cut the measure by GBP27m to GBP496m in the 12 months to 31 March. As a consequence, its target to lower the net debt to EBITDA ratio to below three times was brought forward to March 2020, a more solid projection than the three to four years stated previously. That metric currently stands at 3.56X.
However, CFO Murray's medium-term guidance for annual capital investment remains at GBP20-25m, with a maximum GBP22m earmarked for the year through March 2019.
Looking at the current fiscal year, Premier remains committed to pursuing innovation to keep abreast of what it calls "four big consumer trends" embracing health and nutrition; convenience; snacking and on-the-go; and indulgence. A strategy was mapped out three years ago to triple innovation within its product range.
While the company plans to continue the process of rejuvenating the Batchelors brand – with Cup a Soup to go and Super Rice & Sauce due to be launched in the current fiscal year as part of its health initiative – the company has also sought to re-inspire consumer appetite for Angel Delight.
To that end, it introduced ready-to-eat Angel Delight pots, with the brand notching up revenue growth of 11% last year, success Darby said "demonstrated you can take a third-tier brand in the Premier portfolio and you can rejuvenate it and it will grow".
Premier has also introduced healthier options for Mr. Kipling cake slices – a brand that saw lower sales in the first half of last year before returning to growth in the fourth quarter, and with that momentum expected to continue into the current reporting period.
CFO Murray said there are also plans to launch new Mr. Kipling products along with a packaging refresh.
"There is a huge phenomenon within our industry," Darby said of the health and nutrition category. It is a "massive opportunity".
In all, Premier reported a solid set of results. However, there may be some in the market reluctant yet to call a sustained turnaround in the company's performance.
There have been times in the recent past, including during Darby's tenure, when Premier has appeared to have turned the corner before sales regressed and questions returned about the outlook for the company.
Nevertheless, the most recent financial year has provided the market some reasons for – albeit cautious – optimism.