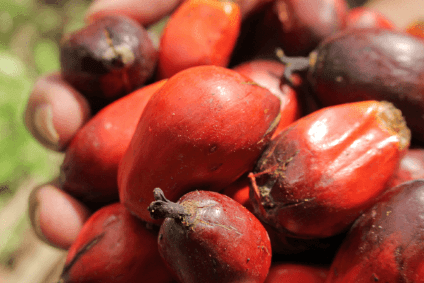 The Roundtable on Sustainable Palm Oil was, in its early days, hailed as a model of inter-stakeholder collaboration but has faced mounting criticism as the years have gone by – not least in a stinging letter from a number of food companies last summer. The organisation has a new set of criteria – RSPO Next – that it says strengthen standards. But, as Ben Cooper reports, the new benchmarks have attracted disapproval.
Last year was a difficult one for the Roundtable on Sustainable Palm Oil (RSPO) with the organisation drawing criticism from within and without its ranks that its standards are too weak. It addressed those concerns this month with the launch of RSPO Next, a set of advanced criteria which companies can commit to on a voluntary basis.
Among the criticism last year was a letter from major companies and investors, brought together by sustainability think tank Ceres, calling for the review of the RSPO Principles & Criteria (P&C) to be brought forward from 2018 to 2016. While concerns raised are reflected in RSPO Next, the new standards are, in RSPO's own words, "add-on" criteria.
Nevertheless, Kellogg, one of five food companies, along with PepsiCo, General Mills, Mars and ConAgra, which were signatories to the Ceres letter, is positive about the steps RSPO has taken.
"We welcome the progress represented by RSPO Next as a positive step forward for the industry, and we will continue to find ways to encourage further improvements in palm oil sustainability," says Kellogg chief sustainability officer Diane Holdorf.
One of the principal points raised by the Ceres letter was that many companies sourcing palm oil now have voluntarily adopted standards that go beyond those of RSPO.
For these companies, RSPO Next offers a further level of certification above the core standards, better matched to where they are on the journey, as Mars' response to the launch underlines. "We are focused first and foremost on making sure our suppliers comply with our own responsible sourcing policy which is actually similar to RSPO Next." Mars says it is currently reviewing RSPO Next to identify and discuss with suppliers any differences it may have with its own policies.
PepsiCo says it is "encouraged that RSPO Next has further elevated efforts to develop a sustainable palm oil supply", but adds "there remains much to do". The company says it will be "working with our suppliers and business partners in support of our own commitments and action plan, as well as those made through RSPO and RSPO Next".
General Mills, meanwhile, describes RSPO Next is an "important step" but emphasises the need for the core standards to be addressed. "All supply chains require continuous improvement," the company says. "RSPO Next is an important step in that process. Ultimately we'd like to see all palm supply chains performing at the highest level so there would be no need for any tiers."
The fact that RSPO has left its core standards unchanged has drawn criticism from environmental campaigners, including Greenpeace which branded RSPO Next as a "failed upgrade".
Greenpeace Indonesia forest campaigner Ratri Kusumohartono believes the enhanced criteria "fell far short of satisfying mounting demands for a deforestation-free palm oil industry".
"The Roundtable on Sustainable Palm Oil is struggling to respond to criticism that it fails to provide an answer to continuing forest destruction for palm oil," Kusumohartono says. "It seems the RSPO has recognised the urgent need for the sort of commitments made by the Palm Oil Innovation Group (POIG). Sadly, instead of adopting the POIG charter wholesale, it has created a weak new standard and made it purely optional for RSPO membership."
Opting to launch an enhanced set of criteria not only leaves criticisms of the core criteria unaddressed but also carries the risk of making the existing standards look weak.
Danielle Morley, RSPO's European director of outreach and engagement, stresses the importance of the core criteria being as inclusive as possible, whereas RSPO Next is a new "benchmark" for those growers that "are committed and are able to meet them".
"The core P&C were developed by a consensus-based process to be very inclusive and very in-depth, and have significantly raised the bar for palm oil," Morley says. "And these advanced criteria are at the moment for a particular group of growers who will have the capability to take things to that next level. But it doesn't mean that the P&C are not good enough because if you look at them they are very stringent in many areas."
For example, Morley says the core standard on deforestation, which includes a ban on cutting primary forest and high conservation value areas, is "already pretty high". But to qualify for RSPO Next, companies must have a public policy of no deforestation and will also have to show evidence they are managing protected areas that have not been planted on.
However, Greenpeace sees how RSPO defines 'no deforestation' as a critical issue the multi-stakeholder organisation must address. Greenpeace is critical of RSPO for using a 'net carbon' approach to define deforestation allowing companies to continue to clear forests as long as they compensate for carbon losses with carbon stored in their palm plantations or elsewhere.
Rob Berridge, director, stakeholder engagement at Ceres, says the lack of a credible definition of no deforestation remains "a significant gap" for the organisation. "RSPO Next needs to ensure it adopts a credible definition of 'no-deforestation' without loopholes," he tells just-food.
Berridge also says RSPO still needs significant improvements to its verification processes to ensure its principles are upheld on the ground." Shortcomings in the RSPO auditing processes were identified in a report late last year from the Environmental Investigation Agency (EIA), which has sparked concerns quite apart from those about the strength of the criteria.
In setting out the RSPO Next criteria, RSPO stresses throughout they are building on the existing standards, as with the no deforestation commitment and replacing the recommendation that growers avoid planting on peatland with an outright ban.
Greenpeace also feels RSPO Next does not go far enough on peatlands. "Years after progressive companies pledged to do so, RSPO now has optional guidelines prohibiting new development on peatlands," says Kusumohartono. "However, as Indonesia's 2015 fire crisis revealed, stopping new peat clearance is not enough to prevent fires from taking hold across the millions of hectares of peatlands already drained for plantations." Greenpeace advocates re-wetting and restoring peatland landscapes impacted by palm oil cultivation.
Under the core RSPO requirements, fire is not permitted to clear land, but under RSPO Next rules growers must also have procedures to prevent, monitor and combat fire on plantations and around their estates. To qualify for RSPO Next, growers are required to monitor and reduce GHG emissions across their entire operations and report progress. In the core criteria, companies are required to minimise GHG emissions only from new plantations.
The new standards also cover workers' rights and support for smallholders. Where a country has no national definition of a Decent Living Wage, growers must engage with their workers to agree terms. RSPO Next also requires growers to develop outreach programmes to support smallholders with sustainability and business skills.
Finally, RSPO Next bans the use of the pesticide, Paraquat, and includes an enhanced commitment to transparency and traceability. Palm oil will have to traceable to the plantation where it was produced to be certified. To be eligible for RSPO Next, growers must show at least 60% of their plantations are already compliant with the core RSPO P&C, and then commit to the implementation of RSPO Next policies across all of their plantations.
That the RSPO has had to launch a set of enhanced standards speaks to one of the problems which the inclusiveness Morley highlights creates for multi-stakeholder, consensus-based initiatives, namely that the rate of progress will be too slow for some members. Slow progress is made all the more problematic when companies' own aspirations or standards run ahead of a collective programme, as highlighted by the Ceres letter.
While defending RSPO's achievement of now certifying some 20% of global palm oil production, Morley acknowledges some companies were demanding higher standards. However, she believes this also bodes well for rapid adoption of RSPO Next. "We're pretty confident there will be good uptake from the leading growers and buyers and manufacturers and retailers because it is responding to their existing commitments that they are already making on a corporate level."
As to whether or how quickly RSPO Next criteria could become core standards, Morley says: "We see it [RSPO Next] as a milestone and we're going to use the next year or so to assess the impact it's having on the ground, how is the supply chain responding, how viable would it be to take it further and to integrate it and that will be tested and assessed over the next year or so."
Berridge says RSPO Next is "an important interim approach" that must be transitional. "As a voluntary, certificate-based system, RSPO Next must be transitional towards full integration of stronger requirements into the core RSPO Principles & Criteria," he says.
In this regard, the name RSPO has chosen for its new enhanced guidelines is telling. As criticisms mounted last year, there was discussion within RSPO about launching a set of higher criteria which was referred to provisionally as RSPO+. Arguably, choosing to brand the new criteria as RSPO Next embodies that sense of progression.