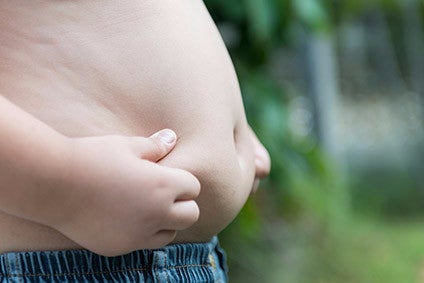 With health a devolved policy area in the UK, Scotland has come forward with its own plans to tackle obesity in its country. David Burrows looks at the proposals put forward by Edinburgh, how they differ to those announced last year in London and how industry and campaigners have reacted.
When the UK government published its childhood obesity plan for England in August last year, critics were not hard to find – and chief among them was Aileen Campbell.
Scotland's health minister was "surprised and disappointed" by the strategy, in particular the failure to restrict marketing of junk foods to children. With health a devolved issue in the UK, Westminster's focused on tackling childhood obesity in England. However, advertising is not devolved and, with no plan in the UK government's strategy to tackle advertising, Campbell was concerned about how the Scottish government could move on the issue within its own proposals.
"I am calling on the UK government to rethink its position on this policy, or failing that devolve these powers to the Scottish Parliament," Campbell said at the time.
Fast-forward 15 months and her plea has been ignored. But Campbell has just published her own action plan (or at least the bare bones of it for consultation) and at the front of the document is a policy Westminster would not touch. "We will take forward measures to restrict the promotion of food and drink high in fat, sugar and salt," reads the first commitment, with ministers "minded" to restrict price promotions like multi-buys and 'x for y'.
Health campaigners – still reeling from the slap in the face they felt the UK plan had been – queued up to pat Scotland's policymakers on the back. Tam Fry, chairman at the National Obesity Forum, admits the devil will be in the detail but suggests it is a far better document than the UK's "wimpish" one. The response from the media has been equally favourable, with only the odd nod towards pesky "nanny stateism".
The food industry has found Scotland's plans less palatable but there are those who claim the country's big-ticket policy plans – on promotions, marketing and the extension of the levy on sugar-sweetened drinks – could distract from the more "vacuous" ones on reformulation.
Are the proposals effective or even realistic? The Scottish government does not yet have the power to legislate on some of the plans. And is Scotland, always longing to go 'one up' on its southern neighbours, really in a position to grapple the (self-proclaimed) title of "world-leading" obesity plan from England?
Jack Winkler, emeritus professor of nutrition policy at London Metropolitan University, describes Scotland's proposals as a "mixture of the good and the vacuous", starting with the pledge to act on promotions – which he describes as "the flavour of the second half of 2017" – before tailing off somewhat. Efforts to ensure more children start school at a healthy weight is certainly a plus, but there's very little targeted at adults.
Industry concern over focus on marketing
Much like the UK template, this is just the start of the conversation but manufacturers feel things are moving more quickly than they anticipated. "On promotions we're consulting not on whether we should do it [restrict them] but how we should do it," says David Thomson, CEO of the Scottish Food and Drink Federation (SFDF) That's "a bit of a jump forward", he adds, not least because "there isn't any evidence" the intervention will work.
A few weeks before the proposals were published, Scotland's First Minister, Nicola Sturgeon, announced her intention to "progress measures to limit the marketing of products high in fat, sugar and salt" as part of the 2017-18 programme for government. Last year, consumer group Which? examined 77,000 promotions by the large supermarket chains and found 53% were for less healthy foods. Pizzas (70%) and soft drinks (70%) were among the most promoted of the unhealthy goods.
Evidence of this ilk has been snowballing, much of it commissioned by the Food Standards Scotland (FSS) agency, which has responsibility for nutrition as well as food safety. All the while, levels of obesity and overweight remain stubbornly high (in 2016, 65% of adults aged 16 and over were overweight, including 29% who were obese, according to figures published last week). Factor in the healthcare bill – 10% of NHS Scotland's entire budget is directed at diseases related to weight – and it was only a matter of time before policymakers made their move.
In March, FSS warned it had "robust evidence" showing "current voluntary approaches alone will not work". Daniel Kleinberg, the Scottish government's deputy director for health improvement, says: "Whatever we have done voluntarily isn't getting us there. I don't want to paint a picture of this spiralling out of control but [obesity] is the single greatest public health challenge left."
But what of suggestions policymakers are playing big brother – that people should have a choice when it comes to what they eat?
Kleinberg simply highlights the statistics: 65% of the population is overweight or obese, so "leave it up to us and two thirds of us fail that test". At the vegetables-promoting Peas Please conference in Edinburgh in October, Campbell argued choice can be taken away from people due to "really aggressive marketing". Children are particularly vulnerable – nearly three quarters of food and drink marketing seen by children in Scotland is for junk food, according to research conducted by the University of Sterling in 2015 – and the government is keen to review the codes designed by the Committee of Advertising Practice.
Scottish consumers appear relatively happy for the government to intervene: results from the latest biannual Food in Scotland consumer tracking survey, published in October, show 71% worry about unhealthy foods being on price promotions more often than healthy foods (which is up from 66% in the previous wave). Meanwhile, 63% are in favour of taxes on unhealthy foods, provided the cost of healthy food falls, and 77% support government intervention to limit sugar, salt and fat content of manufactured foods.
Little detail on reformulation
With this in mind, the lack of detail around reformulation in the Scottish plan is a surprise. In McKinsey's seminal 2014 report into how to tackle obesity, reformulation was the second-highest impact intervention area, only behind portion control and ahead of labelling, price promotions and taxes. It was also way ahead of weight control programmes, which has left some wondering why there is a commitment of GBP42m (US$55.5m) to support weight management interventions yet only GBP250,000 to help SMEs in the country make their products healthier.
When asked, the Scottish government could not explain the imbalance. Some 98% of food businesses in Scotland are SMEs, which do not have the technical expertise, market share or sensory ability of the bigger players, says Thomson at the SFDF. However, Kleinberg asserts healthy, more mobile consumers are more likely to spend more. "We also know that consumers who purchase low-sugar categories are more likely to spend more."
For Winkler, reformulation is key. Education hasn't worked, but "invisible reformulation" – where, for example, manufacturers have reduced salt content without shoppers knowing – is starting to pay off. "If you can't change the people, you need to change the food," Winkler explains, adding "you need patience – it will take decades".
For sugar it could be even longer – manufacturers have already raised concerns removing the ingredient won't be easy. Delegates at the recent Sugar Reduction Summit in London were told some categories (like yoghurts) have made good progress towards a 5% reduction target, but those in chocolates, breakfast cereals and biscuits are struggling.
In a presentation at the annual Scottish Grocers Federation (SGF) conference this month, Robert Gormley, national account development manager at bakery business Paterson Arran, admitted there was "a lot of nervousness" when its shortbread was reformulated. However, it was the right decision: sales have grown 500% in the past decade, compared to the category's 61%. The targets under Public Health England's sugar reduction programme are from 32.8g to 26.2g per 100g, but "we're already at 17.9g and we're not done yet. There's more reformulation to come," he explained.
Given some businesses are "hitting the right buttons already", Gormley wondered if the Scottish government's attack on promotions is fair. Those selling across the border could also be at a competitive disadvantage, adds Thomson at the SFDF. "I don't want to overplay this but there is a danger," he says, given the "cumulative" impact of regulations. "Some will be affected by PHE's sugar reduction targets so if you add on promotional restrictions …"
Others will argue the problem is not the introduction of new rules in Scotland but the lack of them in England. The Scottish government is emboldened by public support and the need to cut its healthcare bill, with Campbell saying there can be lessons learned from "ground-breaking strategies" introduced on smoking and alcohol. They were "big, bold and imaginative policies", she said at the Peas Please summit, adding "bureaucracy, rules and regulations" should not be an "excuse to do nothing".
Challenges ahead
However, the Scottish government understands better than most market interventions will not come easy though, having had its fingers (and wallet) burned before. This week, after a protracted legal battle spanning five years, the UK Supreme Court gave Holyrood the green light to finally introduce minimum unit pricing for alcohol. Kleinberg and his team worked on that particular health policy and he "knows the [territory] it takes you into".
There are parts of the proposed obesity strategy that will already be giving some of those involved sleepless nights. In addition to cutting back on promotions, Scotland also wants to extend restrictions on advertising of foods high in fat, salt and sugar (HFSS) to all programmes before the 9pm watershed (campaigners have been lobbying the European Commission on this front, too, as part of the revision of the Audio Visual Media Services Directive).
However, with advertising not devolved, Campbell will once again press the UK to act. Scotland's health minister is also looking for an extension to the soft drinks industry levy to cover sugary milk-based drinks containing less than 95% milk (the current threshold of 75% is "much too low"). Experts in food law suggest the UK might not be for turning. "Restricting price promotions is good move, and it's within the Scottish government's remit, but its hand are tied when it comes to the sugar levy or broadcasting," explains Mark Jones, a senior solicitor at Gordons.
Where Scotland might have more success is labelling. Ministers want to assess how to improve the way information is conveyed to consumers and the UK Prime Minister may be receptive to the idea. At the 2016 Conservative Party conference, Theresa May said the vote to leave the EU "means we are going, once more, to have the freedom to make our own decisions on a whole lot of different matters, from how we label our food, to the way in which we choose to control immigration". Within the UK's Childhood Obesity Plan there are also references to "clearer visual labelling, such as teaspoons of sugar, to show consumers about the sugar content in packaged food and drink".
But the concern within industry is plans are being hatched to go even further. At the SGF conference, chief executive Pete Cheema gave his opening address against a backdrop of images depicting tobacco-style health warnings on packets of crisps and popcorn, plus bottles of beer and whisky.
Businesses have no need to worry, says Kleinberg. "If you [think] we are secretly conjuring up a plan for food and drink [like tobacco packaging] don't worry – it's not part of our plans."
Nevertheless, Scotland's plan has worried industry and wooed campaigners in equal measure. That said, whether it is a sound policy platform to tackle obesity is unclear. "It's extraordinary," explains Winkler, "as a policy it is strong, weak and evasive all in one document." This is not the finished product, of course, so there is time for some reformulation.