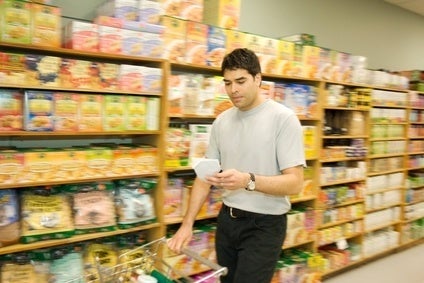 There are signs of economic recovery across much of Europe but grocery sales remain under pressure. IRI's Tim Eales analyses why and suggests how retailers and manufacturers can try to drive growth.
There are many encouraging signs emerging in Europe in economic terms, with an end to the recession and a drop in unemployment in most markets, as well as an increase in GDP. Consumer indexes are growing back in almost all countries. The UK economy is seeing definite signs of improvement, the German economy remains strong, and France, after a slowdown, is performing better. However, southern European countries and the Netherlands, remain weak.
Furthermore, while the IRI Topline Report, which provides analysis of FMCG market trends across Europe, shows FMCG value sales have increased on average across Europe in the first half, the first six months of the year was a poor one for most countries. Only in France did sales grow in volume terms in the first half of 2014, and the UK joined Greece and the Netherlands in declining sales by value.
In fact, the UK saw the biggest decline in grocery sales since the second world war, despite a retail price war in recent months. Compared to the first half of 2013, we saw a decline in sales of FMCG products across all UK supermarkets by of 1.2% in value terms and 3.2% in volume. This is almost certainly unprecedented, despite recent declines in inflation.
It seems UK shoppers are not just trading down when it comes to the weekly shop, with many opting for the discounters, but also they are buying less, shopping more often and wasting less.
Looking specifically at food sales, the figures still do not offer much encouragement. Value sales are slowing. In the first half of 2013, sales by value increased 1% on average across Europe; in the first half of 2014, sales increased 0.4%. Volume sales were flat.
The challenge is consumers are struggling and have been for some time. They are finding it hard to stay within their shopping budgets as wages rise slower than price inflation – the gap between what we earn and what we pay out is closing all the time.
The retailers' price war, which has been much talked about, is actually saving us very little at the checkout – in the UK, it's about 54p a week, or the price of 4oz of dumpling mix! Plus, own-label products, which used to offer such good value compared to brands, are now offering less as brands step up their game and do more to attract shoppers.
The simple fact is 2014 has already seen one of the most amazing changes in the grocery industry – actual money sales going down by over 1%. Populations are increasing, trade promotions are increasing and prices are increasing, but sales volumes are still going down.
Supermarkets are going to find it increasingly difficult to find paths to growth over the next few years unless they start to think very differently. Currently, they are really only using price to attract shoppers and increase footfall. Retailers need to be more innovative about trade promotions and think about what consumers really want when they go shopping – make it more of an experience rather than a chore.
One area where retailers can really improve is efficient assortment optimisation – getting the right products in the right place at the right price. Digital marketing is also a huge opportunity for growth – pretty much everyone today has a smartphone in their pocket, so let's use it as a way of getting people into the store.
But above all, retailers and manufacturers need to keep their eye on what is changing and get their information quickly so they can react to the very latest consumer preferences. They need to start acting smarter and quicker to grow their business.