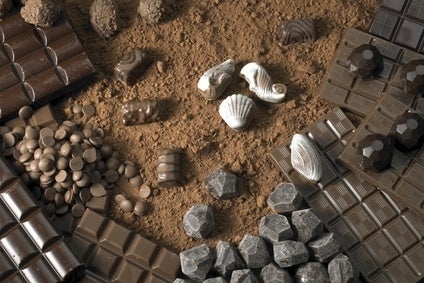 Private label is now a mature market – one that has grown quickly over recent years to a position of some strength in the European FMCG industry. A force to be reckoned with, traditionally private label has helped consumers reduce their weekly shopping bills and provide retailers with an extra opportunity to boost sales and grow margin.
According to IRI's latest special report on private label in western economies, the landscape continues to evolve, driven by smarter shoppers and an on-going price war between retailers.
However, private label appears to have reached a ceiling in several countries, including France, Spain, Italy and the Netherlands, with value share indicating a slowdown – or even a decline – for the first time since the economic recession. Private label value and unit market shares across Europe dropped by 0.1 percentage point in 2014 compared to a year ago.
With private label struggling to keep pace with brands in many cases, and competing against high levels of promotion for national brands, it's clear winning private labels are the ones that can innovate and differentiate themselves from brands – so fulfilling shoppers' needs but at a lower price point. It's interesting though that the premium segment of private label is the one that is growing faster and at higher prices.
When we look at the category level, we can see clear differences between own label and brands. Confectionery, personal care, household and pet food & care are four areas where private label still tends to be weak, struggling to compete with established brands that have strong shopper loyalty.
Yet when we look more closely at individual countries, we can see some interesting developments. Germany, for example, shows strong private-label share by value for household products (41.1%) and pet food & care (35.3%), while in the Netherlands, private-label confectionery has over a third (34.1%) of the category's market share – much higher than the European average of 12.3%. Spain also bucks the trend with private label taking almost half of all of the pet food & care category market share by value and almost a third of personal care (31.5%) – by far the highest anywhere in Europe, which is just 13.8% on average.
So while we continue to see frozen food and fresh food as the two categories that have the highest share for private label, there is clear evidence private label can move into areas traditionally dominated by big brands, especially at the premium end of the range. The question is how does private label make itself really needed in categories where it does not dominate?
Manufacturers need to make a product feel special and not go down the commoditisation route, focusing on areas where consumers feel good about buying their products. Confectionary is a good example of this. It still holds the lowest private label presence, with strong brand loyalty, but manufacturers could look to tackle it at the premium end of the own label market and indeed some are already doing so.
Manufacturers in the UK have found good success at the premium end and it remains one of the areas of growth – in fact, although private label share of confectionery is low in the UK, it is growing slowly.
At the other end of the scale, manufacturers can also compete at the value for money end in categories like household and cleaning products, where being special isn't quite so important but providing good quality at a low cost is.
It's a challenging environment for European retailers and manufacturers as they seek out new paths for growth, especially within private label. But there are still opportunities to look at where they can compete with brands at different levels and in different ways.