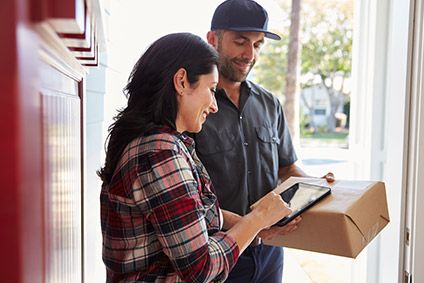 From meal-kits to wine, sex toys to beauty products and razor blades to coffee: the subscription-based economy may still be in its infancy but there are rapidly growing businesses out there across a raft of different categories that are selling their products direct to consumers.
Their success is reflected in the latest category data. According to the Thinking Inside the Subscription Box report published by McKinsey & Company earlier this year, 15% of online shoppers in the US have signed up to receive products on a recurring basis, with the subscription box market growing by more than 100% over the last five years. Furthermore, Hitwise research shows from 2014 to April 2018 the US subscription box industry enjoyed a 890% increase in monthly website visits.
The numbers for the UK subscription box sector are equally impressive. Figures from Hitwise suggest the subscription box industry is "one of the fastest-growing retail verticals in the UK, with year-on-year online visits rising by 30% in 2017 to a total of 76.7 million". Hitwise says the "surge in traffic" is largely being driven by the fashion and beauty and food and alcohol categories, with businesses like Birchbox and Gousto becoming household names in a relatively short period of time.
Why food majors have yet to embrace model
But given the tremendous success of some of these subscription box brands why to date have the major food manufacturers not fully embraced the model? How likely are they to do so in the future?
Neil Saunders, managing director for retail at researchers GlobalData, says the main reasons leading food groups have not launched subscription-based food businesses is "inertia" and the logistical challenges associated with the direct-to-consumer model.
"CPG [consumer packaged goods] firms often do not have the experience or infrastructure to deliver to consumers," says Saunders. "There is also a question of return on investment – many CPG firms are unclear about the revenue they will make versus the costs they would incur."
Another major issue is subscription-based, direct-to-consumer business models completely contradict the strategic changes these groups have been pushing through over the last decade or so.
"A lot have spent the last 20 years trying to simplify their business and logistics costs," explains Lawrence Hutter, co-head of Alvarez & Marsal's corporate performance improvement team in Europe. "They have established an infrastructure that is geared for large scale retail supply, so the implication of moving to a D2C [direct to consumer] subscription-based business introduces complexities that they have been trying to manage out of their businesses."
These complexities are manifold, according to supply chain expert Richard Walters, a manager at BearingPoint.
"If you're set up to service retailers it's a very different type of service to providing customers with product directly," says Walters. "If you think about the channel economics, retailers buy in bulk and manufacturers are set up to supply in bulk by the pallet, whereas customers buy in singles, so being able to manufacture singles or break down pallets to singles can alter the channel economics detrimentally."
The successes
Walters adds that although those economics are is a major barrier they not insurmountable, as exemplified by the growing number of subscription-based direct-to-consumer businesses that have sprung up over the last few years and built huge followings. These include brands like veg box business Abel & Cole, meal-kit companies such as Blue Apron and HelloFresh, razor blade subscription clubs like Harry's and Dollar Shave, pet care brand Tails.com and Nespresso, with its coffee capsules.
Kiti Soininen, category director for UK food and drink research at Mintel, says many of the direct-to-consumer products that have been successful share certain characteristics that make them a good fit for the delivery platform.
"They tend to be ambient items, meaning they can more readily piggy-back on the increasingly comprehensive and competitive mail delivery networks," she explains. "This lowers the cost and improves the convenience of the 'last mile' of delivery, which remains a notable barrier for chilled and frozen food. The packaging is typically designed to facilitate this, being tailored to fit the letter box. Many of these are planned purchases rather than impulse ones – your coffee or protein powder habit for example tends to be quite predictable, as are gift purchases – making them well-suited for pre-ordering."
Other characteristics subscription box businesses need to succeed in this area are a well-managed system for the delivery and return of goods and a recurring purchasing frequency to ensure healthy sales volumes.
"CPG is a volume business and you can't make a subscription service work on low volumes," says Saunders. "To secure this they need to market directly to consumers and to incentivise them to subscribe – maybe through a discount or some other offer. Behind the scenes they need to put the infrastructure to serve customers in place – everything from logistics to customer call centers, etc."
Putting in place this infrastructure requires significant investment but if brands get it right the upsides can far outweigh that initial outlay, according to Saunders.
"For a CPG firm, the benefit is that they can take control of distribution without relying on retailers," he explains. "They can also lock in the loyalty of consumers who will regularly buy their product or brand without being distracted by competing alternatives. Consumers that buy products on subscription switch brands far less than those who buy in the standard way."
Crucially the model also allows brands to capture data on customers. This is one of the major benefits snack company Graze enjoyed from rolling out its direct-to-consumer subscription business, says Paolo Wyatt, chief digital officer at Graze.
"As a result of operating via a subscription model, graze has built a depth of data on our customer's tastes and preferences based on their individual choices," says Wyatt. "As a business we receive over 15,000 product ratings an hour, which provides invaluable input into our innovation process enabling us to continue to make products that consumers love. We are able to understand how consumers feel about specific products, both before and after they have been consumed, as well as identifying trends in our data to see how our products are being received."
Wyatt adds the company can also use demographic filters on its data to understand the differences between certain groups of consumers based on criteria such as age and gender. This insight greatly helped the company when it rolled out its US operation in 2013.
"For the US launch, we entered the market with our full UK range and let the data tell us which products worked for the US consumer and those which didn't," says Wyatt. "From this, we were able to localise our range 100% for the US market without needing to invest a lot of time upfront on innovation, but instead using our data to tell us the answers we needed to make an informed decision on our product range."
In addition to getting this valuable granular statistical insight into customers and their purchasing patterns, brands that embrace the direct to consumer subscription model also do not to give away all-important margin to retailers and they get greater clarity on future sales.
"The primary reason we went down the subscription route was that 'guaranteed' recurring revenue is attractive from a commercial perspective and we identified that there was a clear lack of convenience in the sports nutrition/protein powder market," says Ben Thoy, managing director of UK-based Whey Box, which sends protein powder sachets through the post to subscribers. "On the whole it has worked well – subscriber numbers are growing and it gives us a USP."
Will food majors be tempted?
Despite the numerous tangible benefits associated with direct-to-consumer sales, Thoy is not convinced there will be hordes of global FMCG groups launching subscription-box businesses – in the short term at least.
"I think most large food companies are so established and the subscription economy is so new that there's probably a conflict between the two cultures," says Thoy. "Similarly, for many, it's a completely new business model to learn and then navigate."
However, other food and drink experts disagree. "This is a niche market at present, but it is growing," says Saunders. "The potential depends on the segment of the market. For categories like pet food or household laundry and cleaning, subscription services are growing rapidly. For snacks and everyday food, the potential is a lot less as consumers prefer to buy these things in store."
One potential option for those large food groups that do want to take the plunge, but are not quite sure how to roll out a direct-to-consumer model is to acquire an existing business. The market has already seen a fair amount of M&A activity of late, with Unilever buying Dollar Shave Club for $1bn, US grocery chain Albertsons snapping up meal-kit company Plated for north of $200m and Nestlé purchasing a majority stake in direct-to-consumer petcare business Tails.com.
"You can do these things online via subscription or direct to consumer but a lot of big FMCG companies haven't quite worked out to do it, which is why when an asset like Dollar Shave, Graze or Tails.com comes on the market then there is such interest in them," says Shaun Browne, managing director within the consumer, food and retail group at investment bank Houlihan Lokey.
Besides acquiring an existing business or launching a new one from scratch, another option is to take advantage of Amazon's 'subscribe and save' service.
"The challenge is do they do it themselves, do they cultivate relationships with Amazon and lose control of the customer, or do they go for some sort of hybrid model, where they use Amazon as their fulfilment partner, but retain their relationship with customer," says Alvarez & Marsal's Hutter. "So Amazon will retain inventory and the food manufacturer will replenish stock based on consumption. Amazon will still take a significant part of the margin, but it might be more cost effective than companies trying to do it for themselves."
Subscribe and save is an option that already works incredibly well for some large food groups. A spokesperson for Mondelez International says in the US the company relaunched its Belvita biscuit line on Amazon, made it available on subscribe and save, improved its search rankings and invested to drive traffic to its pages.
"As a result, Belvita is now the number one selling biscuit on Amazon and we're fast-adapting this model to other brands," says the spokesperson.
It's clear from stats like this that the subscription model offers food manufacturers a number of attractive benefits, but developing a cost effective operation isn't easy as one of the world's biggest food groups discovered.
"Nespresso was created by Nestlé at huge expense and it took many, many years for it to come good and be successful," says Browne. "But, once successful, it has been a massive driver of profitability for them. This is because they are able to set the price and they do not distribute products via retailers. Therefore,  if consumers want Nespresso, they have to buy it direct from Nestlé. Nespresso is a shining example of building a brand that goes direct to consumers and therefore cannot be undermined by the 'middle man'  retailer. That's the ultimate example of B2C [business-to-consumer] success."
But for every winner like Nespresso there have been a number of losers, including the short lived direct to consumer toasted cheese sandwich business Cheese Posties. Subscription business tracking website My Subscription Addiction estimates that approximately 13% of the subscription services it monitors have failed.
Despite these failures the rewards for getting a direct to consumer subscription based business model right are significant, which is why Browne believes we will see more large food groups launching brands in this space going forward.
"More and more FMCG companies are asking how to sell more products direct to consumer. If they can control the price point, they can protect the premiumisation of the brand. Also, the margin structure is generally significantly higher if they do not to pay logistics costs and retailer margin," says Browne. "It's definitely the direction of travel."