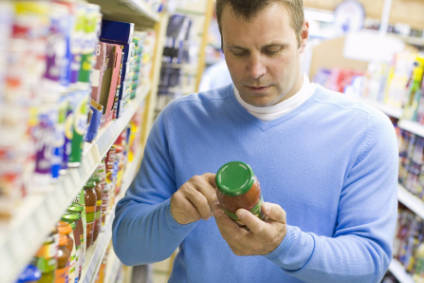 Manufacturers are facing mounting pressure to reduce the level of sugar in processed foods but could that challenge be made even harder by increasing consumer demand for "clean labels"? Ben Cooper investigates.
Earlier this month, US group Hormel Foods announced plans for a company-wide drive to replace or remove ingredients from many of its products in a bid to respond to consumer demand for "cleaner" labels.
Hormel's move came a couple of months after Kraft Heinz had met the commitment it made last year to remove artificial flavours, preservatives and synthetic colours from Mac & Cheese products in the US.
Both initiatives reflect how "clean label" concerns are prompting companies across food categories to reformulate products. However, the increased pressure on companies to reduce sugar content could make meeting clean label objectives that much more challenging for many companies. And, as one of the most contentious areas in the clean-label debate has been the use of artificial sweeteners, a collision between clean-label and sugar reduction objectives seems all the more likely. While sugar reduction is the most prominent reformulation issue of the moment, if companies respond without taking due account of residual and possibly increasing public concern about numerous and unfamiliar ingredients on labels, they could simply be storing up further controversy for the future.
UK-based food technology consultant Steve Osborn believes these potentially competing objectives will be "a difficult paradox to manage". Osborn, who is now commercial director at Aurora Ceres Partnership, a consultancy he set up last year after nine years with Leatherhead Food Research, believes give-and-take will be necessary and, in order to get the balance right, companies will have to be guided by consumer opinion.
Food manufacturers will "need the consumer to be an active part of the discussion", Osborn tells just-food. "Compromises to manage the conflict are inevitable, but it is more likely the consumer will drive this, as they will decide which they accept, more sugar or clean label, and that will be driven by what clean label means to them."
Judging the true level of consumer sentiment amid the noise of vociferous and highly effective campaigning is not always straightforward. Jack Winkler, Emeritus Professor of Nutrition Policy at London Metropolitan University, says there is always a divergence between what consumers say they want and how they behave when they shop. He says the discrepancy pertains both to the use of sugar and sweeteners and to clean label. "In market research surveys, a number of consumers express concern about sweeteners but we have to be aware of the contrast between what people say and what they do," Prof. Winkler says.
Pointing to the huge growth in low-calorie soft drinks and the "almost total" use of artificial sweeteners in chewing gum, Prof. Winkler suggests "the controversies over sweeteners are not what they seem", adding "the same 'Say v Do' point applies to the clean-label issue".
He says: "Personally, I think the interest in clean label by the food industry is a very positive development. But whether the concern about additives and E-numbers is sufficient to become a major commercial issue is another matter. Chewing gums and soft drinks are two examples to the contrary."
One important factor bearing on food manufacturers is replacing sugar in food is a more complex challenge than it is for drinks. It is the functional properties of sugar, rather than simply the sweetness intense sweeteners can provide, that represent the greater challenges for food companies. "Sugar performs a number of functions in a product from structure right through to taste, so its replacement is inherently more difficult," Osborn says.
The multiple functional properties of sugar automatically create clean-label issues for the product developer, Osborn continues. "One of the key issues within the sugar reduction strategy is that clean label is driven by aspects such as minimising the number of ingredients on the label and 'store cupboard' ingredients. Because of the multi-functional performance of sugar – sweetness, structure, texture, flavour etc – it is therefore difficult to replace sugar with a single ingredient. Indeed two or three alternatives combined is more likely to replace the organoleptic qualities and functionality that have been lost."
Promoters of the sugar industry are fond of stating that, as a single, natural ingredient, sugar boasts significant clean-label attributes. "Sugar also fits the clean label message by being instantly recognisable, unlike the alternatives – the artificial sweeteners being a typical example," Osborn adds.
Prof. Winkler also acknowledges the technical challenges food companies are facing. "All such discussions have to acknowledge the differences between reducing sugar in foods and in drinks," he says. "Sweeteners are a practical option in soft drinks. They are not so easy to use in foods."
He says there has been "substantial progress" in sugar reduction in the UK drinks sector but insists "the real challenge ahead lies with the major food categories: confectionery, baked goods and dairy goods". However, in meeting that challenge, Prof. Winkler believes sugar reduction has to be the priority, not least, he says, because the "under-reporting" in dietary surveys means the problems of excessive sugar consumption are greater than even the current heated debate would suggest.
"The public health problem is larger and more urgent than current concerns about clean labels," he insists. "Food and drinks manufacturers need to get on with sugar reduction, by whatever means are most suitable for their particular products. And this needs to be a long-term commitment, not a quick fix."
Prof. Winkler favours an "unobtrusive strategy" of gradual reduction and he calls for food manufacturers to apply "the full range of food technology" in achieving this "major public health goal".
The degree to which consumers might reject reformulated products on clean-label grounds in essence depends on how much effect labelling in general has on consumer behaviour. The intractability of the sugar consumption problem not only reflects how difficult it is to replace sugar in processed foods but also speaks to the lack of impact on-pack labelling of any description has on consumer behaviour.
It is for this reason general consumer demand for cleaner labels may not be as high as some campaigners would suggest, which could give food companies greater confidence in using multi-ingredient options to drive down sugar levels in their products.
"There is a more general point, about the role of labels in nutrition policy," Prof. Winkler reflects. "Do people read them? If they read them, do they act on what they read? If they act, do they do so consistently?"
He suggests in the past thirty years or so nutritional labelling has steadily improved in the UK and many other developed markets but, during that time, dietary health problems have worsened. "Clearly, labelling has not been effective as a change strategy which, at the minimum, raises questions about whether clean label really is a major concern for consumers."