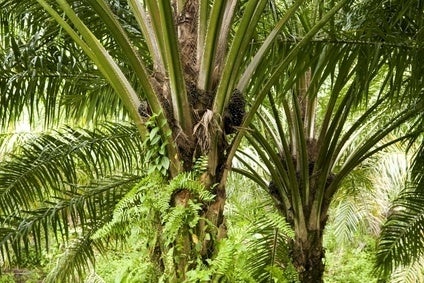 Gaining Ground, a report produced by sustainability thinktank Ceres and investment analysts Sustainalytics, compares the performance of 613 US companies and looks at comparative performance across different sectors. Ben Cooper asked Andrea Moffat, vice president of the corporate programme at Ceres and author of the report, how the food and beverage sector is faring.
Rating, tracking and comparing sustainability performance is a challenging and complex task. Sustainability extends into all areas of a company's operations and, while many environmental criteria, such as water management, carbon emissions efficiency and the use of renewable energy, do lend themselves well to quantitative analysis, comparing qualitative data pertaining to sustainability is more problematic and arguably involves a greater degree of interpretation.
The challenges are daunting enough when comparing companies operating in the same field and markets. When looking at businesses across different sectors the complexity of the task, and arguably the care with which results have to be treated, is significantly compounded.
So the task US-based sustainability thinktank Ceres and responsible and sustainable investment analysts Sustainalytics have taken on for their report, Gaining Ground, is a considerable undertaking.
The report is in fact the second progress report on the Ceres Roadmap for Sustainability and described by the company as a "strategic vision and practical framework for sustainable corporations in the 21st century". It measures corporate performance against 20 key criteria, including governance, disclosure, greenhouse gas emissions reductions and labour standards.
Performance is rated across four "tiers": Tier 1 "setting the pace"; Tier 2 "making progress"; Tier 3 "getting on track"; and Tier 4 "starting out".
Among the 613 US-based corporations assessed in the report are 24 major food and beverage producers and some of the biggest names in the global food industry, including PepsiCo, General Mills, Coca-Cola, Archer Daniels Midland, Campbell Soup Co., Kellogg, Kraft Foods Group, Mondelez International and Tyson Foods. As such, it offers a useful examination of the food and beverage sector's overall performance.
In some areas, the results appear very encouraging. For example, 79% of the food and beverage companies assessed have programmes and targets to reduce GHG emissions though interestingly only 25% use renewable energy sources.
The food and beverage sector is the leader across the Ceres Roadmap's disclosure expectations, the report states, showing "particularly strong use of a variety of communication vehicles to convey sustainability progress, including those aimed at investors".
The sector is also the leading performer with regard to stakeholder engagement, with 75% showing some evidence of engaging stakeholders, compared to 58% in 2012. "We're definitely seeing more stakeholder engagement by the food and beverage sector overall," says Andrea Moffat, vice president of the corporate programme at Ceres and author of the report. "More companies are engaging external stakeholders on how they can figure out what are the priorities, or the material sustainability issues for their business."
Much is made of the positive impact employee engagement can have in sustainability performance and the research found almost 60% of the food and beverage companies are actively engaging employees on sustainability issues, demonstrating a "marked improvement" on 2012. Some 59% of food and beverage companies achieved Tier 1 and 2 performance on employee engagement in 2014, up from just 4% in 2012.
In addition, more food and beverage companies are showing evidence of C-suite or executive level committee oversight regarding sustainability issues, with 54% performing in Tiers 1 and 2 for the Ceres Roadmap's governance expectations. This sends out a clear signal that "they take sustainability seriously", says Moffat.
However, while the report reflects the greater emphasis being placed on sustainable supply chains, with the proportion of companies performing at Tier 1 or 2 levels against supply chain expectations nearly doubling since 2012, Moffat believes the performance in this important area still leaves something to be desired.
Climate change, and particularly its impact on water, is already having "profound effects on the agricultural supply chain", Moffat says, and worker and human rights issues are "prominent and immediate concerns requiring action".
The fact Moffat believes there is more to be done in supply chains suggests at least some common ground between Ceres' findings and Oxfam's Standing on the Sidelines report, which criticised the food industry's major players for not doing enough in supply chains, though Moffat says the different methodologies used makes direct comparisons between the reports "tricky". However, she adds the contribution made by reports of this nature from external stakeholders such as Oxfam were "helpful" in that they "put out a challenge to companies to improve their performance".
This week may well have revealed that dynamic at work, with General Mills announcing plans to expand its emissions targets to include supply chains. Oxfam had singled out General Mills, along with Kellogg, for particular criticism. Interestingly, Moffat cites General Mills as a leader on the sustainable sourcing of ingredients, thanks to its commitments for priority ingredients and the model it has set out for achieving those goals, perhaps underlining the nuances involved in analysing sustainability performance.
Moffat also places PepsiCo in the vanguard regarding work in supply chains, with its Sustainable Farming Initiative, and points to how competitive advantage may also positively impact the level of engagement on supply chains. "If you're not dealing with this you're going to get left behind," she says.
A further force acting on companies with regard to supply chain sustainability is investor pressure. "Investors are becoming a more important audience for companies as it relates to sustainability risk, and they're starting to really want to know how companies are dealing with their supply chains," Moffat tells just-food. The progress the food and beverage sector is making on disclosing material sustainability risks and opportunities in financial filings is therefore positive. However, Moffat believes the sector overall is "falling short" in the "critical area" of sustainable sourcing of ingredients.
In particular, the lack of evidence of companies carrying out risk assessments in their agricultural supply chains is concerning. "To start to take action on your agricultural supply chains, you actually need to understand the risk," Moffat continues, "and what we found is that 11 out of the companies are not really disclosing any evidence that they have conducted risk assessments of their agricultural supply chains."
The announcement this week from General Mills is welcome news but Moffat's words only serve to underline just how vital the work companies are doing – and still have to do – in their agricultural supply chains in order to build a truly sustainable business platform for the long term.