Nestle's plan to partner with the Fair Labor Association in investigating the use of child labour in its cocoa supply chain could raise the bar in terms of corporate accountability regarding this long-running problem. Ben Cooper reports.
It is an extremely sad irony that chocolate, a product beloved and enjoyed by children, is implicated so directly in the use of child labour.
In 2001, under the terms of the Harkin-Engel Protocol, the chocolate industry committed to eradicate "the worst forms of child labour" from the West African cocoa supply chain by July 2005.
It failed to meet that target and revised deadlines, drawing severe criticism from campaigners. To mark Harkin-Engel's tenth anniversary in September, a group of NGOs launched the 10 campaign to pressure governments to compel companies to follow through on their undertakings.
It is in this context that Nestle last month announced its collaboration with the Fair Labor Association (FLA), a multi-stakeholder initiative which aims to improve working conditions in supply chains, to investigate the use of child labour in its supply chain and initiate remedial action.
Such a bold move by the world's largest food company is certainly significant, but is it a game changer?
How well do you
really

know your competitors?

Access the most comprehensive Company Profiles on the market, powered by GlobalData. Save hours of research. Gain competitive edge.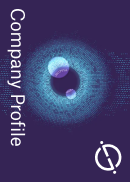 Company Profile – free sample
Thank you!
Your download email will arrive shortly
Not ready to buy yet? Download a free sample
We are confident about the unique quality of our Company Profiles. However, we want you to make the most beneficial decision for your business, so we offer a free sample that you can download by submitting the below form
By GlobalData
All that has been written about this problem suggests it cannot be solved by single players acting alone. The complexity of the supply chain, the cultural acceptance of child labour, weak national and local governance, evidence of trafficking and many other facets to the problem require the involvement of all commercial actors, along with governmental and non-governmental organisations.
However, campaigners say the collective approach has created an environment where companies avoid taking individual responsibility, and they have a point.
The endemic nature of the problem and the interrelation of supply chains mean no company is likely to be immune. And yet, none will stand up and admit to child labour being used in its own supply chain. The stock corporate line is that it is something which affects the entire industry and is being addressed collectively.
Crucially, however, Nestle is committed to full disclosure of the FLA's findings. Following the announcement, FLA president and CEO Auret van Heerden stressed that public reporting was central to the credibility of its work. Nestle's official communiqué stated that the results of the FLA's investigation in Côte d'Ivoire, scheduled to be concluded in March, would be made public.
Also significant is the FLA's clarification that its investigation will cover all of Nestle's suppliers, including processors. Branded companies buy huge amounts of cocoa from processors, notably ADM, Cargill and Barry Callebaut. A comprehensive investigation of an individual supply chain must by definition involve examining others.
FLA's Richa Mittal says Nestle's suppliers, including traders and processors, would be "very much part of the assessment". Nestle has sent out an internal memo to its suppliers outlining the investigation's objectives, while FLA has itself been in contact with eight Nestle suppliers in the past two weeks, Mittal adds, and this dialogue will continue at the time of investigation.
So while this move is a unilateral one, the investigation will extend into other companies' supply chains.
While campaigners gave the initiative a cautious welcome, they are clearly reserving judgment until March. However, if the published results fall short of campaigners' expectations in terms of transparency, it will not only be Nestle's credibility that will suffer. As a multi-stakeholder initiative, FLA has its own reputation to protect. Van Heerden says the FLA's NGO participants "are very pleased that we're bringing our experience to bear here".
Interestingly, Linda Golodner, president of the National Consumers League and an FLA board member, was one of the witnesses to the Harkin-Engel Protocol in 2001.
The FLA's work to date has been primarily in the apparel sector but it has experience of agricultural supply chains where child labour is a feature, notably cotton.
Encouragingly, there has already been some dialogue between FLA and the International Cocoa Initiative, the multi-stakeholder collaboration initiated under the Protocol. "We will benefit from their prior experience in agricultural supply chains in other countries and hopefully they will benefit from our experience in working specifically on the cocoa supply chain in Côte d'Ivoire and Ghana," says ICI executive director Nick Weatherill.
Some informed observers suggest the FLA is unlikely to uncover anything not already known about this problem, and after ten years of work and many studies, this may be true. But a fresh perspective could re-energise a process that in the eyes of many has stalled.
And where does this development leave that stuttering collective process? The degree to which Nestle's action implies a lack of patience with the slow pace of progress, and possibly with some industry counterparts who have not moved as fast as others, is hard to gauge.
There is certainly a dichotomy here. Collective collaboration is vital to solve the problem, but companies are held individually accountable for their own supply chains, nowadays more than ever.
In particular, the role of the ICI will be interesting to watch. Underfunded and undervalued by some of the corporate participants, in the eyes of some the ICI has struggled to fulfil its envisaged role as "a clearing house for good practice".
Weatherill only took up his post two months ago and faces a tough challenge. There is clearly fatigue both in the media and the campaign community with the habitual "this is a difficult problem with no easy solutions" mantra from those charged with following through on the Harkin-Engel Protocol, particularly when they suspect some laggard companies may be hiding behind that defence.
Weatherill believes that media pressure is "part of the solution", and is "looking forward and not looking back".
However, he maintains it is not unfair to refer back to that basic truth that this is a complex problem with no easy solutions. "Ultimately, child labour in cocoa, or anywhere else, is a complex socio-cultural phenomenon," he says. "It's as complex as poverty. I'm not excusing failures to meet targets, but looking forward, I've got a real appreciation of how complex it is."
Last month, the ICI launched its Emerging Good Practice in Tackling Child Labour in Cocoa-Growing Communities. Arguably, this is precisely the sort of project the ICI was set up to undertake, and Weatherill hopes he can take its work to a new level.
"I've seen what can be achieved with the right efforts, the correct resources, the right orientation and the right amount of time, and it's my objective now to consolidate that, and work with others so that we can take some of these efforts to a larger scale."
While stressing that the collaborative approach and the ICI's work with companies, NGOs, and crucially with governments must continue, Weatherill says companies "taking responsibility for the child labour problem within their supply chains is a very good thing".
It may be fanciful to imagine that a unilateral move by one company could be a catalyst for re-energised collaborative action, but this is precisely what needs to happen.
There have been many failures and shortcomings since 2001 but few on either side of the debate question the value of collective engagement. What has arguably been lost along the way is sufficient individual responsibility. In March, we will see if Nestle has set a new level of accountability which its peers may be obliged to match.