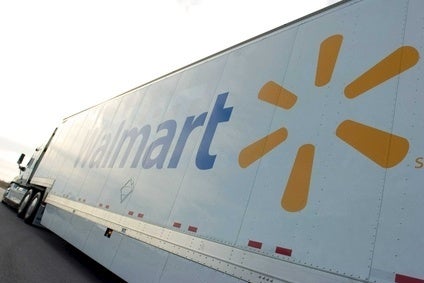 The degree to which structural factors are inhibiting food companies from making faster progress on using recycled material in packaging and other aspects of sustainable packaging has been highlighted in a new report published by campaign groups As You Sow and the Natural Resources Defense Council.
The report, which looked at the progress and the challenges faced by the fast food, beverage and consumer packaged goods sectors, says recyclers have been unable substantially to increase recycling of materials in high demand, including PET, because of a lack of funding to expand curbside programmes and modernise local recovery facilities, a weak materials markets and the lack of a strong recycling policy framework in many states and municipalities.
The report contends companies from all three sectors have not "sufficiently prioritised" reducing packaging, recyclability, compostability, use of recycled content and recycling policies. It also argues greater attention to these areas would result in improved utilisation of used packaging, raise US recycling rates, reduce ocean plastic pollution and improve the circular materials economy, ensuring a stable supply of postconsumer packaging materials. Companies should "take more responsibility" for the lifecycle impacts of their packaging materials, the report concludes.
While giving credit for the progress that is being made – Unilever and Wal-Mart Stores are identified as leaders – the report does not pull its punches. Given what the sustainability leaders are doing, and in particular the focus now being placed on the post-consumer phase by companies like Unilever, the criticisms may seem harsh.
Recycling – and in particular motivating consumers to engage – is to a degree a question of critical mass.
To move the needle on consumer engagement, the infrastructure needs to be in place. In fact, if consumers are unused or unwilling to recycle, it needs to be made even easier for them. The problem is particularly acute when it comes to use of recycled content. It stands to reason that if not enough consumer recycling is occurring, then there will be insufficient volumes of recycled material with which to make new packaging, and certainly less incentive for commercial entities to come in and make markets.
Driving that circular economy requires an initial external force, which was certainly the case in the EU. In the US, the starter motor has been woefully underpowered.
The Grocery Manufacturers Association (GMA), which represents CPG companies in the US, believes the authors have been unduly critical and have failed to recognise the contribution its members are making.
The GMA and its members are "committed to environmental stewardship and reducing our impact on the environment", director of sustainability Meghan Stasz says. "This report misses several important points about progress and positive steps forward by the CPG industry in packaging and recycling in the US."
Stasz says the sector is "significantly reducing" the volume of packaging waste that goes to landfill. She points out that packaging is recovered at a rate of more than 51%, 17 percentage points above the overall solid waste recovery figure, though this difference is also highlighted in the report. "CPG packaging reductions are certainly contributing to that improvement in solid waste recovery rates," Stasz says. The report also details how packaging recycling rates in Europe greatly exceed the 51% in the US, being as high as 80% in Belgium, 71% in Germany and 69% in the Netherlands.
Stasz agrees that more needs to be done. "While progress has been made and the recycling rates of packaging in many parts of the US are strong, more needs to be done, and we're doing it. The food, beverage, and CPG industry continues to actively seek new ways to further reduce their environmental impact. We are actively investing both in new technologies that will recover materials that are currently difficult to recycle and also in entirely new materials that use fewer natural resources. Improving infrastructure to recover those new materials is an important next step in the environmental life cycle."
And there's the rub. As well as trailing behind the beverage sector in "demonstrable commitments to increasing the recycling of packaging", the report suggests CPG and grocery companies "substantially lag behind their beverage peers on policy development regarding responsibility for post-consumer packaging".
It acknowledges the leadership Wal-Mart has taken in forming, with eight of its major suppliers, the Closed Loop Fund, which will invest in municipal recycling programmes and improve consumer access to recycling facilities. However, the authors suggest the scheme amounts to an acknowledgment that companies "bear some responsibility for improving packaging recycling".
Environmental campaigners believe the solution is Extended Producer Responsibility (EPR), where companies assume more responsibility for funding packaging recovery and recycling. This exists in different forms in European markets but has been strongly – and so far successfully – opposed in the US. Indeed, of the 47 companies analysed in the As You Sow/NRDC report, only two – Nestle Waters North America and New Belgium Brewing – show support for EPR. Coca-Cola has rowed back from support to a more neutral position.
Stasz also takes issue with the report on EPR. "The Grocery Manufacturers Association has a five-point plan to address waste to landfill in the US," she tells just-food. The first part of the plan was "understanding options for efficiently and effectively managing packaging and waste". To that end, the GMA commissioned a study on EPR by the firm SAIC. "The SAIC report shows that EPR does not outperform a host of alternative solutions, many of which can be implemented at the same or lower costs, and typically recycle more waste than narrowly-focused EPR programmes," Stasz says.
EPR will continue to be a hotly-debated subject but with no early resolution likely, the grocery sector at least has time to show that its alternatives can be effective. The report pays tribute to the "significant commitments" made by CPG companies to reduce packaging.
"The food, beverage, and consumer products industry is actively reducing packing," Stasz says. "Due to improvements in technology and design, the sector will reduce packaging by 4bn pounds from 2005 to 2020."
The report alludes to the same sector-wide aim but adds: "This is not a formal commitment and there is no plan by the GMA to assure third-party verification of data or to ensure that reductions made are net reductions after factoring in continued sales growth." It also alleges that the timing of the announcement was viewed by some advocates as a tactic to respond to pressure from Nestle Waters North America and, at the time, Coca-Cola, for progress on EPR.
However, the report also concedes if the industry achieves those reductions, it would represent a 19% decline in total packaging weight from 2011 to 2020 which would be a significant achievement. To achieve those reductions will require continued and heightened engagement in packaging reduction by food companies. It is probably fair to say that, given the scope of the challenge in the US and the structural factors at play, engagement will also have to be considerably stepped up across all areas related to sustainable packaging and recycling.