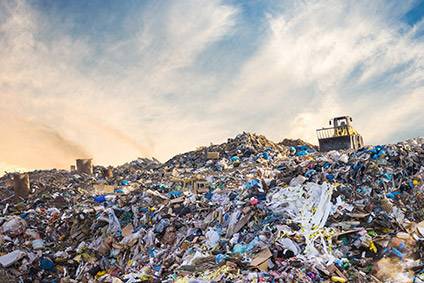 Over the last ten years, we have produced more plastic than during the whole of the last century, according to Plastic Oceans and our planet is said to be facing one of the biggest threats in human history.
The issue of single-use plastic is one the food industry is working hard to resolve. A concerted collective effort is required. Conscious consumers, retailers, manufacturers and governments all have an important role to play in determining how we should tackle the plastic peril.
Despite this collaborative approach, shoppers continue to buy products with plastic packaging which according to IRI's latest European Shopper Insights Survey, suggests that convenience and price are coveting consumers' environmental concerns.
The plastic problem
Greenpeace believes the entire FMCG sector has failed to take responsibility for the plastic pollution crisis and is instead trying to maintain the status quo through its continued production and marketing of single-use plastics.
Plastic packaging is said to account for nearly half of all plastic generated globally. According to Science Magazine, 6.3 billion tonnes of plastic waste will have been generated globally by 2015 with 79% going to landfill.
The Blue Planet II effect helped highlight the issue and has made a lasting impression in the minds of millions of consumers worldwide. Sir David Attenborough's impassioned plea to change the way society deals with the plastic pollution of our oceans is regarded, by many, as a pivotal moment that helped change attitudes and spur governments and industry into action.
A step in the right direction
The European Commission is aiming for 55% of all plastic to be recycled by 2030, after China's ban on plastic waste imports, while the UK government has pledged to ban all avoidable plastic waste by 2042. Throughout Europe, municipal solid waste (MSW) recycling rates are growing, with Germany leading the world with over 56% following the successful implementations of deposit return schemes (DRS) and its continued implementation of the green dot system, and in Wales, the recycling rate has risen from 5% to 52% in the last 20 years since devolution.
Government
Following the UK Chancellor's Budget announcement this year, a packet of measures will deliver what is described as a 'sustained reduction' in the use of single-use plastics. From April 2022, those businesses producing or importing plastic packaging that doesn't contain at least 30% recycled content will be hit with the new tax measures and has pledged a total of £40 million to help support wider initiatives to tackle the plastic problem.
While these measures are welcomed, the Government will need to ensure they follow through on their promises. They must work more closely with manufacturers to help research alternative packaging materials if they want to encourage real change. Without credible plastic alternatives, manufacturers may decide instead to increase prices to accommodate the tax – something which shoppers may find hard to accept. Whether there's enough recycled plastic around to meet current demand is another issue highlighted by major manufacturers.
Consumers
Conscious consumerism is on the rise and shoppers are more aware than ever of the ethical and environmental impact their purchases can have on the environment. According to IRI's European Shopper Insights Survey, the rise of 'plasticphobia' is highlighted by three-quarters of shoppers across Europe saying they prefer to buy products with environmentally friendly packaging, with Italian shoppers being most committed (81%), followed by Spain (75%) and then Greece and France (74%).
However, IRI's research also suggests that even when consumers are given a choice, many shoppers still value convenience and aren't switching to plastic-free alternatives.
Retailers
All major European retailers, including German discounters Aldi and Lidl, have committed to reducing plastic packaging from their own label ranges, while some have begun to phase out plastic bags altogether. In the Netherlands the local supermarket chain, Ekoplaza opened the world's first plastic-free supermarket aisle earlier this year, with plans to roll out similar aisles in all its 74 stores by the end of 2018, dispelling the myth that shoppers can't live without plastic in food and drink.
UK retailer Iceland uses the same Ekoplaza plastic-free trust mark on the store's products, but managing director Richard Walker doesn't think plastic-free aisles go far enough, and that recycling is just recycling the problem. Retailers, such as Ekoplaza and Planet Organic, have also launched 'unpackaged style shopping', providing an example to the larger retail outlets of how such steps can lead to a plastic reduction.
Manufacturers
With an estimated 8 million tonnes of plastic leaking into the oceans every year, the issue has also become a priority for manufacturers. Some are beginning to address the issue. Britvic, along with some of the biggest international manufacturers and retailers, such as Coca-Cola, P&G and Danone, are part the UK Plastics Pact – a collaborative initiative that aims to create a circular economy for plastic by keeping it in the economy and out of the ocean.
Britvic exports to over 50 countries with market-leading brands in France, Ireland and Brazil. The company has incorporated its packaging strategy into a wider part of its sustainability campaign. The UK's current manufacturing recycling system is set up so it's easier and more profitable to export waste abroad. Around 67% of plastic packaging is sent overseas from the UK where there is less visibility of what happens to the waste. As a manufacturing company committed to protecting the environment and supporting a more circular economy, Britvic invests GBP850,000 a year in the UK recycling infrastructure through its commitment to only purchase domestic Packaging Recovery Notes (PRNs) from UK recyclers.
Big data, smaller challenges
Demonstrating category brand value alongside a commitment to a 'circular economy' for packaging – evolving to a re-usable rather than single-use packaging – will be key going forward.
Retailer and manufacturer collaboration will be pivotal in the quest to win a future share of wallet. In response to expectations for future retail store offerings within IRI's survey, reduced plastic packaging topped the list (43%) ahead of better product quality and improved assortment. Failure to identify and act on pledges could send shoppers to the next store that embraces this high-profile challenge. Adapting to single-use plastics or alternative packaging will need to rise up the list of manufacturer innovation programmes and become a higher priority on buyers' tick list when reviewing range.
Manufacturers' choice of plastic and product packaging will become a key attribute in consumer brand choice that will need to be fed into supply and demand models. This will sit alongside as many as 43 other factors unique to products which can influence shopper purchase such as size, flavour, colour and price. The use of predictive analytics and modelling techniques will not only help a brand identify and analyse these key attributes, but also combine key competitor analysis to pinpoint what is more likely to sell in different stores around the world.
Collaborative dialogue and analysis of big data could be crucial to keeping products on retailer shelves, meeting consumer demand for alternative packaging and ensuring that through a collective effort from all stakeholders, we keep our oceans free from the peril that is plastic pollution.