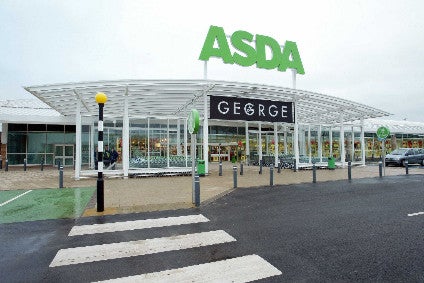 Online giants Amazon and Alibaba eyed expansion into new markets, sourcing was put in the spotlight as Wal-Mart owned Asda launched a range rationalisation in the UK, while Casino and Dia formed a strategic purchasing alliance. Here is just-food's round-up of some of the biggest stories in the world of grocery retail from the past month.
Amazon launches Pantry service in UK
Amazon continued to expand its presence in the UK online grocery space in November with the launch of Amazon Pantry. The service, which is available to Amazon Prime members, includes ambient food brands such as Heinz, Kellogg's, PepsiCo's Walkers, Mars-owned Uncle Ben's and Hain Celestial's Tilda.
"Amazon Pantry has been designed to take the heavy lifting out of replenishing the often bulky basics and store cupboard essentials that people need every day," said Helene Parthenay, Amazon Pantry manager. "We think they will love the broad selection, quick delivery and low prices of Amazon Pantry."
Amazon has offered food in the UK since the launch of its 'grocery store' in 2010. More recently, Amazon started offering a small range of chilled and frozen items to its Prime Now service, which offers one-hour delivery to customers in London and Birmingham. The company has indicated that Prime Now will roll out to further UK cities in the "coming months". With the introduction of Amazon Pantry, it is clear that the e-commerce giant intends to take a slice of the UK online grocery market, valued at US$15bn in 2015, according to IGD.
This drive for growth is likely to intensify pressure on the UK's conventional retailers, who are already struggling to counter the other fastest-growing area of the UK grocery market – the discounters. As Sophie McCarthy, a consultant at Conlumino, comments: "It is unlikely that the pressure from the discounters will ease off any time soon and, with Amazon now… [expanding] its grocery business in the UK, competition will only intensify over the next 12–18 months. A focus on price investment is no longer a competitive weapon and has become an essential element of any supermarket strategy if it is to survive."
Amazon Pantry's delivery pricing mechanism will be of interest to the UK's supermarkets. The group is charging GBP2.99 for the first box, plus GBP0.99 for every additional box delivered. With delivery charges representing a significant issue deterring many consumers from switching to online, the response to this new model will undoubtedly be closely watched.
Asda in further range rationalisation
One UK supermarket that believes "price leadership" will be key to its performance is Wal-Mart's banner Asda. As part of its efforts to lower prices, Asda confirmed that it is reviewing its rage with the aim of reducing the number of products it sells by 10% as part of 'Project Renewal'.
The company wants to find "simpler ways of doing business" in order to "deliver market leading value", CEO Andy Clarke said.
Clarke commented: "I'm confident that by reinforcing our offer we can further extend our price advantage over major competitors and close the gap against the limited assortment discounters – not only on price, but across range, service and quality."
The news came as Asda booked a 4.5% drop in like-for-like sales, making it the worst performing of the UK's 'big four' supermarkets. As Shore Capital analyst Clive Black noted: "Asda seems to be particularly negatively impacted by the limited assortment discounters' progress…. The current pressure on the British supermarket scene has not abated over the last quarter. Deflation remains firmly in the system and whilst the cost of goods environment is sound, the commercial dynamics of the trade remain constrained as the LADs set the pricing agenda, which the majors seek to follow, particularly in fresh and chilled food."
Alibaba 'eyeing' US online sector with Boxed Wholesale
Chinese e-commerce giant Alibaba is expanding apace. The company controls a significant share of China's US$41bn online grocery market and is diversifying with deals including the $4bn acquisition of Youku Tudou, China's answer to YouTube, and expansion into telecoms. But this online powerhouse might not be content to benefit from the massive growth of China's e-commerce sector (with online grocery sales alone projected to rise to a massive $178bn by 2020, according to IGD). Indeed, reports surfaced last month that Alibaba is eyeing an investment in Boxed Wholesale, a New York-based online bulk grocer.
According to Bloomberg, Alibaba is considering an investment of around $80m in privately-held Boxed. The US company has declined to comment on the speculation.
If Alibaba were to invest in Boxed, it would put the group in direct competition with its chief global rival, Amazon, on the latter's home turf. But Boxed does hold some advantages. Boxed offers free delivery on orders of bulk grocery items worth more than $50 ordered through the company's smartphone app; unlike Amazon, it does not charge an annual membership fee; and the company's model taps into the popular warehouse channel – which is currently dominated by the likes of CostCo and Sam's Club, who do not operate online.
Spar UK launches digital strategy
While the convenience sector has benefited from a rising tendency for people to shop 'little and often', it is becoming increasingly clear that it too must develop a digital strategy. Online ordering and fulfilment delivery would be inappropriate to a channel driven by impulse purchase, so what is the answer?
Spar International in the UK unveiled a plan that it believes will enable it to be "responsive to the increased pace of change within the convenience sector" when it outlined its new digital strategy. Last month, the company launched a new mobile first website that, it said, "better connects customers with stores". Spar said the website aims to increase store visibility and create a new business model platform for brand partnerships.
Laura McNally, Spar UK marketing manager, said: "Access to the internet using mobile devices has almost tripled in the past three years. It is crucial that we use these platforms to engage with millennials, a key target market for Spar. We plan to do this by refocusing and investing in digital activity that supports the brands key values of fresh, service, local and quality."
Casino and Dia cooperate on purchasing
European retailers Casino and Dia announced a purchasing tie-up for both branded and private-label products.
The agreement will create one of Europe's largest private-label platforms, with the aim of ultimately pooling around 50% of volumes, the companies said. It also aims to "boost their competitiveness relative to major suppliers of national brand food products," the retailers said.
On first reading, the news might seem concerning for suppliers as it is sure to mean further pressure on pricing. The alliance will come into force for the 2016 round of pricing negotiations, the companies indicated.
However, these challenges could bring fresh opportunities. Casino and Dia said that they intended to "open up additional markets to existing suppliers" of private-label products as well as "improve the product offering available to consumers". For branded suppliers, the companies said they would be able to offer access to a portfolio of global services, such as data sharing and country development assistance.