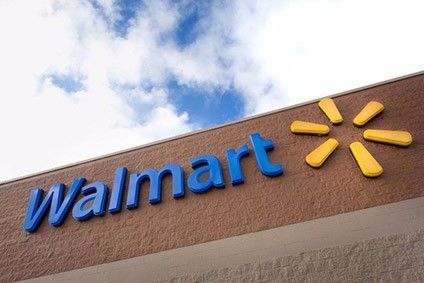 Multinational grocery retailers demonstrated a various different strategies to grow their sales and expand their consumer reach over the past month.
Economic difficulties in Russia have dampened consumer spending in the market as a reduction in GDP growth and inflation have left shoppers squeezed on both sides. However, with growth at retailers in the country driven more by store openings than same-store sales growth, a number of operators in the market made significant moves to step up expansion during October, including Auchan, X5 Group and Lenta.
Elsewhere, multinational retailers moved into new markets and channels to seek out increased exposure to additional customers.
While strategies to expand the top line were in evidence, ways to manage and lower costs proved equally significant at global retailers over the past month.
Here is just-food's round-up of some of the major developments at your retail customers during October.
Auchan launches convenience chain in Russia's
Auchan launched its first convenience chain in Russia last month. The French company has faced a number of challenges in the country, which has become an increasingly hostile market for western businesses. These have included a series of inspections by the Rosselkhoznadzor on behalf of the Ministry of Agriculture.
How well do you really know your competitors?
Access the most comprehensive Company Profiles on the market, powered by GlobalData. Save hours of research. Gain competitive edge.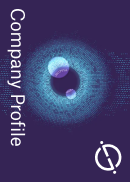 Company Profile – free sample
Thank you!
Your download email will arrive shortly
Not ready to buy yet? Download a free sample
We are confident about the unique quality of our Company Profiles. However, we want you to make the most beneficial decision for your business, so we offer a free sample that you can download by submitting the below form
By GlobalData
Nevertheless, Auchan remains bent on growing in the country and is testing a new convenience format in four stores across Moscow under the banner Kazhdy Den.
Expanding with small stores is a shrewd move in the Russian market which has seen a shift away from the hypermarket model towards smaller formats, city centre stores and e-commerce. However, given the weak economic outlook in the country and increasing regulatory challenges, Auchan is taking something of a gamble that the capital expenditure needed to start up a new fascia will deliver a strong return on investment.
X5 expects to double Russian business
X5, Russia's second largest food retailer, is another company upbeat on its prospects in the Russian market. The group said that it expects to double its business in the next three-to-four years.
Stephan DuCharme, CEO, commented: "We see huge opportunity in the market. If we don't double our business in three to four years we would not be happy as the management."
X5 plans to achieve this by ramping up expansion of its store base and taking advantage of falling costs including lower rents. The company also indicated that it would take part in a process of consolidation in the Russian retail sector, which management expects will be accelerated by the downturn – which should lower valuations as well as churning out takeover targets.
The company has seen sales accelerate as consumers have increasingly turned to its low-priced format, Pyaterochka, as the downturn in the country set in. The company has expanded its selling space by around 20%, opening around four Pyaterochka outlets a day. Rapid growth comes at a cost in terms of margin – and the company has indicated it has no plans to pay dividends in the near future. Nevertheless, X5 management believes it can cut costs in areas such as supply chain optimisation and purchasing.
As a big fish in the massive pond that is Russia's grocery retail sector, X5 intends to fully capitalise on its muscle to continue to grow apace.
Lenta also planning growth
But X5 is not the only big Russian chain planning to step up expansion. Lenta indicated that it intends to launch a capital increase via an accelerated book build placement of global depositary receipts. The company will raise approximately US$150m to support acceleration of its new store expansion programme.
The space race is on in Russia as retailers drive growth by expanding their store count. But this is happening at a time of extreme economic turbulence and weakening consumer confidence.
Indeed, a recent report from Euromonitor forecasts a marked slowdown in Russian grocery sales – which are expected to rise by a CAGR of just 3% through to 2019. Nevertheless, as the modern trade displaces traditional retailers, it seems probable that the likes of Lenta, X5 and Auchan should be able to drive growth ahead of the market as they gain share.
7-Eleven opens first store in Middle East
7-Eleven opened its first Middle Eastern store in October when it set up shop in UAE. The shop, located in Dubai, is operated by Seven Emirates. The company is planning to open a second outlet in the city in December.
7-Eleven sees significant potential in the lucrative up-market Dubai retail sector. Its strategy is to carefully mix local and international products, 7-Eleven carries some 2,500 products in Dubai that it says are "both typical of 7-Eleven stores and special to that part of the world". These include prepared fresh-daily foods include Arabian, Indian and Asian lunch-box meals, like chicken biryani and rice balls. Also for meal or snack times, the store carries samosas, curries and falafel wraps, hummus, Greek and tabouleh salads. Orange date muffins and Umm Ali are among the pastry and dessert selections. Slurpee drinks are "already a hit with the locals", the company added.
Vegan supermarket Veganz to enter US
A German supermarket chain that sells only vegan products, Veganz, plans to open its first store in the US next year. According to reports, Portland, Oregon, will be the home of the meet-free supermarket.
Veganz was founded in Berlin and the company has some lofty growth ambitions. It currently operates ten branches – eight in Germany, one in Austria and one in Czech Republic. Between now and 2020 Veganz wants to open 60 branches "all over Europe and the United States".
"Nothing is as powerful as an idea whose time has come," the company says on its website. And, while a vegan-only supermarket certainly remains a small niche in the grocery retail space, it is a growing one. Consumers are increasingly looking to reduce the amount of animal products in their diets for health and environmental reasons. Catering to a growing consumer demand with a strong point of difference, Veganz could well be one to watch.
Fresh & Easy goes bust
Perhaps focusing in on such a small niche will prove more lucrative for Veganz than the attempt to export its UK-style of retailing – bagged fruit, self-checkouts and all – did for Tesco.
While Tesco offloaded its loss making US chain, Fresh & Easy, two years ago, it has taken a full eight years since its launch for the franchise to sing its swan song.
Owner Yucaipa Cos announced this month that it is calling it quits on its attempt to reinvigorate the tarnished brand. Fresh & Easy's 97 stores in California, Arizona and Nevada will be shuttered, it was confirmed. Would-be acquiorers for the stores have been touted to include German discounter Aldi, which is expanding apave in the US – just like everywhere else.
Wal-Mart updates on US strategy
In a bid to remain ahead in the tough US grocery market, Wal-Mart updated the market with details of its new three-year strategy, designed to strengthen its US and e-commerce business. The company said it intends to enhance the experience in stores, leverage Walmart"s unique supply chain capabilities to lower costs and build "deep digital relationships" with customers.
"These are exciting times in retail given the pace and magnitude of change. We have strengths and assets to build on and are making progress to position the company for the future," said president and CEO Doug McMillon. "We"re encouraged by recent customer feedback and will continue to get stronger. Our investments in our people, our stores and our digital capabilities and e-commerce business are the right ones. We will be the first to build a seamless customer experience at scale to save our customers not only money but also time."
But – as ever – costs are also front-and-centre for Wal-Mart. While the company is investing in digital and front-line sales staff, it is ruthlessly splashing back-end costs. In a separate announcement, it was confirmed that Wal-Mart will cut a further 450 head office staff to trim costs. This amounts to a 2.5% reduction in its back office staff.
Wal-Mart is laser-focused on improving the consumer experience while shedding cost elsewhere. Suppliers – which have pricing negotiations that are never easy at the best of times – could be left wondering where else Wal-Mart will be looking to reduce expenses. Will procurement be a focus? This is very likely and the answer for any food group who wants to approach these discussions from a position of strength is to offer well-invested, innovative, on-trend products that will drive footfall for your retail customers.