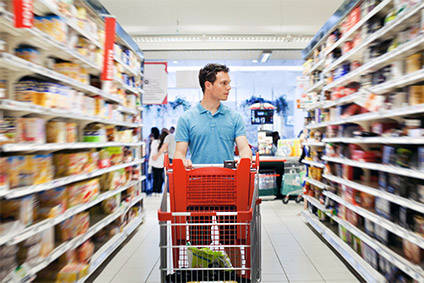 When earlier this month the EU's watchdog, the European Food Safety Authority (EFSA), warned the food ingredient E171 is no longer safe to use in food, it raised a number of questions.
These concern how widely the additive is used, how big the risk is from using the ingredient and how easy it will be to reformulate products.
France introduced a ban on the use of E171 last year so the issue has likely to have been on the radar of other national governments in Europe, their food safety agencies and food manufacturers at least since then.
E171, or titanium dioxide (TiO2), is a colouring agent used in foods including baking products, white chocolate, soups, sauces and sandwich spreads.
Outlining EFSA's findings, Professor Maged Younes, chair of the watchdog's panel on food additives and flavourings, said: "Taking into account all available scientific studies and data, the panel concluded that titanium dioxide can no longer be considered safe as a food additive. A critical element in reaching this conclusion is that we could not exclude genotoxicity concerns after [the] consumption of titanium dioxide particles. After oral ingestion, the absorption of titanium dioxide particles is low; however they can accumulate in the body."
How well do you really know your competitors?
Access the most comprehensive Company Profiles on the market, powered by GlobalData. Save hours of research. Gain competitive edge.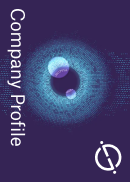 Company Profile – free sample
Thank you!
Your download email will arrive shortly
Not ready to buy yet? Download a free sample
We are confident about the unique quality of our Company Profiles. However, we want you to make the most beneficial decision for your business, so we offer a free sample that you can download by submitting the below form
By GlobalData
Genotoxicity refers to the ability of a chemical substance to damage DNA. As genotoxicity may lead to carcinogenic effects, EFSA said, "it is essential to assess the potential genotoxic effect of a substance to conclude on its safety".
EFSA added it could not rule out concern for genotoxicity with regard to E171 and "consequently we could not establish a safe level for daily intake of the food additive". The body has proposed to ban its use in the EU with discussions with member states due to start this month.
The UK, of course, is no longer an EU member and so would not be obliged to follow suit if such a ban is green-lighted.
In a statement sent to Just Food, the UK's Food Standards Agency said it is conducting its own investigation into the use of E171.
"The opinion issued by the European Food Safety Authority on the safety of titanium dioxide as a food additive will be scrutinised by the independent scientific advisory committees that advise the FSA, alongside existing scientific evidence. This review will help decide what next steps are needed to safeguard consumers and will inform future policy," it said.
Reflecting on EFSA's verdict, Hamish Renton, managing director of UK-based international food and drink consultancy HRA Global, says: "This has been rumbling around for quite a while. I'm surprised it has taken this long actually but you've got to put the risk in context when you look at the risk of obesity, inactivity, smoking, bacon.
"If you are eating leaves and tomatoes and have a very clean whole food diet a small amount of something like this is not going to tip the scales.
"This is a little bit of additional knowledge of something that had a chequered reputation anyway, which now firmly puts it into the off-limits camp."
Steve Osborn, director of UK-based food technology consultancy Aurora Ceres Partnership, suggests concern about the ingredient has been building.
"It's the one that's been bubbling around for a couple of years. People have not particularly liked it and I think there was some negative press a few years ago about the potential impact it was having on gut health," he says.
"Over the last couple of years, we've got more and more understanding and knowledge about gut health and we're adding stuff into products to make stuff more gut-friendly, so, it seemed counterproductive to have anything in the products that might [mean they are] impacted negatively, so I guess it's not a surprise. I think it's been on the cards for a little while."
Osborn argues the use of E171 by food manufacturers "has the hallmarks of what you might consider to be lazy product development" as NPD departments turn to the ingredient for reasons of colour.
"So, if I'm making a product and it's not white enough or light enough, or it's not quite got the colour that I want it to have, then you can [use] titanium dioxide.  Because we can't accept yellow mayonnaise, if you like, make it white and add something to make it more white," he says. "Actually, what we should be doing is promoting the fact that mayonnaise might actually be a bit yellow, rather than white."
However, Osborn also suggests the inclusion of E171 in product recipes is in part due to a factor outside the doors of food manufacturers. Its use, he argues, is "part of this problem with food culture where we just expect to be homogenous and uniform".
He adds: "If it's marzipan, it has to be yellow. If it's strawberry, it has to be red and it can't be a bit of a dirty red, it has to be a vibrant red, so I started to view titanium dioxide as unnecessary because it was something that was just being added to kind of paper over the cracks or mask some of the inherent variability of the products."
Nestlé, the world's largest food company, is one manufacturer which has used E171 in its products, although in a statement sent to Just Food it does not say which ones.
A spokesperson says: "We have been exploring technical solutions and suitable alternatives for this ingredient for several years."
The Nestlé spokesperson points out that, in the past five years, EFSA has published three scientific opinions and one statement on E171, all concluding it was safe to use as a food additive, until its most recent declaration.
"We understand that the presence of TiO2 in foods and beverages is a concern for some consumers," the spokesperson adds. "We are accelerating the implementation of these technical solutions for the limited amount of the food additive still in use."
Osborn, like other food technology experts, has turned his attention to how products that contain E171 – which he describes as a "really unnecessary ingredient" –might be reformulated.
"These things are relatively easy to overcome and what you might see is these companies will have been aware of it for a while, they'll have been phasing out for a while, so, I don't see there being an overnight change," he says.
"I suspect it's already been phased out of a lot of products anyway. I can't imagine it's a major disruption to those companies. Some of the cheaper brands might struggle if they're relying on things like that to provide a white product but you can usually get round these things."
He adds: "The major manufacturers who have got any market outside the UK will have already shifted as soon as there was any talk of legislative change in France. I suspect all the changes have already been done and this is the final publication that this is going to happen. So, I can't see it being a major problem really and it should always be looked at as an opportunity for these companies to improve their product and their development process."
However, Simon Norman, head of product development for food and beverage at UK-based Leatherhead Food Research, suggests reformulation is not always easy to do.
"There are some ingredients which could be relatively simple to reformulate – where there are obvious, commercially-available variants to use – say, replacing a cationic surfactant with one which is superficially chemically similar," he says.
"However, there are a couple of key scenarios where a simple drop-in replacement may be difficult to achieve, or impossible – when the ingredient stands alone in its category and there isn't a commercially-available alternative, or where the ingredient delivers more than one functionality within the product such that you need a suite of replacement additives to replicate the full product effect."
Norman believes removing E171 from food "is going to be a huge challenge across different product categories".
He adds: "In many ways titanium dioxide is the perfect ingredient: available for cheap in bulk from many different suppliers, inert and highly stable, mostly flavourless, and very, very white. There are a variety of different grades available with optimised properties for particle sizing and surface chemistry to ensure compatibility in doemulations. Although there are other options for white pigments, product developers are likely to have to trade-off some performance criteria against cost as they go through their reformulation processes. At the onset of this process, it's worth considering which product attributes are most important, and where some compromise will be acceptable."
Renton at HRA Global also thinks reformulation could be a tougher job than others suggest.
"I wouldn't want to be a technical director of a firm using it right now to be told this is your work for the next six months," he says. "I don't think anyone inventing new products will use it but there may be some legacy products where people have been slowly edging it out. It's one of those on the 'actively managing our risk down' list."