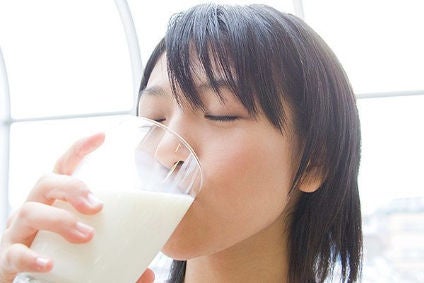 With significant question marks over the growth prospects of three of the BRICs, packaged food strategists are weighing up which other emerging markets could offer opportunities. Hannah Abdulla picks out three markets to watch in 2016.
Vietnam
In January, the Asean Economic Community begins, creating a single market for ten ASEAN nations that will see a duty-free movement of products and services.
Vietnam is one of the countries that stands to benefit. The country has had a buoyant 2015, with GDP rising nearly 7% in the third quarter year-on-year on the back of rising exports and foreign investment. With Vietnam's middle class predicted to double in size by 2020, the country is seen as an attractive prospect and the formation of the trading bloc underlines its appeal as we head into 2016.
Many of the larger names in food, including Nestle, Mondelez International and Frieslandcampina, have an established presence in Vietnam. Mondelez's move to take an 80% stake in the snacks business of Vietnamese food group Kinh Do Corp. – a deal that closed in July – is an example of the confidence some have in the prospects for the country's FMCG market.
The transaction is also a sign of how food companies could look to fashion deals. Mondelez said it planned to leverage Kinh Do's manufacturing, "comprehensive distribution network" and routes to market to grow its presence in Vietnam.
Joint-ventures and mergers will become more prevalent as food manufacturers look to expand into the Vietnam's higher-growth rural markets. There are significant opportunities for FMCG companies as more of Vietnam urbanises. Haris Rahmanto, food and agri research analyst for Rabobank in Indonesia, cites September data from Kantar Worldpanel that he says shows dairy is growing at 20% in value terms in rural Vietnam, but only 4% in its larger cities. For companies unfamiliar with Vietnam outside of Ho Chi Minh City or Hanoi, penetrating them can be a tough and partnering with local companies could be a means to captutring that growth
Lianne van den Bos, analyst at Euromonitor International, says domestic players have the advantage of knowing the ins and outs of the market. "They are closer to the market and so can pick up on local tastes and preferences more quickly and perhaps have lower manufacturing costs. Obviously with global players they have economies of scale as an advantage but in terms of having a local production site and being closer to consumer, that is something that will be a risk for them in expanding or entering those markets."
While staple products like dairy are touted as attractive sectors, Vietnam has notable domestic players – with Vinamilk, the country's largest dairy processor, one of the country's flagship homegrown companies.
As Vietnam's per capita income rises, there could be more opportunities for categories such as convenience foods. "There's been an increase in the number of office workers working longer hours but also mothers and women taking greater part in the workforce," says van den Bos. "As a result we are seeing Vietnamese consumers are starting to prioritise convenience fo packaged foods such as cereals and snack bars, and anything that can serve them while they are on the go."
Indonesia
The Indonesian economy has undeniably faced some turbulence through 2015. Economic growth has been hit by an array of factors including a slowdown in commodity exports, high inflation and prolonged delays in government spending. GDP growth slowed to 5% in 2014 from 5.6%. In the first six months of 2015, Indonesia's GDP growth slowed to 4.7% year-on-year.
But despite this slowdown, a number of industry onlookers are optimistic. With a population of 250m, a growing young population and a rising middle class, it is no surprise packaged food manufacturers are drawn to Indonesia. And, according to the World Bank, GDP growth is expected to pick up to 5.3% in 2016, "reflecting gradually improving external conditions and higher public investment spending".
Management consultants The Boston Consulting Group point to "increasing affluence and urbanisation" as just two factors making Indonesia increasingly attractive to companies operating in emerging markets in the medium to long term.
Vaishali Rastogi, a senior partner at BCG, says: "Indonesia's economic expansion has clearly hit some turbulence lately. Despite these bumps, Indonesia is still a growth story, with a consumer base that is growing larger and more economically empowered each year. But growth will not be straightforward for companies. That makes it even more important to use a targeted approach and to rely on deep insights into the behaviour of shoppers in key demographic segments."
But while Rastogi talks of Indonesia being a "growth story", at Rabobank, Rahmanto believes growth may not necessarily be realised until after 2016. Instead, the country will use next year to "recover" he says.
"The condition in 2016 is better than in 2015. Over 2015, many packaged food companies saw negative growth. I think this year, they will see a slight uplift in growth but the real take-off will be during 2017-18."
As in much of south-east Asia, staples like dairy are likely to continue to perform well. And while Indonesia looks to see a continued desire for convenience foods, there has been a marked shift towards premiumisation. Like India, consumers will be on the hunt for better quality, higher-priced goods.
"Middle-class and affluent consumers are more willing to upgrade to affordable premium products, including small indulgences," the Boston Consulting Group says.
Take chocolate confectionery for example – perceived as a "premium" product, according to Euromonitor, – the category is set to growth to US$1.38bn in 2018 from US$882.2m last year (2014).
A challenge within the Indonesian packaged food industry certainly will be competition, with a lot of the major names already in the market. From Fonterra and FrieslandCampina in dairy, to Mondelez International and Perfetti Van Melle in confectionery, as well as Unilever with a range of ice cream products – the country is not necessarily brand new territory. And as well as competing for market share among themselves, global players often find themselves competing with a growing pool of local players.
A further challenge is infrastructure and distribution challenges. Local players certainly have the edge having built up effective routes to market over a number of years. However, Indonesia's poor infrastructure has not gone unnoticed by the government. In a bid to revive the economy, the country's president is reportedly looking at spending US$20bn on infrastructure including on roads and ports.
"Maybe we will only see the benefits in three-to-four years," says Rahmanto. "But I think [global packaged food companies] would do well to consider investing in Indonesia starting now."
Iran
With the second-largest economy in the Middle East and north Africa after Saudi Arabia and with a burgeoning population of 78.5m – nearly half of whom are under 35 – it is no surprise Iran is one country food manufacturers are keen to expand into.
The country's economic landscape has been shaky in recent years. After being plunged into two years of recession, Iran's economy only started to show improvement this year.
However, Iran's economy is widely expected to be boosted as plans to lift decade-long sanctions on the country come into fruition. In exchange for curbing its nuclear programme, trade sanctions placed on Iran by the EU, US and UN would ease. The US is already gearing up to lift at least some of the sanctions as early as January.
"People are talking about Iran being the next Myanmar, which saw significant investment once the economy opened up," asserts Euromonitor's van den Bos. Packaged food makers are likely eyeing the market already she adds, thanks to some attractive demographics. The size of the population means there are a lot of mouths to feed. There is also a high percentage of youngsters – a key consumer group who will set the trends in packaged foods in years to come."
And the youthful population is increasingly brand receptive, something which could serve international food makers well. Until now they have been exposed to loose, unbranded products from domestic players but, van den Bos believes, a demand for more convenient options will promote a shift to packaged food formats.
"They are on the look-out for anything new, anything niche, that could be relevant to them," she says. "It will be interesting to see what kind of investments will happen now Iran might open up…and how domestic companies are going to adjust their strategy to compete with international players."
The possibility of the market opening up has not gone unnoticed by international food firms. Fonterra CEO Theo Spierings said earlier this year Iran was "definitely part of the future plans". And French poultry firm Doux, which exited the market in 2010 due to the trade embargo, told just-food it had plans to re-enter when the market opened.
A problem they may face is Iran's complex distribution network since shopping is largely done through small local shops. According to Euromonitor, in 2014, hypermarkets and supermarkets generate $2.9bn of sales but traditional stores account for $39bn.
"It is quite difficult to set up a distribution network," warns van den Bos. "It is not like getting a listing in Tesco then getting nationwide coverage. Domestic players have a huge advantage since they are familiar with the existing system. Going forward, I think those looking at joint ventures or acquisitions in the country will find it easier to get their products to market."
Overall Iran's future looks bright. The government has mapped out a 20-year plan for growth. Its sixth instalment, covering 2016-2021, targets an economic growth rate of 8% annually according to the World Bank, by focusing on "developing a resistant economy" among other things. And the government is helping boost consumer spend through subsidies on staples such as petroleum, water, electricity and bread.
But the unsteady political environment across the MENA region is a likely cause for concern to investors looking at new emerging markets. It will continue to be a "bottleneck" says van den Bos, but the benefits of getting in to Iran early could outweigh the risks.
"For many there is simply the fear of missing out. Especially with what we've seen recently in Egypt – there's been a number of acquisitions which stands as testament to the potential of the region. Iran, I think, is becoming too important to ignore."