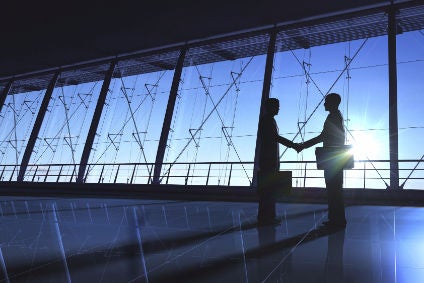 Looking to 2016, it seems likely many of the trends that drove a bumper year of deal-making will persist over the next 12 months.
We had companies looking to capture the benefits of consolidation in the face of intense competition and the ongoing changes in consumer demand. Consolidation was central to the creation of Kraft Heinz and an important factor in Pinnacle Foods' decision to acquire Boulder Brands, in TreeHouse Foods' purchase of ConAgra Foods' own-label arm and in the move by Snyder's-Lance for US snacks peer Diamond Foods.
It was also was a significant consideration for the founders of Nomad Foods as they eyed the frozen food sector for deals. Set up last year by FMCG veterans Martin Franklin and Noam Gottesman, in April Nomad struck a deal to buy Iglo Group, the owner of the Birds Eye brand in Europe. Four months later, Nomad moved for much of the Findus Group frozen food business in the region.
Tapping to the continued growth in consumer interest in healthier foods prompted deal-making, with Mondelez International's move for US free-from snacks maker Enjoy Life Foods and the two recent acquisitions in the UK – of Natural Balance Foods and of Urban Fresh Foods – by Belgium's Lotus Bakeries notable examples.
Consumer demand for more natural, simpler fare also led to deals for the likes of US organic meat group Applegate (acquired by Spam maker Hormel Foods for US$775m), of organic bread firms Dave's Killer Bread and Alpine Valley Bread Co. (both by mainstream bakery giant Flowers Foods).
And the deal flows into – and out of – emerging markets continued. The likes of Lactalis (buying Turkish dairy Ak Gida), Kellogg (Egyptian firms Bisco Misr and Mass Food Group and, in a deal for Brazilian yoghurt maker Carolina Administracao e Participacoes Societarias announced today (23 December), General Mills, developed market giants sought out growth in more emerging economies.
Deals flowed the other way. Brazilian protein giants BRF and JBS struck acquisitions in western markets, while, strikingly, Philippines-based Monde Nissin snapped up UK meat-free business Quorn Foods.
Looking at what drove deals – both acquisitions and disposals – for western companies in 2015, Andrew Cosgrove, the lead analyst for global consumer products at EY said businesses had "realised they had to be much bolder" about making changes to their portfolios.
"Many companies had been a little bit complacent. They had expected when the global economy got better that their top lines and bottom lines would get better. What we've seen is because of changes in the consumer, changes in the way the consumer shops, changes in what they regard as health and wellness, changes in how they want to interact with a brand, many companies' traditional business models have become less relevant. This was the year when they've stopped being complacent and woken up and said: 'Hey, we've got to be more aggressive in our attempts to rebalance the portfolio.' That's why we've seen so many deals and I think we'll see even more next year," Cosgrove says.
Cosgrove says EY's data showed the appetite for deal-making remains unabated. A recent survey of senior executives in the sector conducted by EY showed 67% expect to pursue deals in the next 12 months. "That's up from 41% six months ago. Seventy per cent see the M&A market improving. Most are more positive about the number and quality and likelihood of closing deals. And deals are getting bigger," Cosgrove says.
Predicting precisely whether activity will increase is, of course, an inexact science. Respondents to just-food's 2016 Confidence Survey this autumn indicated over half believed there would be the same level of M&A opportunities next year as in 2015, with over a third seeing more. Forecasting can differ by market. Credit ratings agency Moody's believes upward pressure on interest rates in the US could dampen M&A activity in the country.
At UK-based M&A advisory firm Spayne Lindsay, which worked with the private-equity owner of Quorn on the sale of that business, there is an expectation 2016 will be as active as the year just past. "I see next year as positive as this year," Spayne Lindsay partner Paul Satchell says.
There is also an expectation that the categories in which there has been significant activity will continue to be lively. "If there's an asset that plays into one or both of health and wellness and snacking, there's tremendous competition for that asset," Cosgrove says. "Protein, too."
Healthier parts of the store, some industry watchers say, can present opportunities to grow sales but can offer house lower-margin products, presenting a potential conundrum for a buyer. However, Satchell is unsure about the extent to which buyers need to be wary. "It's hard to say. You get a mix of businesses from a margin point-of-view in the health-orientated businesses just as you do elsewhere in the supermarket."
One trend we can safely predict will continue in 2016 is investment from western majors into emerging economies. The destination of the investment could vary and, given the economies problems seen in Brazil and Russia, less centred on the BRICs (General Mills' deal today, notwithstanding) but food majors in North America and Europe will continue to eye acquisitions in emerging markets.
"A lot of our clients are talking about Africa, while a lot of people continue to talk to us about China opportunities," Satchell says. Wherever the investment may flow, strategists at packaged food companies weighing up emerging markets need to be flexible, Satchell argues. "Joint ventures, partnering that sort of thing can be quite useful for the acquirer. A lot of these guys [in emerging markets] also have quite high valuation expectations and [partnering] can be a way of getting round that. Quite often they're very ambitious privately-owned businesses that don't want to give up full control of their business. You have to be a bit more flexible when you're looking at M&A in some of these regions."
The steady investment from domestic companies in Brazil, China and parts of south-east Asia is also likely to continue. 2015 saw moves not just in packaged food but also in other parts of the wider food industry, with Asia's largest restaurant company, the Philippines-based Jollibee Corp., in October striking a deal to buy into US fast-casual burger chain Smashburger.
And what of private equity? Buyout houses have been a willing investor into the food sector and that continued in 2015. However, they are facing stiffer competition from those in the trade, with Satchell noting an increasing willingness among packaged food companies to buy smaller companies, which traditionally would have been more likely to have seen private-equity investment, in their quest to inject growth into their businesses.
"They're under so much pressure to find growth in their business that actually they are looking at these younger concepts and looking at bringing those in much sooner than they would do normally, which squeezes private equity out at that sort of level," Satchell says. "Private equity might play in this space where you've got an owner-founder who sets up the business, grows it to a certain size, the next stage of the business might typically have been about bringing in a bit of investment in the business, help it drive forward, help him professionalise it and get it into a good shape to move on to trade – but that sort of middle section in a lifecycle of a business has disappeared to some extent because trade is sort of dropping down and swooping and buying these interesting and fast-growing businesses themselves."
The next 12 months promises a continuation of much of the trends we see saw in 2015. The merger of Kraft Foods Group and HJ Heinz shook the sector but the year as a whole so a flurry of deals as packaged food companies sought to reshape their portfolios to meet the changing growth trajectories of the industry. Those moves will continue next year.