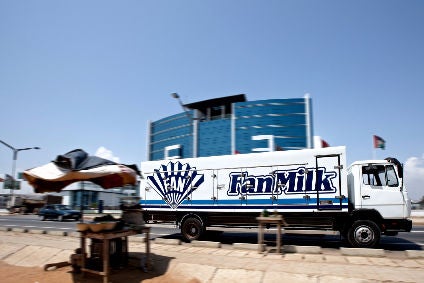 Danone appears to be winning over the investment community, with a 2015 performance and 2016 forecasts welcomed by the market – and growth targets analysts believe are credible and achievable. The French food giant faces challenges, not least in fresh dairy but, broadly, the company's recent initiatives and its prospects have led to more confidence in the business. Here we present the important takeaways from Danone's appearance at the Consumer Analyst Group Europe conference in London.
Danone "does not need return to dairy's historical growth"
In November, Danone set new sales and earnings targets for the five years to 2020. The Activia maker raised its growth target for annual organic sales to over 5%. Danone also said it would also aim for yearly growth in trading operating margin and earnings per share. The targets were broadly welcomed by analysts.
In February, Danone reported its 2015 results, which included a 4.4% increase in sales on an organic basis for 2015 and, notably, a rise in its trading operating margin the first time that had happened since 2011, Danone set its targets for 2016. It forecast a 3-5% rise in organic sales and "solid improvement" in its trading operating margin. The company's shares on the day rose more than 4%.
In London two weeks ago, Faber presented at the Consumer Analyst Group Europe investment conference, where he took the opportunity to describe what he called "the future history of Danone" and to underline why he and his colleagues believe they can hit those targets for 2020.
There has, however, despite the positive reaction to Danone's 2015 numbers, its 2016 outlook and its 2020 targets, still been some concern about the performance and prospects of the company's fresh dairy division. In 2015, like-for-like volumes from fresh dairy fell 3%, although trading operating margins from that side of the business did rise, amid some "deconsolidation" in China and Indonesia.
How well do you
really

know your competitors?

Access the most comprehensive Company Profiles on the market, powered by GlobalData. Save hours of research. Gain competitive edge.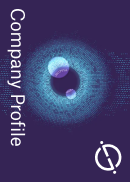 Company Profile – free sample
Thank you!
Your download email will arrive shortly
Not ready to buy yet? Download a free sample
We are confident about the unique quality of our Company Profiles. However, we want you to make the most beneficial decision for your business, so we offer a free sample that you can download by submitting the below form
By GlobalData
Nevertheless, within Danone's goals for 2020, the company has set separate targets for its four divisions – and, for fresh dairy, Danone is aiming to grow organic sales by 3-5%. In 2015, sales inched up 0.6%. It also wants to see margins from fresh dairy rise by 200 basis points by 2020.
At the CAGE conference, Faber outlined at length the "tailwinds" that will drive the Danone business as a whole. For fresh dairy, he pointed to the health benefits of consuming yoghurt and to the low per capita consumption in some major consumer goods markets. "For more than ten years, this category has been growing about 5% on average," Faber said. "All of the projections are about the same for the next five to ten years."
In the Q&A session after Faber's presentation, a member of the audience pushed the Danone CEO on whether, given the forecast 5% growth of the category, the company's own 3-5% growth target for fresh dairy was too soft. Faber replied by saying Danone's Activia and Actimel brands do not enjoy the growth theyhad a decade ago, although he is expecting to see "exiting 2016 positive in sales for the first time for probably the past four, five years". He also pointed to Danone's "over-exposure" to the low-to-no-growth fresh dairy markets of Europe and to its fledgling positions in potentially high-growth markets like India and Africa. "We have a country mix we need to manage," he reflected.
Nevertheless, Faber sought to underline Danone's overall 2020 sales target is not dependent on the company's fresh dairy business enjoying the growth it once had. "We don't need dairy to grow 7% as we had ten, 15 years ago, on the back of the big growth of Activia and Actimel in Europe. We don't need that to grow our total business at 5% because of the other categories we have now that we didn't ten years ago," he said. "We just need dairy to deliver the 3% equation that I described to be comfortable in the way we achieve the overall number of at least 5% growth by 2020. Can dairy do better than this? Probably. Am I going to commit on that? No."
How Danone is looking to recovering from "self-inflicted injuries" in yoghurt
Candidly, Faber admitted Danone's recent performance in fresh dairy, where it had lagged the growth of the category overall, had been its own fault.
"If you have seen Danone's yoghurt business problems about growth over the last few years, it was a self-inflicted injury. It is nothing to do with the category," he said.
However, Danone has, in the last two or three years, been trying to improve the performance of the business and, at CAGE, Faber was upbeat about the category's potential and the company's ability to improve the performance of its fresh dairy business, which, given it accounts for almost half the group's sales is perhaps just as well.
Faber touted the health benefits of consuming yoghurt but, rightly, Danone also has an eye on the growing concerns about the levels of fat and sugar in yoghurt products. Faber pointed to Danone's efforts in the US, where three-quarters of the company's yoghurts contain less than 23g per six-ounce serving. Some 91% of the yoghurts Danone markets to children in the US have seen sugar reduced to that level. The company plans to provide an update on its work, drawn up with the Partnership for a Healthier America, next month.
Sales-wise in the US, Faber emphasised Danone saw its fresh dairy sales grow more than 5% in the fourth quarter. "We are the only player that has both a co-leading position in Greek and strong leadership in the traditional, non-Greek segment. Our market share has not ever been as high as what it is. This is a very important turning point in the US," he said.
In Europe, where expectations for category growth are lower, Faber said he expects Danone to exit 2016 seeing more positive sales trends for Activia and Actimel. In China, Danone in 2013 decided to halt its independent operations and formed a venture with domestic dairy giant Mengniu. "The Mengniu joint venture we have is growing extremely growing fast. It's already the leader in China with more than EUR1bn of sales. It's profitable and I would expect that to continue," Faber said. There was, however, no mention of Danone's fresh dairy unit in Russia, a significant market for that division and of course a tough place to do business at the moment.
Danone trying to add value to baby food and formula
Turning to Danone's second-largest business by sales – what the company calls "early life nutrition". In 2015, like-for-like sales rose 7.1%, as Danone's European business benefited from exports to China and its operations in Latin America and Africa saw double-digit growth.
Again, Faber set out the "tailwinds" that he says will drive the group, which owns brands like Nutrilon and Aptamil, in the sector – population growth and a rise in the middle class in a number of emerging markets. "Between 2010 and 2020, the absolute number of middle-class people in the world is actually going to grow significantly faster than in the previous ten years. We are right in the middle of that," Faber said.
Central to Danone's strategy in early life nutrition will be moving away from what Faber called the "general use of breast milk substitute" to formula targeting "specific needs", including helping digestion and producing products for babies with allergies. "There is clearly and an acceleration for tailored nutrition for babies," Faber says.
Emerging markets will be a crucial driver for Danone's early life nutrition division but Faber also set out why he believes infant formula can be an important alternative for mums in these countries. Infant formula and the developing world can be an emotive topic but Faber insisted the product can play a role in improving the health of newborns. "A number of babies do not access specific food and they are fed with general food – it can be rice water or cow's milk. In no way can this be fit for a baby's long-term growth. Driving the conversion from general food to specific baby food – through breast feeding or breast milk substitute – is a big agenda for everyone who's concerned with the health of these babies."
China is an important market for this part of Danone's business, Faber insisted, despite what he called "the new normal" for the country's economic growth and its ageing population. Danone has two strands to its formula business in China – the domestic Dumex unit and its international brands. In December, Danone concluded a deal to sell the Dumex business in China to local group Yashili International Holdings, the infant formula business majority-owned by Chinese dairy giant Mengniu but in which the French group also holds a 25% stake. "What we're building with Yashili and Dumex is an important platform to create one of the three, four big champions domestically," Faber told the CAGE conference.
Danone also exports international brands into China. It recently stopped selling the Karicare brand in China in order, the company said, to focus on its Aptamil and Nutrilon brand in the country. It is understood sales of Karicare in China were minor. Faber insisted "international brands are there to stay in China – for a long time". However, he said there was intense competition in China's infant formula market and believed there would be a shake-out in the market. "There is severe competition between Chinese brands and there has been some deflation here, just using the fact the price of milk in China has been dropping very fast," Faber said. "The smaller competitors – I'm talking about 2,000 brands really and probably in China there shouldn't be more than 50 – have been competing on price just as a matter of survival and giving it a try for another year."
Reflecting on Faber's presentation, Pablo Zuanic, a US-based analyst for brokers Susquehanna, said: "The more we learn about their China business, the more we think a deal with Mead Johnson makes sense." Danone keeps being linked with the US infant formula group, most recently last month when a financial blog said the Enfamil maker was in contact with Lazard after Nestle and Danone had lodged interest in the company. On the back of that speculation Zuanic had issued a note to explain why a deal between Danone and Mead Johnson made sense, pointing to the share losses the companies had endured in China in recent years and Nestle's success in the country since it acquired Pfizer's infant nutrition business in 2012.
At the time of the blog's claims, Danone made no comment. In an interview last week with The Financial Times, in response to a question about the speculation, Faber said: "You are badly informed. We don't need to go for a major acquisition to do what we want to do."
Back at CAGE, Faber conceded Danone's infant formula sales in Europe continued to be affected by peaks in demand in China for imported formula. "The traders' activity that ship our product that we sell here at Tesco and Sainsbury's to China are creating issues in our supply chain. They are draining the supply chain and creating out-of-stock situations for what are the best-selling and the preferred brands of UK, Dutch and German mums. It could be because of a Chinese New Year or an 11/11 in China, or any kind of event. This is a problem, this is even a profitability problem."
MainFirst analyst Alain Oberhuber, who covers Danone's stock, met the company's management at CAGE and, surveying the company's total early life nutrition business, said he expects growth to be slower in the first quarter in 2016 due to stiff comparisons with last year. However, Oberhuber expects that side of the business to "accelerate" as Danone moves into its second quarter.
Into Africa
Around a year ago, amid another flurry of speculation linking Danone to Mead Johnson, there were some who called for Faber to not pursue its US peer but instead look at smaller deals, including in markets like Africa.
At the start of 2015, Danone set up a specific divsion to target Africa, putting its CFO in charge of the business. Danone already had a sizeable presence in parts of the continent but it has stepped up its investment. Alongside the publication of its 2015 financial results in February, Danone revealed it had made two investments in Africa.
At CAGE, Faber called Africa a "fantastic continent of the future". He said Danone already generated EUR1.3bn (US$1.48bn) in consolidated sales, plus contributions from minority stakes. The company, he said, was on the look-out for more deals. "This [level of sales] is poised to grow over the long term and probably faster than GDP – and we will look to further acquisition and partnership opportunities to continue our strengthen our positions in our categories," he said.
Danone's inorganic growth in Africa will include more work on shelf-stable dairy and on developing products that tap into local tastes, Faber said. "Long-shelf life is part of the game in Africa," he said. "Africa will be a great lab for us on long-shelf life products, like Bangladesh and India have been so far. It will be the same for vegetable proteins and cereals. There are local cereals that we know how to ferment in Africa, with the objective of rooting our alimentation stories, recipes and brands into the agricultural and cultural background of Africa.
"It's very important that we know how to transform local raw materials as opposed to using milk powder, which would be imported. This is therefore a strategic topic for us and will be connected to long-shelf life. Expect in the next three, five years, more innovation in long-shelf life and in hybrid milk and cereal products emerging from our African businesses."