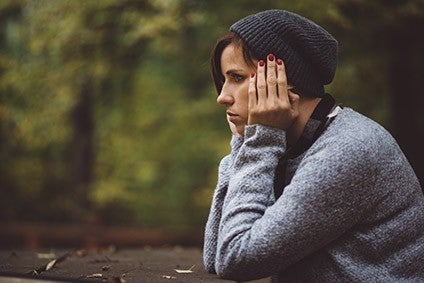 This year sees the last of the Millennial cohort reach adulthood. The world over they punch above their weight in terms of their influence and the interest they receive from brands. However, the economic prospects for the generation differ widely between mature and emerging markets, Ben Cooper writes.
Such is the attention lavished on Millennials by marketers it is very easy to assume they are a blessed generation, enjoying many advantages in comparison with their parents and grandparents. However, there are plenty of reasons for challenging that assumption.
Beneficiaries of technological advancement, as are the previous two generations, Millennials have not yet experienced the same improvements in personal wealth that Gen X and Baby Boomers enjoyed. While the picture is markedly different in emerging markets, in the developed world they probably never will.
Meanwhile, Millennials are paying their dues for any rewards received. They have been vital pathfinders for all in the usage and application of digital technology, while their more-questioning attitudes towards the environmental and social costs of consumption have been a key driver of conscious consumerism, not to mention the greater urgency being shown towards sustainability by companies and governments alike.
In many developed countries Millennials feel anything but financially empowered.
As a collective force, the Millennial generation is now coming into its economic prime. Those in many developed countries, however, feel anything but financially empowered.
Looking back in anger
Last month, UK think tank the Resolution Foundation put forward the idea of a "citizen's inheritance" to boost the prospects of the younger generations. This would take the form of a GBP10,000 (US$13,260) payment all 25-year-olds could claim, to be used to help fund a deposit on buying a property or to start a new business.
While the foundation's idea received a lukewarm reception, the chief problem it sought to address is a widely-felt concern. For decades, property prices have increased faster than incomes, making it increasingly difficult – if not impossible – for young adults to buy a home. The problem is particularly acute in London and the south of England, but this feature of Millennial life is evident across the UK and elsewhere.
According to the final report of the Resolution Foundation's Intergenerational Commission, adults in the UK aged between 18 and 36 are now spending over a third of their post-tax income on rent or about 12% on mortgages. This compares to the 5% to 10% their counterparts would have spent in the 1960s and 1970s.
Meanwhile, disposable incomes of adults aged 30 are no higher in the UK than the previous generation, in spite of the economy growing by 14% over the last 15 years. The contrast with the Baby Boomer generation, born between 1946 and 1964, is even greater. On average, the incomes of Baby Boomers by the age of 30 were one third higher than the generation that preceded them. Millennials are half as likely to own their own home by the age of 30 as Baby Boomers were, the report states.
Figures released by the UK's Office for National Statistics in April revealed 60- to 62-year-olds had 17 times the property wealth of 30- to 32-year-olds, the gap rising from a difference of six times over the past decade.
Rising inter-generational wealth inequality is by no means restricted to the UK. It can be seen in the US and Canada, as well as in other European countries, such as Italy, Spain and Greece, where far higher unemployment rates mean income disparity with previous generations is even higher. Older Millennials were also generally considered to have been disproportionately affected by the Great Recession.
Opinion research often shows that Millennials feel the disparity between their financial situation and that of previous generations very acutely. A survey by Canadian market researcher Abacus Data of 2,000 Canadians aged between 18 and 37, published in April, found that 40% believe their generation is mostly or much worse off compared to their parents, while 54% believe the economic system in Canada benefits other generations over theirs.
In short, Millennials believe they have been dealt a bad hand. That this generation is often characterised as tending towards a pessimistic view of the future is in many ways hardly surprising.
The Millennial generation comes of age
However pessimistic they may be, Millennials are also considered to be a hugely influential generation, notably as the first generation of 'digital natives'. This is a significant moment in terms of the Millennial influence on the world. If one takes the widely-used definition of Millennials as those born between 1980 and 2000, this year will see the last of this cohort turn 18.
This landmark is not so much about the youngest Millennials reaching adulthood, but about the generation as a whole being in a period of the human lifespan when people are most economically active. Already influential beyond their economic status, Millennials will become the most economically-powerful consumer constituency and remain so for the medium term.
There are now around 1.8bn Millennials worldwide, around a quarter of the world's population. By 2020, Millennials will account for 35% of the global workforce, by which time World Data Lab forecasts their global aggregate income will have overtaken Gen X as the highest-earning age bracket.
However, it is the geographical distribution within that figure that is even more striking. Around 86% of the world's Millennials live in emerging and developing countries. China's Millennial population is larger than the total population of the US.
According to World Data Lab income and demographic modelling data, by 2035 aggregate Millennium income in China will have overtaken total Millennial income in the US, while Millennial aggregate income in Pakistan will be higher than that of their peers in Spain and Italy combined. Millennial aggregate income will more than double in India between 2020 and 2035, with strong growth also forecast for Bangladesh, Indonesia, the Philippines and Thailand.
When looking at the scale of the Millennial generation and their economic outlook in emerging markets, it is easy to see why they remain such a predominant focus for brand marketers.
The Millennial mindset in emerging and developing countries appears markedly different from that in developed countries
Moreover, the Millennial mindset in emerging and developing countries appears markedly different from that in developed countries. The sixth annual Deloitte Millennial Survey, published in January, found that 71% of Millennials in emerging markets generally expect to be financially better off than their parents, while 62% expect to be happier. In mature markets, only 36% of Millennials predict they will be financially better off than their parents while just 31% expect to be happier. The US is the only developed market where a majority of Millennials say they expect to be wealthier than their parents.
The Deloitte poll reveals that in only 11 of the 30 countries covered does a majority of Millennials expect to be happier than their parents. However, it would be wrong to view this solely as a reflection of lower personal wealth expectations.
Research has consistently revealed Millennials to be more concerned about societal and environmental issues than previous generations. They are not only more aware of these problems than previous generations, but have been more prepared to respond, in particular by mobilising their power as consumers.
Aside from its defining contribution to the digital revolution, the advent of the Millennial generation has seen a radical change in the way consumers and corporations interact. In this context, the Millennial propensity for being unhappy with the world has been extremely beneficial. Brands know Millennial consumers are more likely to make purchases based on their values and the issues they care about and have reacted.
The Deloitte findings suggest Millennials may be set to give the corporate sector a further reminder of their purchasing power. Only 48% of respondents said they believed companies behave ethically, down from 65% last year and at its lowest level since Deloitte introduced the question in 2014.
And, at a time when CEOs have become more vocal about sustainability than ever before, only 47% of respondents said they believe business leaders are committed to helping society, against 62% last year.
The Millennial generation has already shown its preparedness to use its power as consumers to change the way companies do business. Their capacity to exert such influence is only going to increase.