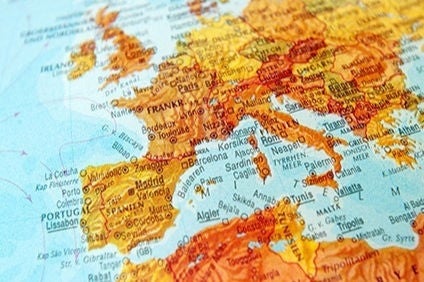 Private label across Europe continues to grow, and is making its presence across the FMCG spectrum. No longer just dominant in the more traditional categories of ready meals and frozen food, there are some interesting developments across other categories in the major European markets. Olly Abotorabi, senior regional insights manager at IRI, looks at the recent performance of the private-label sector.
The revolution continues, as shoppers across Europe's main grocery markets increasingly opt for private label alternatives.
Ten years ago, consumers may have been turning to an own-label product as a way of saving money or getting better value for money; now they just as likely to be a product of choice.
There's evidence of shoppers trust private label more and perceive the products to be of greater quality and relevance.
The picture across Europe's main grocery markets is varied. IRI has looked at private label across six countries. Starting from the west and heading the east, we have studied data in the UK, France, the Netherlands, Germany, Italy and Greece.

While we saw the growth of private label overall across this group of countries in 2017, the UK is leading the way in growing or at least stable year-on-year across each of IRI's defined macro categories – chilled & fresh, ambient, frozen food, non-alcoholic drinks, household, personal care, confectionery, pet food/care, baby and alcoholic drinks.
According to data from Kantar Worldpanel, private label accounted for 52.5% of the UK grocery market in 2017. And, while growth was seen across the board, the UK is the only country in our study that has private label accounting for more than half of FMCG sales.
UK retailers recognise equity within the premium tier of private label and continue to evolve their ranges as a point of attraction in a market where the differential on brand prices varies little. Moreover, savvy range expansion and innovation within growth categories, such as snacking right through to emerging segments, such as ready-to-drink mixes in alcohol, have boosted value share.
The performance of private label was mixed elsewhere. In Germany, Italy and the Netherlands, some categories were in growth and some flat, while others were in decline.
In Germany, chilled & fresh, plus frozen, grew, helped by a rise in dairy prices and product innovation respectively.
Soft drinks suffered due to increased brand premiumisation and innovation, while, in personal care, price pressure and the increased listing of A-brands damaged the share of own label.
Italy and the Netherlands also saw growth in value share in the chilled category due to inflation in dairy.
France on the other hand is losing value share in every category bar one (baby) and Greece in all but two (alcohol and ambient). Aggressive brand price wars have diluted private-label expansion potential in these two markets.
Consumer demand for low-cost products remains in Greece, yet private-label share, which suffered across macro categories during 2015 and 2016, has only lately showed signs of stabilising in 2017. The pressure derives mainly from aggressive brand promotions. Add to that the exit of grocery chain Carrefour / Marinopoulos, making private label harder to buy for shoppers in Greece.
As with brands, product innovation is critical for growth in private label and has been key to it maintaining dominance in macro categories like chilled & fresh and frozen.
However, we're seeing increased levels of new product development, as well as a move towards more premiumisation, also having a positive impact on other categories.
Even the most diverse of categories now has a private-label alternative and consumers are more willing to trade brands for non-branded items. This presents a challenge for brands and their manufacturers as retailers invest more in own label, particularly at the premium end of the market, innovating to meet consumer demand and changing shopper habits.
However, brands are fighting back, with aggressive promotional strategies and price-cutting. As a result we are beginning to see private-label growth slow down.
The battleground continues to evolve and intensify. While innovation seems the most likely port of call for brands to increase their attraction to consumers, proposed consolidation among retailers, such as the potential deal between Asda and Sainsbury's in the UK, could leave some branded suppliers vulnerable.
More broadly in the region, Amazon's increasing footprint and foray into private label brings a growing threat for branded and private-label suppliers, both in terms of quality and a scaleable model offering highly competitive pricing.
Manufacturers will need to manage these challenges, further enhance their adaptability and be clear on their own brand's benefits to consumers.
Source: IRI data sourced from IRI InfoScan MAT p/e Dec 2017 (Italy MAT p/e Feb 2017) for France, Germany, Italy, Greece, the Netherlands and the UK.