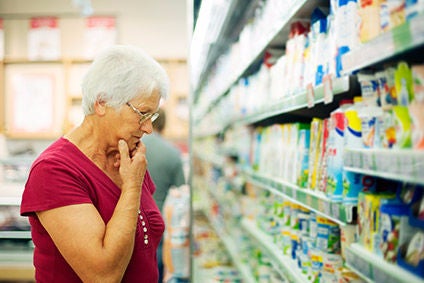 The growth of Australia's grocery market is slowing but there remains opportunities for smaller brands to exploit. Nicholas Hill, senior account manager at IRI, looks at where those pockets are.
The Australian grocery market, after many years of growing at 3-5% per annum, is, in tune with much of the developed world, slowing down. In 2016, the market grew only 1.2% to a total sales value of AUD58.89bn (US$43.98bn).
Almost half that growth is being driven by small food manufacturers, which are growing at three times the rate of the larger suppliers. Why are smaller brands winning in this tough environment?
Two main retailers, Woolworths and Coles, dominate the Australian grocery market but Aldi has been in the market for over a decade and continues to grow quickly. In common with the trading environment in the UK, there has been aggressive price competition in recent years with Coles winning share from Woolworths. However, this price war has created a gap that smaller, niche and often more premium brands can cut through by responding to consumer needs in a way big global brands do not have the ability to do.
Brands are important to shoppers in Australia. Private label is relatively underdeveloped, making up under 15% of grocery packaged goods sales in the country, in contrast to the 30% share it enjoys across Europe and 50% in the UK. Even Aldi offers far more branded products than it normally does in other markets. However, there are signs that will change and the bigger retailers in Australia are experimenting with more targeted private label approaches.
Another factor that is working in the favour of the smaller food suppliers is retailers are seeking to reduce their ranges by 10-15%, moves that are often at the expense of larger manufacturers. Where two relatively similar products are on the shelf, the retailer is likely to take one out and substitute it with either a private-label range that offers the retailer greater margin or with an alternative from a niche provider that offers something with a clearer point of difference. Niche suppliers seem to be faster at responding to consumer trends and so their distinctiveness can stand out to the retailer that wants to keep their range innovative and fresh.
Which consumer trends could smaller brands look to ride in Australia? One trend that has strong momentum is the movement towards more natural and "chemical free" products, particularly organic. A taste for international food and flavour experimentation is a trend we are observing in the Australian market at the moment, with significant growth being achieved by brands as diverse as La Fournee Doree, makers of French brioche and Majan's Bhuja ethnic snacks.
Appealing to the conscientious shopper is an area where smaller producers are excelling, being able to offer products that offer social and environmental benefits. One example of this is Beechworth's honey, which has experienced a growth of 82% over the last year. With a claim that every jar of honey contributes to saving Australia's honeybees, their success shows the willingness of people to pay a premium for brands that are aligned to their personal values. So successful has this product been it has expanded into a new category and launched a range of beauty products.
For now, with relatively little competition from private label, and large global manufacturers unable to respond quickly enough to meet the needs of the Australian market, smaller food brands are in a sweet spot. They are able to offer the sort of tailored product that people are prepared to pay more for and to move swiftly as consumer needs change.
However, their larger rivals are stirring. Bigger food suppliers in some cases are developing their own separate lines, away from the core brand, to appear more local and niche in order benefit from the same positive consumer perceptions as the small brands.