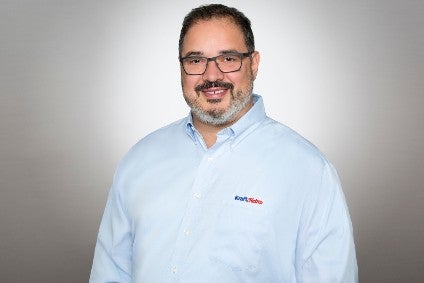 Amid much anticipation, Kraft Heinz chief executive Miguel Patricio delivered his new transformation strategy yesterday (15 September) as he seeks to inject fresh vigour into some of the US giant's ageing brands. He also revealed the disposal of select cheese assets to dairy giant Lactalis. Simon Harvey works through the key takeaways.
Before Kraft Heinz had concluded its four-hour-long presentation outlining a new, and much-anticipated transformation strategy at its annual investor day on Tuesday, the US food major revealed it would have an extra US$3.2bn in its coffers next year to reinvest in the business.
It was not a bad way to kick-start what may amount to a new era at the ketchup and baked beans maker under chief executive Miguel Patricio, who had the consolation of putting his action plan into first gear before Covid-19 and the volatility that has brought to day-to-day trading.
Reinvestment is at the core of the new strategy, which now moves into another gear as Patricio embarks on his second year as CEO at the $25bn revenue business, with fresh long-term organic growth and EBITDA targets in place. And yesterday (15 September) Patricio announced Kraft Heinz would reap $3.2bn from the sale of select cheese assets to French dairy giant Lactalis as he seeks to simplify the Nasdaq-listed company's portfolio and raise new capital for growth.
Described by Patricio as a "great example of agile portfolio management", the disposal is representative of the strategy to be employed. At its heart, Kraft Heinz's transformation plan will centre on the oft-referred legacy brands the company already has but with better execution and a sharper focus on creating consumer solutions through innovation, rather than simply launching products, with some recent efforts too often failing to ignite interest and generate the desired revenues and profits.
At the same time, Patricio recognises the importance of putting resources behind product lines in on-trend categories that fit neatly with consumer needs by "nurturing and growing emerging challenger brands" such as Primal Kitchen and its P3 portable protein packs. However, he notes the company still has "strong and valuable anchor brands" that are ripe for development.
How well do you really know your competitors?
Access the most comprehensive Company Profiles on the market, powered by GlobalData. Save hours of research. Gain competitive edge.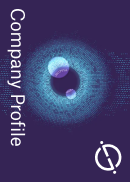 Company Profile – free sample
Thank you!
Your download email will arrive shortly
Not ready to buy yet? Download a free sample
We are confident about the unique quality of our Company Profiles. However, we want you to make the most beneficial decision for your business, so we offer a free sample that you can download by submitting the below form
By GlobalData
The Kraft Heinz chief acknowledged EBITDA margins have dwindled – from 29.4% in 2017 to 24.3% last year – which he put down to "lost operational efficiency", which he's committed to resolve through improving production and capabilities.
Patricio is starting at the very bottom of the tree by creating a new corporate culture for employees and the business in general with more purpose, direction and engagement, and within it a $2bn five-year cost-savings programme to realise improvements and efficiencies in procurement ($1.2bn) and manufacturing ($800m) through 2024. Ultimately, he hopes the strategy will pay off through "consistent" growth in sales, profits and free cash flow across the business, along with a directive to increase the current 10% sales contribution from emerging markets.
To get there, the CEO has created six "consumer-driven" platforms to sharpen Kraft Heinz's focus and investment in its core brands rather than what he calls 55 "fragmented" categories – one percent of which have been in decline in the past three years – as Patricio seeks to achieve his long-term targets organically rather than inorganically.
John Baumgartner, an analyst at Wells Fargo, offers his take: "Kraft Heinz is no longer playing small ball. Instead of trying to eke out share gains across 55 categories, the portfolio is consolidated into six thematic platforms far more capable of leveraging its scale, maximising investments. The $2bn through 2024 does not strike us as aggressive given that the savings enablers have already been adopted, to various degrees, across the industry."
Patricio is aiming for 1-2% growth in organic net sales, 2-3% for adjusted EBITDA, and 4-6% for adjusted earnings per share. And he also laid out third-quarter objectives for sales to increase by mid-single digits, from 7.4% in the previous three months, and high-single digits for EBITDA, which would represent a slowing from the prior print of 12.4% on the assumption the Covid-related demand at retail will tail-off somewhat as the out-of-home sector starts to reopen.
He didn't provide on outlook for 2020 sales yesterday but picked mid-single digit growth for EBITDA. And, with no indications there will be any further asset write-downs to add to the almost $20bn incurred over the past few years, he essentially has a better chance of getting there.
Alexia Howard, an analyst at Sanford Bernstein, says of the targets: "The visual schematic suggests this momentum may not be reached until 2023 and that 2021 is likely to see a contraction in EBITDA following the benefits seen in 2020, due to the pandemic and operational improvements, followed by flattish EBITDA in 2022."
"Unleashing the full power of Kraft Heinz"
A number of buzzwords permeated yesterday's presentation – investment and reinvestment, greater efficiencies, scale and agility, more relevance, and an enhanced consumer focus – each of which will be incorporated into the business philosophy behind the newly-created six platforms: Taste Elevation; Easy Meals Made Better; Real Food Snacking; Fast Fresh Meals; Easy Indulgent Desserts; and Flavourful Hydration.
Patricio says: "Today I feel even more passionate than I did when I took the job last year that we will reach our full potential. What you are going to see is a new and different plan. A plan to unleash the full power of Kraft Heinz."
He continues: "We have a new outlook based on a new formula for success. The new formula relies on two fundamental things. Our scale, where we have leadership, size, high penetration, reliability, and operating efficiency but we have not taken full advantage of this. And, secondly, agility, which we are building. This is about integrating the business. It's about speed, it's about innovation, relevance, efficiency in execution."
The platforms, described as higher growth and margin initiatives, intend to provide clear roles to "guide our resource allocation and investment decisions" as the fragmented brand approach has "limited our scale advantage and slowed us down", Patricio explained. Each platform will employ its own strategies in innovation and renovation, marketing, revenue management and distribution.
The reshaping of the categories into platforms have three objectives. The first is to grow Taste Elevation ($7bn in sales), Easy Meals Made Better ($4.3bn) and Real Food Snacking ($2.2bn) globally from the combined 50% in group organic sales reported in 2019, with Kraft Heinz believing Brazil, China and Russia offer key opportunities.
Secondly, Kraft Heinz wants to "energise" the Fast Fresh Meals ($5.9bn) category in the US and Canada and Easy Meals Made Better internationally from about the current 30% contribution, but with a particular focus on the US and the UK.
And, thirdly, to "stabilise" the Easy Indulgent Desserts ($0.9bn) and Flavourful Hydration ($1.5bn) categories in the US and Canada from around 20% of group-wide sales.
Innovation behind Kraft Heinz's core brands will be a key driver of the strategy to foster growth going forward, an area in which Patricio says the company lags its competitors in terms of time to market and success rates. Product development will take the form of adapting those existing brands in accordance with consumer relevance and needs, whether it be new flavours or varieties, bigger portions or health considerations such as gluten-free. And he plans to "create a new paradigm for impulse snacking".
While the foodservice business, which accounts for 15% of Kraft Heinz's group sales, is in the doldrums, the company has come to recognise the sector should be the source of insight for potential innovation because it's where consumers try out new products.
But conversely, Patricio says around 1,100 SKUs have been eliminated from the portfolio under his tenure to simplify the line-up, with the cheese asset sales to Lactalis the latest endeavour.
On the disposal, Howard at Sanford Bernstein said: "The sale to Lactalis is a big deal since the natural cheese business had in our opinion become the Achilles heel of the company with retailers due to its lack of differentiation from private-label products. It seems a bit of a complex way to divide it all up, but it's mostly gone, while keeping the Philadelphia cream cheese and Kraft Singles brands."
"We are making decisions to win big"
Outside of the US and Canada, Kraft Heinz is quite rightly going after more opportunities in both the retail and foodservice channels in emerging markets, particularly in China, Brazil and Russia in Taste Elevation – Heinz ketchup, HP Sauce and Master soy sauce to name a few – and Easy Meals Made Better (macaroni cheese and baked beans for example).
Rafael Oliveira, the president of the company's international division, which notched up sales last year of $5.4bn and EBITDA of $1bn, noted the potential, with developing markets only contributing 40% to Kraft Heinz's group sales, compared to 60% for the more established countries.
Kraft Heinz estimates the market for its "Taste Elevation" products in China to be around $17bn, compared to $3bn for Russia and $4bn in Brazil, both similar in size to the UK and Germany at $4bn each, according to the presentation slides.
Taste Elevation (around 55% of the international division's 2019 sales) "has enormous headroom for growth..and we are aggressively going after it", Oliveira says. "Taste Elevation will be our growth engine."
More work needs to be done on Easy Meals Made Better – Heinz baked beans and soups among others – which only contributed around 20% of the division's sales last year and a segment that contracted 2.4%.
The potential for Kraft Heinz in China, Brazil and Russia was evident in its outlook painted for those countries, all of which are envisaged as generating double-digit growth in both organic net sales and adjusted EBITDA. In comparison, the UK is seen as a low single-digit market for sales and a mid-single digit print in profits.
Outside of specific food categories and geographies, Kraft Heinz also plans to ramp up spending on marketing and capital investment, and to reduce its working capital needs. And, to accelerate advances in e-commerce, where the company's top ten brands account for 67% of sales.
The business will seek to "capture efficiencies without sacrificing growth" by way of "focused investments to accelerate growth and enhance the long-term market position", the company says.
Capex amounted to 3.1% of group net sales last year, and that is envisaged to increase to an average of 3.8% from next year through 2023, but dip to about 3.5% in 2024 and beyond.
Expenditure on marketing and advertising is expected to rise 30% by 2024 from last year's $1.1bn, with a priority designated to "high-performing, existing brands" as part of the new "agile portfolio management" Patricio alluded to with the cheese sales to Lactalis.
As a percentage of 2019 net sales, working capital amounted to 2.8%, and that will be decreased to 1.8% over the course of the five-year transformation plan through SKU rationalisation and increased efficiencies through the supply chain and manufacturing.
And Kraft Heinz hopes to deliver $350-400m in productivity gains this year, and build that out to $1.6bn in "gross operating efficiencies" from 2021 to 2024.
Patricio outlined the stages of the transformation programme he hopes to achieve, starting with what he terms as a "reset and turnaround" in 2020, followed by the "new platform execution" next year. And, beyond, 2022 is described as a "transition to growth", which he expects to accelerate from 2023 onwards, putting Kraft Heinz "on track to deliver its underlying long-term [growth] algorithm of 2-3% per annum, despite Covid-19".
Sanford Bernstein's Howard says the new strategy seems "like a well-thought through way to focus resource allocation and manage expectations, although key uncertainties like the retailer and consumer landscape post-Covid will persist for some time."
Coronavirus aside, signs are emerging Patricio is on-track. And, while solid evidence of a turnaround will take time as the five-year strategy progresses, there's already an air of anticipation among the investment community and a subtle hint of confidence the CEO will come true on his objectives.
Wrapping up the presentation, Patricio says: "Kraft Heinz has played defence for too long and we are now moving to offense. We are leading instead of following. And we are making decisions to win big, not just to make small plays. This plan puts the future in our hands."