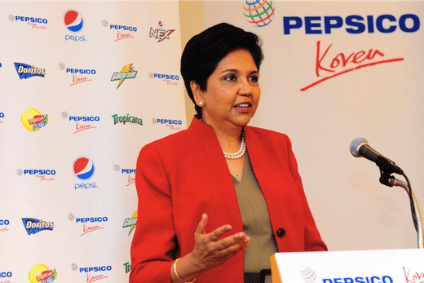 Indra Nooyi is to step down as PepsiCo CEO in October after more than a decade at the helm of the US food and beverage giant. just-food looks at the stand-out moments and manoeuvres under Nooyi at the Quaker, Lay's and Pepsi maker.
October 2006 – Nooyi takes the hot seat
Nooyi, just short of her 51st birthday, formally takes the reins at PepsiCo, moving up from her dual role of president and CFO to succeed Steve Reinemund as chief executive, an appointment first announced two months earlier.
"She not only co-authored our vision and drafted our strategic blueprint, she has a sharp talent for turning insightful ideas and plans into realities and for developing and replenishing our talent base," Reinemund said when announcing the handover.
From just-food's Opinion Pages, September 2016: New PepsiCo CEO right woman for the job
November 2006 – the first acquisition under Nooyi
How well do you
really

know your competitors?

Access the most comprehensive Company Profiles on the market, powered by GlobalData. Save hours of research. Gain competitive edge.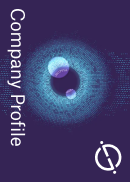 Company Profile – free sample
Thank you!
Your download email will arrive shortly
Not ready to buy yet? Download a free sample
We are confident about the unique quality of our Company Profiles. However, we want you to make the most beneficial decision for your business, so we offer a free sample that you can download by submitting the below form
By GlobalData
PepsiCo's first piece of M&A under its new CEO comes in the drinks industry, with the purchase of self-styled US super-premium juice producer Naked Juice Co. from US private-equity group North Castle Partners.
Autumn 2007 – deals across food and drinks
Six months later and PepsiCo made another purchase. Together with bottler PepsiAmericas, it acquired 80% of Ukrainian juice company Sandora. Several months later, the pair purchased the remaining 20%.
In the same year, PepsiCo snapped up Brazilian snack firm Comercio de Doces Lucky for an undisclosed sum. Brands included Torcida and Fofura and assets included two manufacturing plants near Sao Paulo.
Spring 2008 – trio of drinks transactions
A hat-trick of deals in beverages during the spring of 2008. In March, PepsiCo teams up with Pepsi Bottling Group, through their Russian joint-venture PR Beverages, to purchase Sobol-Aqua in Russia for an undisclosed sum.
That same month, PR Beverages acquires a majority stake in Russia's leading branded juice company, JSC Lebedyansky. The company pays $1.4bn for a stake of over 75% in the Russian juice company, excluding the company's baby food and mineral water business.
In May, PepsiCo snaps up the vitamin water brand V Water in the UK and extended its distribution deal with UK-based Britvic to manufacture, sell and distribute the brand. Financial details of the deal were not disclosed.
April 2009 – major bottling move in US and snacks acquisition further south
April 2009 is the start of PepsiCo's move to acquire the outstanding shares in The Pepsi Bottling Group (PBG) and PepsiAmericas. PepsiCo already owns 33% of the outstanding shares of PBG and 43% of the outstanding shares of PAS. The transaction completed in February 2010 in a US$7.8bn deal.
The same month, PepsiCo acquires Peruvian snack business Karinto in a bid to help it to "transform" its portfolio to include a wide range of products.
December 2009 – PepsiCo Middle Eastern JV makes move in Egypt
PepsiCo rounds off 2009 with the purchase of Egypt's International Company for Agro-Industrial Projects (Beyti) through International Dairy and Juice Limited (IDJ), the US group's joint venture with Saudi food major Almarai, for an undisclosed sum.
October 2010 – forms "global nutrition group"
Amid waning demand for high-sugar fizzy drinks and salty snacks, particularly in developed markets, PepsiCo announces plans to set up a business unit focusing squarely on nutrition and targeting sectors. "The creation of this global nutrition group is part of our long-term strategy to grow our nutrition businesses from about $10bn in revenues today to $30bn by 2020," Nooyi says.
From just-food's Opinion Pages, October 2010: The potential – and perils – of PepsiCo's health kick
December 2010 – major piece of M&A in Russia
The first major M&A deal of Nooyi's tenure, with PepsiCo striking a deal to buy a 66% stake in Russian dairy, baby food and juice manufacturer Wimm-Bill-Dann for US$3.8bn, a move the US group would make it the "largest food-and-beverage business" in the country.
From just-food's Analysis Pages, December 2010: PepsiCo ready to milk dairy with Wimm-Bill-Dann buy
Summer 2011 – signs of slow progress on health drive
PepsiCo's business in the UK and Ireland publishes an update against a list of 27 commitments unveiled in 2010 when the company set out its 2020 target for sales from healthier products.
The report says PepsiCo has achieved or was on track to achieve some targets in its drive to make its product range healthier but has made no progress or was off the pace on others.
Richard Evans, the then president of PepsiCo's UK business, said: "We have not met all of our short-term targets and in the spirit of openness have chosen to be transparent about the setbacks, the challenges we have faced and how we propose to address them."
From just-food's Analysis Pages, July 2011: Sustainability Watch – PepsiCo finds health drive hard going
Autumn 2011 – might PepsiCo split in two?
In November that year, activist investor Nelson Peltz, through Trian Fund Management, buys $146m of PepsiCo shares, fuelling speculation the US food and drink giant may look at splitting its snacks and drinks divisions.
"Our view has been that PepsiCo is being ineffectively managed, undermining the opportunity for investors to participate in intrinsic value," Stifel Nicolaus analysts Mark Swartzberg and Aashiv Shah write on 15 November.
A bloc of PepsiCo directors are said to want to examine a possible business split – while Nooyi, who is said to be opposed to the move, is reportedly working on two major acquisitions.
From just-food's Opinion Pages, November 2011: Nooyi has PepsiCo on the right track
September & November 2011 – two snacks sorties in LatAm
Within two months, PepsiCo announces two acquisitions in Latin America.
In September, the group snapped up Argentine cookie and cracker producer Dilexis, a deal followed two months later by a move for Brazilian biscuit manufacturer Mabel.
November 2011 – PepsiCo sells bottling operations in China
PepsiCo offloads its bottling operations in China to Tingyi (Cayman Islands) Holding Corp. in exchange for a stake in the noodle and soft drinks maker's business.
The US group operates its China beverage business through 24 company-owned and joint venture bottling operations. Under the deal, Tingyi's beverage subsidiary, Tingyi-Asahi Beverages Holding Co Ltd (TAB), will become PepsiCo's franchise bottler in China. TAB's products include ready-to-drink tea, bottled water and juice beverages.
February 2012 – PepsiCo forms US dairy venture with German group Muller
The Wimm-Bill-Dann acquisition had given PepsiCo a presence in dairy in Russia and a batch of former Soviet states and, in early 2012, the company sought to bring that experience home with a tie-up in the buoyant US yogurt sector.
PepsiCo and Unternehmensgruppe Theo Müller set out plans to open a yogurt plant in New York state. The factory opens in June 2013.
Spring 2013 – more speculation, with Peltz building positions in PepsiCo and Mondelez
In the meantime, UK newspaper The Daily Telegraph reports in March Peltz has gone on a US$2bn buying spree, building up stakes in PepsiCo and snacks giant Mondelez International. Peltz confirms his shareholdings a month later and PepsiCo says it has held talks with Trian "to discuss and consider their ideas and initiatives as part of our ongoing evaluation of all opportunities to drive long term growth and shareholder value".
From just-food's Opinion Pages, March 2013: The logic behind a PepsiCo/Mondelez tie-up
May 2013 – Three years to save carbonated soft drinks, warns Nooyi
The PepsiCo boss tells an analyst conference makers of carbonated soft drinks may have just three years to win back US consumers before they abandon the category.
Nooyi says the industry has a "once in a lifetime opportunity" to bring back "lapsed" CSD consumers. She adds PepsiCo is working on sweetener and flavour innovations that can "address the barriers to consumption".
"We believe that if you let this go on too long, then in another three or five years the consumer will walk away from CSDs," Nooyi says. "The new consumer has too many choices that they're playing around with, but I think there is a once in a lifetime opportunity to bring the consumer back to CSD
July 2013 – Peltz goes public with blueprint for PepsiCo
Trian announces PepsiCo should merge with Mondelez and spin off its beverages business. "While it has a leading portfolio of 22 billion-dollar brands, PepsiCo has underperformed its peers as it grapples with the differing needs of its fast-growth (snacks) and slow-growth (beverages) businesses and the resulting inherent conflict in allocating its resources," the fund argues.
Peltz says the best way to maximise value at PepsiCo would be to merge with Mondelez, creating a leading global snacks company with one of the most valuable brand portfolios in the world.
"PepsiCo could then use this merger as a catalyst to spin off its beverages business," he said. "This approach would create substantial cost and revenue synergies and the opportunity for margin and capital structure efficiencies."
PepsiCo rebuffed the call, with Nooyi urging the market to "look beyond the noise", arguing: "PepsiCo is an extremely well-architected portfolio geographically. From a product perspective, we are hitting our stride. Every part of the business is functioning well and we do not need large scale M&A to deliver on our financial goals."
From just-food Opinion Pages, July 2013: Wheels within wheels – PepsiCo, Mondelez and Peltz
January 2014 – Peltz ends call for Mondelez merger but still wants PepsiCo split
Trian tells just-food said the US billionaire is no longer pushing for "Plan A" – a merger – but would focus instead on "Plan B", for PepsiCo to split in two.
Earlier in January, Nooyi tells CNBC PepsiCo's snacks and drinks business "are better together, not just in the United States, but around the world."
A month later, the PepsiCo board publicly backs Nooyi and once again rejects calls from Trian to split into two companies.
Summer 2014 – Peltz continuing to press for split
Not letting go, the US billionaire investor continues his quest to get PepsiCo to split in two and reportedly suggests a proxy battle with the company could be on the horizon.
January 2015 – PepsiCo names Peltz appointee Bill Johnson to board
PepsiCo hands a board seat to former Heinz CEO Bill Johnson, who is also an advisor to Peltz. Nooyi insists PepsiCo has had "constructive discussions" with Trian for nearly two years. "They have provided valuable input to many aspects of our business, and the recommendation of Bill as an independent director to the board. We respect Bill's strong track record of shareholder value creation at Heinz. Bill's extensive consumer packaged goods experience will be an important addition to our board."
December 2015 – PepsiCo and Muller end US yoghurt venture
Muller Quaker Dairy, the US yoghurt joint venture between PepsiCo and Muller, comes to an end, with the factory sold to giant US dairy co-op Dairy Farmers of America.
just-food Opinion Pages, December 2015: Muller Quaker Dairy did not stand out in US yoghurt crowd
February 2016 – Nooyi: "We are struggling to find right M&A targets"
The PepsiCo chief tells the Consumer Analyst Group of New York investment conference the company is looking to acquire businesses but is finding it difficult to find the right companies to buy.
"One of the things we don't shy away from is investments that can grow this business meaningfully in a value-creating way over the long term. We have the management bandwidth, we have the capabilities, we have the talent. We can do it. What we are struggling with is finding the right opportunities out there," Nooyi says.
October 2016 – PepsiCo sets 2025 nutrition, sustainability targets
The Walkers owner outlines a series of targets on selling healthier food and drinks and on trying to make its business more sustainable in areas including sourcing, water and waste.
November 2016 – another acquisition in drinks
PepsiCo buys US probiotic and kombucha drinks producer KeVita – in which it already owned a minority stake – for an undisclosed sum.
The company declines to comment on how much it paid to take full control of KeVita but Fortune reports it has agreed to pay around $200m.
May 2018 – PepsiCo strikes deal to buy US firm Bare Snacks
PepsiCo agrees a deal to acquire US firm Bare Snacks for an undisclosed sum. CNBC, citing a source, says PepsiCo had paid less than US$200m for the company.