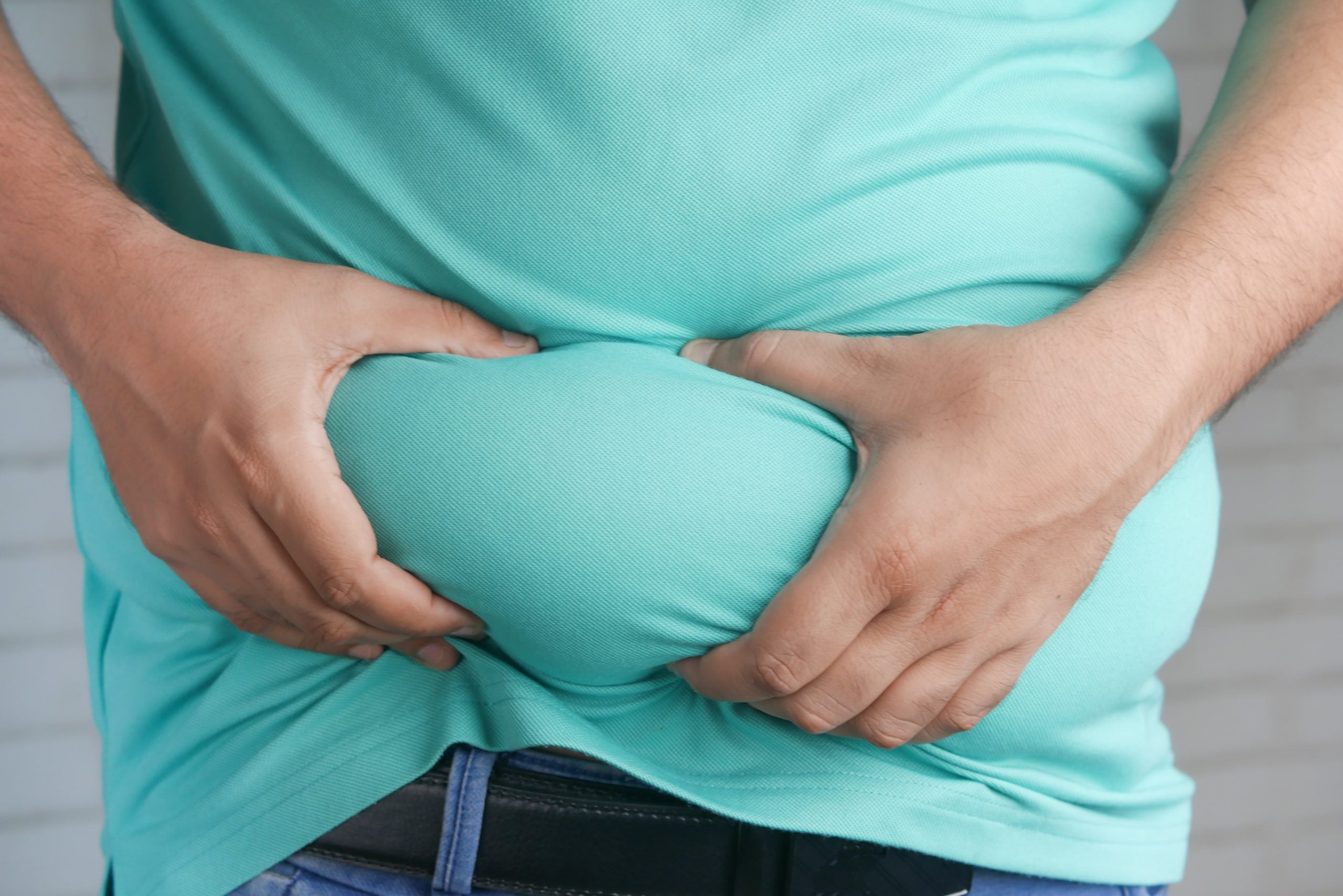 The increasing use of weight loss drugs is making investors in packaged food companies nervous but are they overreacting?
What are GLP-1 drugs?
Glucagon-like peptide 1 (GLP-1) refers to a group of anti-obesity drugs that are typically injected – although pill-based medicines are increasingly coming to market.
The discovery leading to the development of GLP-1 drugs originated when
scientists began to investigate the venom of the gila monster. They found it included a hormone called exendin-4 which changed how cells metabolised sugar.
Once GLP-1 hormones are released into the bloodstream, they regulate the feeling of being full through the nervous system and delay the time it takes for food to leave the stomach, which also contributes to a feeling of being sated.
GLP-1 solutions, thus associated with appetite suppression, were first approved to treat Type-2 diabetes in the US more than 15 years ago and for the treatment of obesity around eight years ago. But their real impact has been more recent.
Leading brands include Danish pharmaceutical company Novo Nordisk's Ozempic and Negovy. Ozempic was first approved by the US Food and Drug Administration for the treatment of Type-2 diabetes at the end of 2017.
How well do you
really

know your competitors?

Access the most comprehensive Company Profiles on the market, powered by GlobalData. Save hours of research. Gain competitive edge.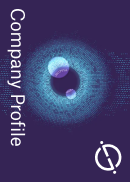 Company Profile – free sample
Thank you!
Your download email will arrive shortly
Not ready to buy yet? Download a free sample
We are confident about the unique quality of our Company Profiles. However, we want you to make the most beneficial decision for your business, so we offer a free sample that you can download by submitting the below form
By GlobalData
Do these medications work?
Seemingly very effectively. Research from US investment bank Morgan Stanley points to a 20-30% reduction in calorie intake among anti-obesity medication patients and a notable shift in eating behaviour.
Some reports cite clinical trials that suggest these medications led to substantial weight loss, averaging 21% of participants' body weights.
Drugs in the clinical trial pipeline have shown initial data that suggests a weight-lowering profile that is comparable to bariatric surgery (high 20% weight loss).
How widely are GLP-1 drugs used?
About nine million US citizens were taking a GLP-1 drug as of the end of 2022, Trilliant Health analysis found.
Analyst AllianceBernstein's "aggressive case" estimate of GLP-1 usage in the US is around 10m obese people by 2025 or approximately 4% of the adult population.
Recent Morgan Stanley research estimated that for 2023, based on volume trends year-to-date, there will be 50m GLP-1 prescriptions in the US for drugs approved under a Type-2 diabetes indication. This excludes Wegovy as it has an obesity rather than diabetes label.
On the long-term outlook, Morgan Stanley projects the global obesity market to reach $77bn in 2030, split $51bn US and $26bn non-US.
"We generally project 24 million patients will be treated with anti-obesity drugs by 2035," it said.
Morgan Stanley believes oral medications will be a key factor in the market's growth and capture 25% of the obesity market by 2035.
Things are a bit slower outside the US.
Wegovy was launched in Denmark in December 2022, in Norway in January this year and in Germany in July.
In the UK, Novo Nordisk announced in September a limited supply of Wegovy would become available to people in specialist NHS weight management services or privately through a registered healthcare professional.
In June, the UK's Department of Health announced a two-year pilot to tackle obesity which will explore how Wegovy can be prescribed outside of these services, which are largely hospital-based.
Saxenda and Orlistat are also licensed and approved for weight loss in the UK.
Why should the packaged food industry be concerned?
Because of the threat of a reduction in sales, to put it bluntly.
The risks are from the drugs themselves suppressing appetite and then, having lost weight as a result, those taking it reverting to a healthier lifestyle in terms of calories consumed and the type of food they eat.
Companies with a portfolio based on products containing high levels of saturated fat, sugar or salt are most at risk.
A Morgan Stanley patient survey pointed to notable reductions in food consumption across the board, but the impact on snacks and confectionery is particularly pronounced.
"The highest share of respondents report eating fewer snacks, baked goods, and salty snacks, but aside from being the most common foods cut back on, consumers report the most significant declines in how much candy, carbonated/sugary drinks and alcohol they consume. Specifically, a net 66% of respondents said they consume less confectionery," it said.
What are the food companies saying about GLP-1 drugs?
Alarm bells rang recently – and consumer-staple manufacturers' share prices fell – when John Furner, CEO of US grocery giant Walmart told news agency Bloomberg that it had seen an impact, albeit a slight one, as a result of GLP-1.
"We definitely do see a slight change compared to the total population. We do see a slight pullback in overall basket, just less units, slightly less calories," he said.
Food manufacturers, too, have responded to questions from analysts about the likely impact of weight loss drugs on their sales.
Speaking earlier this month, PepsiCo CEO Ramon Laguarta said there are "a lot of question marks" about how widely the drugs could be used and their potential impact on consumption.
But he described the impact of the appetite-suppressing drugs as "negligible" to the US-based Walkers and Lay's crisp brands owner's business.
He said: "Overall, if you take global consumption, there are obviously a lot of question marks with regards to the obesity drugs when it comes to medical testing or scalability of the usage of this or what is the impact really on consumer choices. So, a lot of question marks."
Laguarta said PepsiCo has a "sound strategy" for "portfolio transformation" if trends change.
Conagra Brands CEO Sean Connolly took a similar line when the US packaged food company reported its first-quarter results recently.
"This is the kind of stuff that will happen over five, ten, 15 years, not over the next six months," he said.
But Connolly told investors his company's scientists are looking at the data and it could offer smaller portions in the coming years if that's the way preferences evolve.
What do market watchers and analysts think?
Generally, that there is an issue here that needs close monitoring by processed food companies but that there is no need to press the panic button yet.
Ivan Holman at Alliance Bernstein said: "My observation from an investor sentiment perspective is that many we speak with believe the embedded Ozempic-mania to be overdone but have adjusted exposure as the market can remain irrational for extended periods of time."
There's no doubt that the widespread use of GLP-1 drugs would have a dramatic impact on the food industry"

Jack Bobo, director at the Food Systems Institute at Nottingham University
However, Jack Bobo, director at the Food Systems Institute at Nottingham University in the UK, believes there are real reasons for food manufacturers to pay close attention to what is happening.
"There's no doubt that the widespread use of GLP-1 drugs would have a dramatic impact on the food industry," he said.
He added: "The most straightforward impact is through reduced consumption. Studies have shown that use of these drugs will lead to an overall reduction in food intake. This means that overall food sales should decline.
"Studies have also shown that consumers do not simply reduce consumption, but change the basket of foods they consume. While much of the discussion has been about the reduced intake of snack foods, studies have also shown changes in protein consumption patterns."
Bobo added: "While overall animal protein consumption has been flat, there is a tendency to reduce beef consumption and increase poultry consumption. As a result, the animal protein market could also be disrupted. It is unclear if these changes will benefit or hurt the alternative protein market, but that is another area to watch closely.
"Companies should be re-evaluating their product pipelines in anticipation of the widespread availability and adoption of these drugs. Food companies would need to adapt to shifting consumer preferences for healthier options. This might involve reformulating existing products, introducing new healthier options and re-evaluating marketing strategies."
Clive Black, a director at UK investment company Shore Capital, also thinks food companies need to be alert to the ramifications of the widespread use of weight loss drugs.
"We are in the foothills of GLP-1 but food companies should be re-evaluating their product pipelines in anticipation of the widespread availability and adoption of these drugs," he said.
"There should be an absolute awareness of its potential impact, especially from companies that are most vulnerable to a structural change in diet.
"It's a radical intervention. It will be interesting to see if it will encourage change in dietary behaviour.
"Mid-America waistlines are based on a frightening consumption rate of snacks, confectionery, soft drinks, burgers etc – everything that tastes fantastic but kills you. Big companies are behind those products.
"There are real danger signs here for processed foods.
"If I was a CPG company, I would want to understand as much about where this is going as possible if it leads to a reduction in what we eat and certain types of foodstuffs."
Is it all bad news? Or do GLP-1 drugs create market opportunities for packaged food manufacturers?
They do. Some companies may be lucky enough to have a relatively healthy food portfolio already while others are looking at re-shaping their offering accordingly.
On the day of writing (19 October), Nestlé, the world's largest food company, revealed it had begun work on "companion products" for weight loss drugs.
The KitKat maker's CEO Mark Schneider said the company had not seen any impact from such drugs on sales so far but was reported by news agency Reuters as saying: "We're working already on a wide range of products that could serve as companion products."
He noted that some products can help with the "loss of lean muscle mass" and "rapid regain of weight".
But Schneider said that while the company is "watching this carefully" he is confident that "the largest parts of our portfolio will not be affected" by the drugs.
As suggested by the Nestlé boss, new products could emerge to complement GLP-1.
The 'companion products' might be thought of as being in the same vein as those brought out when the Atkins Diet was all the rage in the early 2000s.
Low-carb ketchup, ice cream and Atkins-friendly ready meals were among the products to emerge at the time.
Schneider's point about regaining muscle mass reduced as a result of weight loss has not been lost on analysts either.
UK investment bank Barclays believes French dairy giant Danone could be one to benefit from its product range in this regard with high-protein yogurt and drinks being conducive to GLP-1 muscle wastage recovery.
"We think there is a real debate as to whether Danone could be a relative GLP-1 beneficiary due to their exposure to healthier categories and protein-driven categories," it said.
It added: "The notable point about Danone's portfolio is that 90% of its portfolio can be consumed daily which for us is evidence of its 'relative' health credentials. The widely respected Health Star rating (HSR) index rated circa 90% of Danone's portfolio as healthy defined as a score of at least three and a half stars out of five."
Barclays points out GLP-1 medications can also reduce the amount of acid in the stomach which acts as a barrier to bacteria so products containing live bacteria such as yoghurt and kefir can support good gut by supporting the immune function.