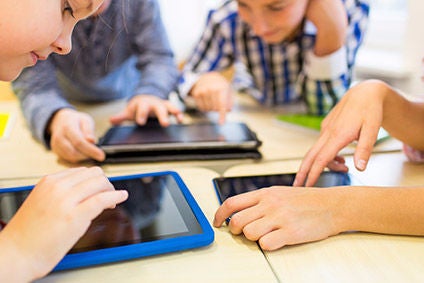 The UK's Committee of Advertising Practice has launched a public consultation on new self-regulatory rules governing the advertising of food and drink to children through non-broadcast media. The extent to which non-industry views are reflected in the eventual rules, Ben Cooper writes, will have a direct bearing on their credibility.
Self-regulation by industry is said by its proponents to hold many advantages over legislation and its merits are a subject of constant and lively debate.
In launching a public consultation to review proposals for self-regulatory rules governing the advertising of food and drink to children through non-broadcast media, the UK's Committee of Advertising Practice (CAP) presented a prime opportunity to test the credibility of an established self-regulatory structure.
The CAP is comprised of representatives of advertisers, advertising agencies, media owners and other industry groups. Like its counterpart, the Broadcast Committee of Advertising Practice (BCAP), the CAP writes the self-regulatory rules governing advertising in the UK, which are then enforced by the Advertising Standards Authority.
While the CAP says the UK advertising sector "sets the standard for successful self-regulation" and CAP members "are committed to upholding the highest standards in non-broadcast and broadcast advertising", there are many who hold very different views of the efficacy and equity of advertising self-regulation.
Given the level of public concern over child obesity and diet-related ill-health, and the fierce and at times polarised debate between food companies and campaigners on key issues, the launch of these rules and the consultation that precedes them represent a particularly interesting examination of the CAP's objectivity and impartiality.
Among the prime questions CAP expects to be covered in the consultation is whether the new rules should prohibit advertising of foods high in salt, fat or sugar in media targeted at or appealing to children under 12 or under 16, and whether the use of licensed characters should be allowed for healthier foods to allow more creative ways for healthier foods to be advertised to children.
The age threshold appears to be an issue where there could be diverging views among companies.
The Food and Drink Federation, the industry organisation that represents food and soft drink manufacturers operating in the UK, will be making a submission to the consultation. A spokesperson said: "We support a change to the current code which would ensure that ads for foods and drinks high in fat, sugar and salt are not targeted at under-16s in any medium, including online."
However, the EU Food Pledge, signed by most major food companies, has a below-12 threshold.
Speaking to just-food, Malcolm Clark, coordinator of the Children's Food Campaign, said he was surprised the issue was being discussed at all. "The Food and Drink Federation, the British Retail Consortium and the British Soft Drinks Association are all on record six months ago as saying they support stopping advertising of HFSS food and drink to under-16s so why are we having a consultation that asks the question should it be under 16 or under 12?"
Given the stated position of industry organisations and that harmonisation with the BCAP code is a primary aim of the new CAP guidelines, it seems highly likely the finalised rules will have an under-16 limit, as the BCAP code has.
However, Ian Twinn, public affairs director at the Incorporated Society of British Advertisers, a member of CAP, says it is "an issue that is worth discussing".
"It's a legitimate question and it's an open question in the consultation," Twinn says. "I'm a member of the Committee of Advertising Practice which will eventually have the consultation results fed back to it and I think we've all got an open mind about it. Let's see what people say."
The consultation process is set to run until 22 July and other issues of concern among campaigners are likely to emerge as the process continues. Even in its first couple of days, some areas of potential conflict between campaigners and the advertising industry and advertisers have emerged.
Like other NGOs, the Children's Food Campaign will be making a formal submission to the consultation. Among his initial observations, Clark said he was concerned the proposals commit only to abide by the nutrient profiles the UK's Department of Health uses to define HFSS foods. The Department of Health and the Public Health England agency are revising those nutrient profiles and a new set of standards will be introduced from 2017 onwards. Clark questioned why the proposals did not include a commitment to "automatically accept the new model" but instead would wait to assess the economic impact of the revised guidelines on advertisers. He said this was an example of the CAP proposals "prioritising economic rather than public health arguments".
In response, Twinn said: "There would be a lot of pressure to adopt the DH code [nutritional criteria], the new one. In terms of CAP, the pressure would be there but there would be no one telling us we have to. That would be a matter for discussion, probably for further consultations and studies to see what would happen."
Clark also voiced concerns about the accuracy of audience indexing for non-broadcast media. The proposed rules will apply to advertising in media where more than 25% of the audience are understood to be under 12 or, subject to the outcome of the consultation, under 16. Twinn conceded audience indexing for non-broadcast media was less developed than for TV but said methods of tracking online audiences were improving.
Another criticism Clark raises is while there is a restriction on the use of licensed characters and celebrities with appeal to children in the rules, equity characters, which are those created by a company and linked specifically to a product, are not covered.
Twinn's response also speaks to the way in which economic concerns do inform self-regulatory guidelines. The commercial impact of banning the use of equity characters had to be taken into consideration, he insists.
"From an economic point of view, they are an important part of the ownership of a company which you are taking away and that is a very big move for anyone to do, certainly in self-regulation. Also, there frankly isn't the evidence that they are doing harm," Twinn says. "There's a lot of intuitive argument. Those who don't like advertising of any sort to children feel very strongly about this and they construct a perfectly good emotional argument against their use but they don't provide any evidence to back it up. Here we're talking about people's jobs, the UK economy, we're talking about innovation of new products. All these things are quite important so proportionality has to be maintained."
Clark also says the fact campaign groups had had no prior warning of the launch of the consultation phase was "symptomatic of the fact that CAP had gone away and talked to industry and not necessarily talked to other people".
While defenders of the CAP self-regulatory system would argue the consultation process itself allows for that broader input, others might suggest proposals themselves should be framed by a broader group of stakeholders. "What it boils down to is the fact that this is a consultation where in a sense the terms are being set by industry, through CAP, which is the industry writing the rules and what we don't have is government leading this process and saying this is what we'd like to see happen," Clark says.
This criticism of the system appears particularly pertinent given that the UK government is in the midst of framing its child obesity strategy, the publication of which has been delayed until after the referendum on the UK's membership of the EU, which is set to take place on 23 June. The strategy is being touted as an overarching approach to tackling childhood obesity. Campaigners question why, in view of this, a potentially key element is being left in the hands of a standalone, self-regulatory organisation.
Such questions speak to the intense debate over self-regulation versus legislation. Twinn articulates the advantages of self-regulation often cited by its advocates within industry, namely it is speedier and therefore more responsive to changing circumstances than legislation. He says self-regulation has become the accepted method by which advertising has been governed in the UK and had passed the pragmatic test of 'does it work?'".
The FDF also stresses the advantages of speed self-regulation offers. "Britain's food and drink brands have come together to support the further tightening of advertising codes based on current nutrient profiles, an example of voluntary industry action moving faster and further than regulation can," a spokesperson for the association said.
The benefit of speed is perhaps rather persuasively reflected by the fact CAP has launched its consultation while the UK government has seen fit to delay publication of its child obesity strategy.
Nevertheless, Twinn concedes "genuine consultation" is crucial to effective self-regulation. In that sense, the new rules are at a crucial stage and will arguably be judged on how CAP responds to the concerns of external stakeholders.