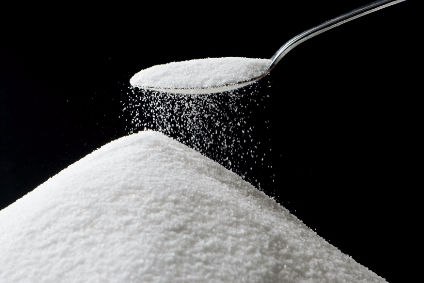 The food industry will engage in consultations on key pillars of the UK childhood obesity strategy's second phase, launched earlier this week. But, Ben Cooper writes, the food sector's opportunity to prevent the inclusion of controls on advertising and price promotions has passed. While battling for any and every possible concession, food manufacturers must brace themselves for the commercial consequences.

Attitudes towards consultations vary sharply according to point of view. If you agree with what is being proposed, a short consultation period rubber-stamping a government's plans is highly desirable. If you're opposed to it, the less decisive the process is the better.
Political science tells us listening to a range of views helps governments refine policy, avoid unintended consequences and facilitate implementation. Political history shows a fairly consistent relationship between consultations and the long grass.
The second phase of the UK government's childhood obesity strategy was unveiled this week. The measures of most concern to food manufacturers, namely a 9pm watershed for TV advertising of foods high in fat, sugar and salt (HFSS), a ban on price promotions and controls on where HFSS foods are merchandised in-store, will all be subject to consultations, pledged to begin before the end of the year.
However, the chances of any of these measures getting lost on their way to the statute book appear slim. Industry may win a few concessions, but these marquee policies would not be in the plan if the Government wasn't strongly committed to them.
Always vulnerable to accusations of being over-accommodating to industry, it could still have got away with offering considerably less, particularly amid the Brexit hubbub. Backtracking now, however, having trumpeted its bold approach, would be much more damaging, particularly as there has been widespread public support, at times clamour, for action on child obesity.
The main uncertainty hanging over the new measures is that hanging over the Government itself. The smart money says not, but Brexit turmoil could easily trigger another general election while Theresa May's hold on the premiership remains tenuous.
A second bite
Sequels often disappoint, rehashing the same ideas and offering little in the way of new material. Childhood obesity: a plan for action – Chapter Two most decidedly does not.
This second tranche of measures develops the strategy considerably and is markedly more interventionist. The 9pm watershed addresses a longstanding bone of contention among campaigners. That and the controls on merchandising and promotions are arguably the three measures the first phase was most criticised for failing to address. Mandatory calorie labelling for the out-of-home sector, which has received insufficient policy attention given its significant contribution to obesity, is a further highly significant development.
Health campaigners were not surprisingly more positive about phase two than industry representatives, though prominent pressure groups, Action on Sugar and the Children's Food Campaign, both questioned the need for consultations, possibly feeling the swish of that long grass in the breeze.
The Children's Food Campaign said "there is still plenty of work to be done to turn these into action", and is right. Food companies have lobbied against these measures for years because of the commercial impact. It is a measure of the gravity of the situation and the government's conviction that regulation is necessary that industry has this time been unable to forestall them.
That said, the Food and Drink Federation (FDF), which represents UK food manufacturers, will be using the consultation period for one final, huge heave.
Illustrating rather well how attitudes to consultations vary, FDF welcomed the consultation but said the policies themselves would create "deep disquiet" in the sector as advertising and promotions "underpin the healthy, vibrant and innovative" UK food market.
This reaction was the first salvo in a battle for concessions. As crucial to the strategy as these new controls will be, just as critical are the voluntary sugar and calorie reduction targets food companies have committed to, and FDF was keen to link the two, suggesting restrictions on companies' ability to advertise and promote new healthier options "could risk the success of the reformulation programme".
A timely gathering
The importance of reformulation was also stressed by Richard Sangster, team leader obesity policy at the Department of Health and Social Care, at a conference on calorie reduction presciently scheduled during the week of the government's announcement. While stressing the Government's commitment to the strategy, Sangster conceded there is "a lot of detail to work through" during the consultation, particularly on promotions and advertising, which may give food manufacturers some encouragement.
Sangster was also at pains to be supportive towards food manufacturers. While the interim 2016-2017 target of a 5% reduction in sugar levels across a range of food products had not been met, with only a 2% reduction achieved, Sangster said "really good progress" had been made by industry on reformulation, and he remained confident industry would "step up" and meet the 2020 target the 2020 of a 20% reduction. It is important to retain the focus on reformulation, he added, "because the evidence shows it's one of the most important things we can do to reduce obesity".
Paul Lindley, founder of baby and toddler food producer Ella's Kitchen and chair of the Child Obesity Task Force convened by Mayor of London Sadiq Khan, said the strategy's second iteration "is potentially significantly more wide-ranging in its potential impact" than the first set of measures but "we will wait and see what focus and funding and consultation outcomes and, crucially, political willpower lies behind it".
Ironically, Theresa May's political fragility may add to her resolve on this issue. While it was initiated by former prime minister David Cameron, the strategy was launched just after May took office. However, she is clearly more personally invested in the second phase, differentiating Chapter Two from the first by adding her own foreword.
By prioritising a preventive health programme aimed at reducing stark variations in obesity rates between the most and least deprived children, as well as halving overall child obesity levels by 2030, May is seeking to affirm her commitment to the more socially conscious brand of Conservatism she has espoused but has so far failed to translate into policy action.
May's rhetoric suggests she may prefer her time in office to be defined by something more socially restorative than by Brexit. Her announcement only a week before of a substantial increase in spending on the National Health Service (NHS) also highlights how priorities have changed under her leadership.
In her foreword, she stresses the link between preventive health interventions and health spending, saying the strategy "will improve our children's health, enhance their chances in life and, in doing so, also fundamentally reduce the pressures on the health service in the years ahead". She closes by saying the tide must be turned against child obesity "for the future wellbeing of our children, our NHS and for the prosperity of the nation as a whole".
Talk is cheap, of course, but relatively speaking so is the child obesity strategy. Given that treating obesity costs the NHS more than GBP6.1bn (US$7.9bn) a year, while Public Health England estimates it costs the economy a further GBP27bn in lost earnings, lower productivity and welfare costs, a relatively moderate investment in preventive measures is clearly cost-effective.
Moreover, the strategy is a revenue generator for the Treasury, with the Soft Drinks Industry Levy (SDIL) coming into operation in April. Sangster stressed that the prospect of having to pay the levy had driven a lot of reformulation, while funds raised had been ring-fenced to help finance sport in schools and breakfast clubs.
The SDIL is clearly seen by policymakers as a highly effective instrument, and some sectors of the industry may have been relieved not to see it immediately extended to confectionery or other HFSS food products. How long food companies will remain beyond its reach remains to be seen.
Underlining the government's satisfaction with the levy, the second phase has a more explicit warning that should the 2020 sugar reduction targets be missed, it will "not shy away from further action, including mandatory and fiscal levers". Part One had simply referred to the use of "other levers".
"On the sugar reduction programme, we're being a bit clearer that if that doesn't work out, we will look at other levers, particularly through the tax system," Sangster told the conference.
Also, the likelihood of the 2020 target being reached will be assessed in 2019, which would allow the government to switch to an alternative approach without delay. However, Tam Fry, head spokesperson for the National Obesity Forum, believes industry will be given more time. "I think there will be a little wiggle room. How many years it will be before we get to the 20% I don't know but I think it is going to be like '22 or '23," Fry told just-food after addressing the conference.
Fry believes the levy could be extended to sweetened breakfast cereals in the next chapter of the strategy. Furthermore, he believes the evolution towards tougher measures seen between the first and second stages will be a pattern replicated in what he expects will be two further iterations. "I think we're probably going to see another two chapters but the chapters will become more dramatic and more draconian because obesity is not going to go down as fast as the government hopes it will."
Reports that obesity rates are beginning to level off are incorrect, Fry says, and it is not only obesity that is "continuing to climb" but, more significantly, the other serious illnesses associated with obesity, such as stroke, type 2 diabetes and cancers. Costs relating to impacts and treatment of obesity will continue to rise, he adds, further strengthening the Government's resolve to act.
Fry sees the decision to impose the SDIL as a seminal moment that has opened the way for a tougher regulatory approach which would have been "unimaginable" 12 months ago. "Things have changed dramatically since then. You would never have imagined we'd be where we are today, even a year ago."
The financial impact of tighter regulatory strictures on the country's largest manufacturing sector is collateral damage in the war on obesity and a price the Government deems worth paying.