Consumer spending online for retail goods (excluding services such as travel) will grow by more than 1,000% in the next five years, says a report from retail consultancy Verdict. By 2004, consumers will be spending £7.4bn shopping on the Internet and interactive TV, up from £581m in 1999. This is a significant amount, yet will equate to just 3.05% of all retail sales in 2004. Still, Verdict believes that it will have a major impact on the retail sector as a whole.
The reason for this, says Verdict on Electronic Shopping 2000, is that only 6.4% will be incremental – the rest will be taken from what would otherwise have been spent in physical shops. This incremental percentage will be higher in some categories (for example music and books) than in others (clothing and grocery). Still, it will have a major effect on physical retailers – and also mail order companies – whose margins are already being squeezed because of the downward pressure on prices.
The impact of this relatively small share of sales cannot be over-estimated. Current net profit margins across UK retailing are running at around 5%. If sales volumes are to fall by 3% then retailers will have to become significantly more efficient in order to protect their bottom lines.
So far, the net is developing like most new retail markets, where the early phases are focused on sheer scale and quantity, with less emphasis on added value. Verdict says that the development of added value is vital and will enable online retailers to charge higher prices for better customer service. There is no need for this market to be dominated by low prices alone.
Similarly, there is an issue of store-based retailers offering the same products more cheaply on their websites than in their stores. Verdict warns of the dangers of cannibalisation here, with retailers facing the prospect of switching their customers to a cheaper retail channel and making lower margins in the process.
With the future tough for retailers, the process of shaping the new retail environment will bring casualties. But Verdict believes that there is no real alternative to having an online presence. This may not mean a massive amount of incremental sales, but it will stop sales haemorrhaging to other retailers who are online.
How well do you really know your competitors?
Access the most comprehensive Company Profiles on the market, powered by GlobalData. Save hours of research. Gain competitive edge.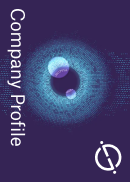 Company Profile – free sample
Thank you!
Your download email will arrive shortly
Not ready to buy yet? Download a free sample
We are confident about the unique quality of our Company Profiles. However, we want you to make the most beneficial decision for your business, so we offer a free sample that you can download by submitting the below form
By GlobalData
Being available on all channels so that consumers can have access at any time, when and where they want, is essential. The balance of power has shifted – the consumer is increasingly driving what retailers have to do, to offer and to achieve in the 21st century.
The last 12 months has seen much activity among retailers putting their brands online. Compared with November last year, 61 of the top 100 retailers (by turnover) have websites – up from 47. Of these, 29 are transactional compared with 14 last year. Thus there is still much room for further development.
Managing a multi-channel business which has to be fully integrated and cross-complementary will prove challenging. It is the fulfilment issue which is proving the most knotty for retailers and this is where the mail order companies – who are all set up with this back-end infrastructure – have a significant advantage. That N Brown is now selling its expertise in this area – marketing it as Zendor – puts it in a strong position going forward. In this, delivery times are the most important element and the Post Office is experimenting with an operation that allows customers to choose any time from early morning to mid-evening.
Interactive TV shopping is in its very early stages, currently with around 10% of households (2.4m) having access to digital services (cable, satellite and terrestrial). However, major advertising campaigns from the main players will raise awareness; and the price reductions of sets will encourage sales. Also, the emotional and economic barriers to entry into shopping on this medium are much lower than with a PC, and this will have the effect of converting more women from browsers intending to buy, to actual shoppers.
Verdict believes that PC ownership at home will plateau out at around 55% of households, thus limiting the growth of shopping in this area. By 2004 around 12.4m households (just over 50% of the total) will have access to digital TV and Verdict estimates that this will account for around 25% of online sales. Still, new technologies will bring new competition and the most important of these involves mobile phones, which Verdict believes offer great potential to grow the online shopping market. Accessibility and personalisation will be the key drivers here.
Currently 19% of population (9m) has access to the Internet – up from 7.1m in November 1998 but only around 15% of population use it (7m). Much usage is e-mail but, of the total, 1.9m have bought over the Internet, which is almost double the number in 1998. The average spend over the past 12 months was £316 with the most popular product category being books (54%) followed by music/films/software (34%).
Consumer Power
For the third consecutive year, Verdict commissioned a consumer survey of Internet users, comprising face-to-face in-home interviews with over 6,000 GB adults aged 15+. Of these, 19% had access to the Internet at home or work, compared to 15% in 1998 and just 9% at the beginning of 1997. 15% claimed to have used the Internet in the last year.
Users fell into one of the three sub-samples:
online shoppers (4% – 1.9m – of the 15+ population)
non-buyers who say they intend to buy (2.2% – 1m)
non-buyers who do not intend to buy (8.4% – 4m)
This highlights the fact that there is inertia about the Internet, and for shopping in this way. One fifth of people with access do not use it.
Key Findings are:
The average user spends 200 hours a year online. Buyers spend an average of 300 hours a year online, of which they spend 10% buying.
Women are a growing percentage of online shoppers – 28% (500,000) up from 15% in 1997. But the Internet is still dominated by men (72%) with the two biggest groups being 29% aged 25-34, and 24% aged 45-54. Women account for 21% of money spent online – £125m.
The main categories of retail goods being bought are: books (54%), music and video (34%), and computer software (34%). Clothing/footwear trails at 16%, with food/drink at 8%. More women than men buy books and clothing, but the sexes are fairly evenly split as buyers of computer software at 35% men and 33% women.
In the past year, buyers have spent an average of £316 online. Men have spent more (£341) than women (£252).
51% of all Internet users think that it will replace physical shops. This splits into 55% of men and 43% of women. It is also biased to younger age groups: 60% of 25-34s and 53% of 15-24s. However, among Internet shoppers (rather than non-shoppers or those intending to shop) the figure drops to 38%. This would serve to demonstrate that the initial excitement of using the new medium soon wears off.
There are three main global/psychological barriers for people coming into online shopping. Non-shoppers see themselves as less skilled with computers; they do not have the perception that online shopping is cheaper; and substantial proportions of all groups are concerned with financial security.
Among all users, the Internet is viewed as better than the high street for convenience, getting hold of unusual products and cost effectiveness.
Internet shoppers think that shopping online is faster, more fun and better for browsing than the high street.
Among all users, the high street is viewed as better than the Internet for having trust in the retailer, getting help and advice, and – surprisingly – for the range of products available.
45% of all Internet users find websites from offline media such as magazines and TV, thus underlining the need for such offline marketing by retailers. Also significant is that 30% of them find websites on the recommendation of a friend and just 10% from links on other sites.
For online shopping to grow significantly, the issues raised by the consumers' preferences for the high street need to be addressed. Particularly important is the one concerning getting help/advice. The Internet is excellent at giving information, but information is a pre-packaged mass entity. Real help/advice is interactive and personal – something one gets in (good) physical shops, but almost never from transactional websites.
Also a key challenge for online retailers is the personalisation of their Internet interaction with consumers, to tailor it to individual needs. As this grows, engendering confidence, so the lack of trust issue will be addressed.