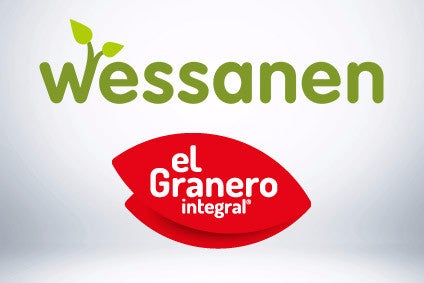 Dutch food group Wessanen has made another acquisition as it continues to focus on expansion in the European "sustainable" foods market. Wessanen is expanding its presence in Spain through the purchase of Biogran, a "leader" in the Spanish rice cake and cereals. Wessanen's management believes the deal will open the door for further growth in a promising market. Katy Askew reports.
Since Wessanen decided to transform itself into a pure-play food group concentrating on what it defines as its core business, the European market for "healthy, sustainable foods", the Netherlands-based business has sought to use M&A to further reshape its portfolio.
In October 2014, Wessanen announced it would look to sell US drinks unit American Beverage Corporation (a process it completed in March 2015) and in the two years since has completed a number of acquisitions to strengthen its hand in western Europe's health food sector.
Wessanen's most recent purchase, announced yesterday (5 December), of Spanish organic group Biogran, has shades of its move for Italian dairy-free firm Abafoods in December 2014 and, going back further, even the purchase of France-based organic and fairtrade food firm Alter Eco in 2013. In both cases, Wessanen used acquisitions to beef up its presence in growth markets for organic foods and, CEO Christophe Barnouin said yesterday, the company sees parallels between its successful expansion in Italy and France and its move into Spain.
Wessanen is acquiring Biogran, which it describes as a "leading" Spanish organic food company, from local private-equity firm Nazca Capital. The deal will see Wessanen pay EUR67m (US$71.7m) for the business, which operates the El Granero and Eco Cesta brands.
Nazca acquired Biogran as part of a management buy-out of the business last year. According to Barnouin, the purchase price represented "a good deal" for Nazca and the speedy nature of the private-equity firm's exit is reflective of Wessanen's "proactive" approach to its pursuit of the asset. "We jumped on it because we believe it is a very good fit for us. The financials look good, the growth potential is great," Barnouin said in a call with analysts yesterday afternoon.
It is estimated Biogran's sales will total EUR32m this year, up 18.5% on 2015. That growth is broadly in line with that witnessed in the Spanish organic sector, where sales increased 16% to EUR1.4bn in 2015, according to data from the Spanish Ministry for Agriculture and Food. Because penetration of organics is relatively low in Spain, at just 1%, the growth rate looks likely to remain relatively sustainable for some time.
"The Spanish market is currently growing at double digits… it is a market that has picked up after the recession very well and very fast. The growth is very active in both channels [where Biogran has distribution] organic shops and supermarkets," Barnouin suggested. "We believe there is a very good potential to grow."
In particular, Barnouin said organic sales through Spanish supermarkets have considerable potential because a lot of Spain's larger retailers, such as Mercadona, do not yet carry organic products. Independent organic outlets account for two-thirds of Biogran's sales but it is the supermarket sector that is developing fastest, the executive revealed.
Additionally, Barnouin said, the majority of Biogran's growth is weighted towards higher-margin branded products, which already make up in excess of 60% of group sales. "This is clearly the focus where the vast majority of investment and growth is coming from," he said.
Biogran boasts an impressive margin profile, with an EBIT operating profit margin of around 16% and an EBITDA margin of "close to" 17%. This is thanks in large part to the fact that Biogran is an "asset light" business that has "good control of supply chain", Barnouin said. "It is a lean approach to manufacturing."
In fact, Biogran's operating profit margin is around 30 basis points higher than Wessanen's own EBIT margin so the deal will add to the group's existing margin aspirations, finance chief Ronald Merckx added.
As Kepler Cheuvreux analyst Karel Zoete notes, the integration of Biogran will lift Wessanen's sales and operating profitability. "On a pro-forma basis, the deal adds 6% to sales and 12% to estimated 2016 EBIT. The EBITDA margin of 17% of Biogran is about twice the level of Wessanen overall."
Biogran is "asset light" – and therefore has low capex requirements – because it only produces around 40% of its products at two manufacturing and office plants it operates in and around Madrid. "They produce 40% of their products. Their large categories are cereal and rice cakes, which are produced in-house," Barnouin explained. "We have potentially more synergies [as the business is integrated]."
Wessanen and Biogran both have a strong presence in the ambient organic grocery category, meaning the Dutch group believes it may be able to realise production synergies.
But, while Biogran's main product categories are rice cakes and cereals, the group also offers refrigerated and frozen items, which provides Wessanen with a potential opening to expand its product offering and technological expertise in the rest of Europe. "They have a good position in chilled," Barnouin noted. "We do consider that as good route-to-market capabilities. We will learn from Biogran how we can extend in chilled… we are [already] launching the same kind of products under Bjorg in chilled."
Likewise, Wessanen believes it can exploit cross-selling opportunities by feeding its products into Biogran's Spanish distribution channels, a market where Wessanen only holds a small sales presence. In the first quarter of next year, Wessanen's management will "sit down" with Biogran's management – who have agreed to stay with the company – to decide how far the Spanish firm's brands can be stretched with the addition of new ranges.
As Wessanen takes control of Biogran, its number one priority will be maintaining the group's strong growth momentum and, Barnouin stressed, with revenues of EUR32m, the unit has already reached critical mass to maintain profitability in the country.
However, the group also remains open to the possibility of expanding further in Spain through additional M&A. "Our first ambition is to get it to grow at the same pace and then if we get an opportunity [to acquire additional assets in Spain] we will do that."