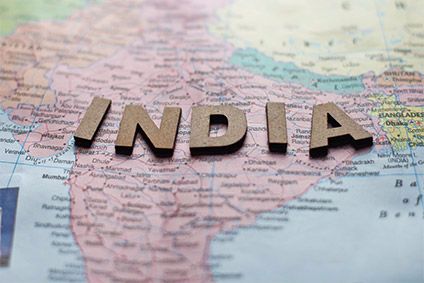 For a flavour of senior industry executives working in India see the country's food industry developing, Mini Pant Zachariah went to India Food Forum in Mumbai to hear from some of the leading lights in the sector.
In recent years, amid an easing of economic growth in China and amid recession in Brazil and Russia, India has performed solidly, its packaged food market is growing and the market is attracting increasing interest from food multinationals searching for growth avenues.
But how might India's packaged food market evolve in next decade? To answer that question, just-food attended one of the key dates in India's food-industry calendar, India Food Forum, to hear how a number of senior executives believe the sector can develop.
The importance of health
If the last ten years was about India opening up to the global palate, the next decade will be about health and wellness, with more consumers taking a keener interest in the links between diet and health.
With Indian Ayurvedic health practices growing in popularity the land of their birth, Indian consumers are increasingly looking to gain health benefits that tap into these traditions from food products, speakers at India Food Forum said.
To cite one example, BigBasket, an online grocery retailer, with a focus on fresh fruit and vegetables, has created healthy food lines as a separate category among its offerings. Speaking at the forum's inaugural session and commenting on BigBasket's future sales lines, company co-founder and chief executive officer Hari Menon said: "A wide range of private labels offering a lot of health-focused products, will be on offer under the branding of Good Diet."
This trend is born out by market data. Based on in-depth analysis of the buying behaviour of more than 500,000 customers of BigBasket over the last year, Seshu Kumar Tirumala, the company's national head for buying and merchandising, tells just-food India's emerging food sector demand is in health, organic, ayurvedic and RTE (ready-to-eat) categories.
Sales of organic food in India are expected to increase from US$500m to $1.36bn in 2020 according to a study jointly conducted by industry body Assocham and private research firm TechSci Research.
In the last two years, Indian households buying products with no-added sugar had grown by 700% to 1,000%, he said. The number of households buying natural/ayurvedic food products has grown ten times over the last two years, Tirumala added. Moreover, sales of weight control products, such as healthy roasted snacks, and products perceived to be healthy, such as fruit juices, are growing at increasingly fast paces.
Also, Saugata Gupta, managing director and CEO of the Mumbai-based health and wellness food-focused Marico Group, stressed how there will be a significant class of population, around 50 years of age, who want to stay young and healthy and have disposable income to spend on anti-ageing and health and wellness products. These will need to be served by India's innovative branded food sector.
The phenomenal rise of India's Patanjali brand (marketed by local FMCG group Patanjali Ayurved and led by guru Baba Ramdev) has made the country's food industry sit up and take notice. Other brands have also tapped into demand, with rival wellness brand Sri Sri Tattva, which is led by another guru, Sri Sri Ravi Shankar, growing.
Sri Sri Tattva is making a distribution push, opening exclusive franchise stores this year where lifestyle consultants and doctors will advise consumers what type of food is good for you and when to consume it, Arvind Varchasvi, managing director of Sri Sri Tattva, tells just-food on the sidelines of the conference.
The company is focused on using technology and innovation to make traditional foods more palatable for the consumer. Developing experience in modern retail techniques and looking to develop online sales (it announced a strategic tie-up with BigBasket at the conference for instance), Varchaswi says Sri Sri Tattva is aiming to take push for global sales of such Indian foods.
Improvement in cold chain gives categories boost
BigBasket was not the only company at India Food Forum explaining how it plans to tap India's growing demand for natural and healthy foods.
Rizwan Thakur, the founder and CEO of Chevon Agrotech, a Mumbai-based integrated frozen food company, explained to just-food how Chevon Agrotech was using the slogan 'Naturally healthier' to sell frozen ready-to-eat foods. One niche it is developing is selling raw cuts of goat meat across India. Thakur said the company wanted to challenge what he regarded as a western notion, that red meat is bad for consumers' health. "Indians consume goat meat that is tender and lean and, in fact, good for health," he said.
India's logistics and supply chain infrastructure is improving, Thakur said, which is fuelling the growth of start-ups. Chevon Agrotech was launched in 2011 and, in those seven years, the development of India's supply chain has helped the business grow its business across India.
"As a small start-up, we faced problems in the initial stages. We had to hire a two-ton refrigerated truck to cart 300 to 500 kg product, which pushed up our costs. But now we are able to ship product across from Maharashtra to even north-east India (3,000 kilometres away) in part loads."
Arabind Das, chief operating officer of Godrej Tyson Foods, reported similar progress in a speech to the forum. "In the last five years we have put systems in place, investing in fridges and chillers…," which has enabled the company to deliver "last mile connectivity". More sales have resulted: "Convenience driven by availability has driven our business."
The increasing availability of cold chain is combining with better road infrastructure to make meat products more available across India. US Department of Agriculture data released in 2016 projected demand for processed chicken meat in India will grow at between 15% to 20% until 2020.
The most recent National Sample Survey Office (NSSO) data on 'Household Consumption of Various Goods and Services in India', based on the last census, covering 2011-12, says 6.4% of rural Indians eat mutton, 21.7% eat chicken, 26.5% consume fish, while 29.2% eat eggs. In urban India, 10% indulge in goat meat/mutton, 21% eat fish, 27% chicken and a huge 37.6%, more than a third of the urban population, eats eggs.
Frozen food sales have been a big beneficiary, with high double-digit growth. According to a 2016 study from TechSci Research, the frozen food market in India is projected to register a CAGR of 15% during 2016-2021. "The [Indian] consumer is beginning to believe that frozen is also fresh," said Avinash Tripathi the head for buying and merchandising Godrej Nature's Basket said in a forum speech. The challenge now, Tripathi said, was to solidify this perception though marketing work in stores, offering customers quality samples.
Perishable foods across the board have also benefited, with sales of fish, seafood, meat and eggs currently worth INR2trn, according to market information company India Retailing. These sales have been growing at a CAGR of close to 20%, said a note from the market researcher.
While this is a positive trend, the packaged branded food sector still has work to do to make the most of this demand: about 45% of India' total perishable food market comprises fish and seafood, according to India Retailing.
However, Shivam Gupta, the CEO of Cambay Tiger Seafood Mart, the retail outlet of integrated seafood company WestCoast Group, says 98% of fish and seafood consumption in India is in the unorganised sector.
Bringing it to the packaged organised sector is a challenge, Gupta says, but Cambay Tiger is trying, aiming to streamline its supply chain to reduce the number of traders and processors handling fish before it is supplied to final customers, boosting profits and freshness.
The rise of e-commerce
Online retail and the growth in modern retail outlets are changing the way Indians shop. Mobile phone penetration in India is set to rise to 85-90% by 2020 from the current levels of 65-75%, according to investment firm Omidyar Network. Modern retail and online shopping is helping generate significant amounts of consumer data, which, it is claimed, will help branded manufacturers and retailers sell food in India, honing their distribution and production.
Kamaldeep Singh, group business head for food at the Mumbai-based manufacturing and retail giant Future Group, says the introduction of a nationwide goods and services tax (GST) last July, and its computerised formal returns, will increase the amount of reliable data, which can help companies build central supply chains and streamline operations.
Future Group is already focused being part of what the next stage of India's retail industry, which Singh calls "Retail 3.0."
He says: "The next stage of retail will be one-on-one marketing, omni-channel, convenience stores where people can reach you. If I am present within 2 km of catchment area, I can reach [the customer] anytime."
E-commerce, plus the use of social media, is becoming an increasingly popular way for Indian food suppliers, manufacturers and retailers to secure consumer feedback in real time. Some brands focus on using third party e-tailers who offer established sales data gathering systems.
Indian commodities players are spying opportunities in online sales. Sudhakar Rao Desai, the CEO of Kolkata-based Emami Agrotech, said his company's edible oil sales rose INR90bn over three years under the brand name Healthy & Tasty, as the company expanded its sales of packaged branded oils. Looking ahead, it is eyeing sales of niche oils online to younger consumers. "We see the change happening. As the new generation shops on the net we will be offering very unique, premium oils that will differentiate us," Desai says.
Even in a market where western eating habits are taking hold and the modern, packaged food sector is growing rapidly, the digital sphere can also provide an opportunity for some Indian food manufacturers to more effectively educate consumers about indigenous products.
Entrepreneurs such as Prashant Parameswaran, the managing director of Soulfull, a brand owned by Kottaram Agro Foods another company taking advantage of this trend towards more healthy eating, says the business sells food made of low-availability crops, such as pearl millet, sorghum and ragi, grains that had been disappearing from Indian kitchen tables. Soulfull has attempted to persuade consumers that easting such foods reflects India culture.
"The internet is helping us propagate the goodness of indigenous grains as we back data with research and use bloggers to spread information [about the products] to consumers," Parameswaran says.
The proliferation of consumer niches
The evolution of the present retail system in India, where distribution clout and packaging is all important, will mean in the coming decade manufacturers and retailers will have to be more sophisticated in what goods they offer particular market niches and how.
"Food processing industry in India is no more a game of scale but of skill, Jamshed Daboo, managing director, at Mumbai-based Trent Hypermarkets, said at the inaugural session of the forum.
The next decade of retailing in India will be different. More attention will have to be paid by retailers (and their manufacturing customers) to identify specific customer needs. So far, the manufacturers and retailers have placed products on shelves with somewhat or a take-it-or-leave-it approach. Now that Indian consumers are better connected and informed, brands need to adapt. Product offerings that are focuses on specific consumer groups will define Indian food and grocery in the coming decade.
That offers opportunity for smaller players such as Diet Delite, a Bangalore-based company, which has launched its Diet Delite range of healthy Indian foods, designed to fit with keto (low carb, high fat) and paleo (meat and vegetable rich) diets. India has the dubious distinction of having high incidences of diabetes, cholesterol, high blood pressure and heart diseases, so consumers are looking for healthy alternatives in their food, the company says.
Diet Delite is offering products such as idli, dosa and pongal mix, a staple of south Indian meals, where rice is replaced by healthy protein-rich pulses. The brand, sold in in Bangalore and Chennai, has been popular among consumers with these specific health problems, as well as people suffering from obesity who want to cut down their carbohydrate intake and burn fat.
And, looking ahead, retailers will not only need to serve the younger millennials, Indian net connected individuals with disposable income and palates tickled by global travel, but older post-millennials entering their middle age, noted Sadashiv Nayak, CEO of Future Retail, part of the Future Group, adding another opportunity but also potentially another layer of complexity in product development and marketing.