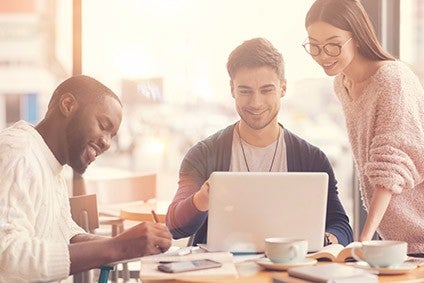 Move over Millennials. There's a new consumer cohort in town and food manufacturers should stay paying them more attention. Simon Creasey takes an in-depth look at what makes Generation Z tick, what shapes their buying habits and how food companies should respond.
In recent years, there appears to have been an obsession among marketeers at the world's major food manufacturers with Millennials. They have invested time and money into developing products that appeal to consumers from this demographic group, with varying degrees of success. But by focusing so intently on Millennials there is a danger they may have overlooked an even bigger opportunity.
Today's teenagers are spending 20% more of their money on food than Millennials were back in 2003, according to a 2016 report from US investment bank Piper Jaffray. And a recent Global Food & Beverage Trends Report, published by the University Caterers Organisation, a UK not-for-profit, found 75% of teenagers consider themselves foodies.
So it is time to forget Millennials – food brands need to start winning over Generation Z. It is a significant – and growing – demographic group that accounts for around 27% of the global population and it is clear from the statistics the group presents a big opportunity for food companies.
Generation Z lack spending power – for now
However, Generation Z will not be an easy group to capture. Members of Generation Z are demanding. They have short attention spans, they are digitally fluid, globally aware and they are politically, environmentally and socially conscious. So how can food manufacturers cash in on this audience?
How well do you
really

know your competitors?

Access the most comprehensive Company Profiles on the market, powered by GlobalData. Save hours of research. Gain competitive edge.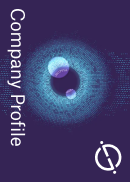 Company Profile – free sample
Thank you!
Your download email will arrive shortly
Not ready to buy yet? Download a free sample
We are confident about the unique quality of our Company Profiles. However, we want you to make the most beneficial decision for your business, so we offer a free sample that you can download by submitting the below form
By GlobalData
Food manufacturers need to first get an intimate understanding of Generation Z. Definitions of the age bracket for Generation Z – a group sometimes referred to as 'Post Millennials' – vary. Some analysts count anyone aged under 21 as Gen Zers. Kantar Worldpanel considers anyone under the age of 25 as a member of Generation Z, although there is some overlap with Millennials, who many consider to have been born between the early 1980s and mid-1990s.
Due to the fact it is only those toward the upper end of the Generation Z age bracket that is in the workplace, the demographic does not have substantial purchasing power. Some industry watchers also argue that, at present, Generation Z food preferences can, broadly, be shaped by the fact many are still living at home.
Looking at the UK, Grenville Wall, consumer insight director at Kantar Worldpanel, says: "Although there are some slight shifts, when comparing Generation Z's top ten favourite foods with the wider populations, the general trend is fairly similar.
"However, pizza appeals to the younger age group more than the wider nation and is Generation Z's fourth most-consumed food. It is eaten on 2.8% of occasions by under-25s, in contrast with 2% for all age groups combined. And Generation Z is not a fan of soup – which tends to be favoured by older shoppers. Ranked fifth in the nation's favourite foods, among under-25s it doesn't even reach the top ten."
Wall adds: "Generation Z is still yet to make its mark on the grocery retailers. The vast number of under-25s still live at home and are guided by what their parents put into the shopping basket, whether they would choose it themselves or not. But when Generation Z leaves the nest, we may see that this new-found autonomy inspires a notable shift in what they like to eat."
However, despite the relative lack of purchasing power within Generation Z, it does not necessarily follow that cohort of consumers is powerless, according to Akshara Manohar, a strategist at retail and brand consultancy Fitch.
"If you look at Generation Z separately you might think that they don't have any purchasing power but, if you look at the wider demographic, they might have older siblings and they might still live at home with their parents, so although they might not have their own money yet, they have a lot of influence and that translates into currency at the end of the day," Manohar says. "In addition, although they are not doing much of the shopping or cooking yet, they are very keen, which means they are actively engaging and learning about food. They are constantly wanting to explore new dishes and develop their palate."
The "adventurous" Generation Z
Members of Generation Z, more so than for any previous generation, are using food as a tool for self-expression in the same way older generations used fashion, Manohar adds. "They're explorers. They're very globally aware and they've been exposed to global cuisines through their digital lifestyle. This generation has a heightened sense of awareness and they're very creative. They're very visual and they respond to visual stimulus. They also have the attention span of a goldfish."
Generation Z is much more adventurous in their tastes than any previous generation, according to Shelley Balanko, senior vice president at US market researchers The Hartman Group.
"In the US, Generation Z is the most ethnically diverse among the cohorts historically and with that brings the greatest receptivity to global flavours and formats," Balanko says. "Global food culture exploded in the last ten years in the United States and whereas for other generational cohorts they had to get used to it [global cuisine], for Generation Z it's a matter of course."
This fusion of upbringing and the readiness to explore new things means Generation Z is more willing to try unusual flavour combinations. They also like to try rare or interesting or unusual ingredients and they embrace innovative or authentic food production processes, Manohar says.
A study from UK research organisation the IGD bears this out. IGD's ShopperVista research into Post Millennials (18-24 year olds) within the UK found the cohort is twice as likely to welcome innovation, with 22% of Post Millennials – versus 11% of people aged 26 years and above – stating they would like to try as many new products as possible. IGD's research also found Post Millennials are more likely to try new food and drinks – 69% of Post Millennials expressed this preference versus 56% of people aged over 26.
"Customisation is a big thing for them," explains Monahar. "This generation is used to hacking everything. They don't just think 'this is a perfect product' and then consume it. They want to put their own stamp on it."
Members of Generation Z also believe they lead busy lifestyles and to sustain the pace they need constant boosts of energy throughout the day, says Mirella Mokbel, planning director at the UK-based Shopper Media Group.
"As a result, there is an increase in caffeine and energy drink consumption at a younger age," Mokbel says. "Starbucks, Lucozade and Monster are top on the list for these teenagers. Coke remains a favourite with teens despite the 'war on sugar'. Snacking is also cool. To fuel their busy lives, Gen Zers typically eat more snacks on the go and fewer seated meals."
Generation Z likes to snack – but healthier options key
Snacking is a trend The Hartman Group's Balanko has detected among members of Generation Z in the US. "Behaviourally one of the interesting things is they have grown up in a world where snacking is normal, which was not always the case in US food culture," Balanko says. "For Generation Z snacking is a way of eating. They don't draw a distinction in their minds between snacking and eating, so they are the generational cohort most likely to state they can't get through the day without a snack."
These snacks are more likely to be healthy than snacks eaten by previous generations as Generation Z is more aware of how to follow healthy eating habits having seen their parents' generation suffer from health and obesity issues.
"Gen Z has a good understanding of why unprocessed, fresh food is healthier and tastier," says Mokbel. "According to a Nielsen report, 31% of Gen Z are willing to pay a premium for healthier and sustainably-sourced products, compared to 29% of Millennials and 23% of Baby Boomers."
That is not to say that Generation Z will only eat healthy food. "They will still eat junk, but they are more aware and they can tell good quality from bad quality and what's good for their body and what's not," Monahar says. "They know psychologically they have time to start eating healthily because they're still young and they can change their behaviour."
But, perhaps frustratingly for manufacturers, when it comes to Generation Z and food, the cohort sees food as a platform for experimentation and therefore does not feel tied to one particular way of eating, Sophie Maxwell, futures director at UK-based branding and design agency Pearlfisher, argues.
"They will continually mix it up and customise, rejecting stereotypes in food and drink just as they do in their daily lives," Maxwell says. "They may be paleo for a week or dip in and out of health regimes and the brands they favour, so it is no good trying to pigeonhole them – or your offer."
'Natural', 'organic' and 'sustainable'
In addition to their propensity to continually switch from one type of diet to another, Generation Z is also expected to fuel the growth of an emerging movement that's been described as 'Reducetarian'.
"So instead of being extreme and trying to stick to a rigid diet – as a vegan has to – they are choosing foods that reduce the negative impact on people and the planet most of the time – sustainable, foods that are in abundance versus those that have a high cost on people or the planet. For example, cashew cheese versus dairy cheese, kelp noodles versus wheat noodles," Lindsey Boyle, a partner at Canada-based strategy and innovation agency The Sound, says.
However, Maxwell argues there are some constants for those in Generation Z. "The things that will remain constantly attractive and important to Gen Z are simple terms like 'natural', 'organic' and 'sustainable' that they recognise and embrace."
The Federation of Quebec Maple Syrup Producers' is one organisation trying to ride Generation Z's interest in natural ingredients.
"What people put into their bodies is so important and it will become increasingly so over the next ten years," asserts David Colcombe, UK chef ambassador for the federation. "The next generation will have a better understanding of what constitutes a balanced diet and what's the right measure of sugar in your diet. Educating people about the health benefits of maple is important, but what we're also trying to teach them is the versatility of the product. In Quebec, it's natural for people to put a small spoon of maple into a bowl of soup because they know how good for them it is.
The federation is actively reaching out to members of Generation Z through a cooking competition for 14-16 year olds launching later this month, with teenagers tasked with creating a two-course meal that uses maple in both dishes.
At Shopper Media Group, Mokbel says cooking is important for members of Generation Z, with teenagers seeking to hone their culinary skills from an early age. "They find cooking to be empowering and an exciting means of creative expression, especially when they can share their edible masterpieces on social platforms."
Generation Z favours brands – but beware
As well as showcasing their culinary skills members of Generation Z love brands. IGD research on the UK market shows that 46% of Post Millennials believe brands tend to be better quality than own label – versus 35% of those aged over 26 – and 48% of Post Millennials buy some big brands as they have an emotional attachment to them, versus 41% of those aged over 26.
"Post Millennials love their brands, which we can see in their emotional attachments to certain products and the perception that brands are of a higher quality," IGD's senior shopper insight manager, Michael Freedman, says. "However, brands need to remind these shoppers about their unique selling points. We know that these younger shoppers buy brands for the perceived better taste, better value for money and better quality ingredients, so brands that best communicate these qualities will stand out. These shoppers are keen to try new things, therefore innovation should also be prioritised by manufacturers looking to engage with this age group."
They may be open to buying branded products but bigger brands may struggle to gain traction with members of Generation Z thanks to their inbuilt 'no nonsense' filter that sees them reject some companies.
"In all the work I've done the one thing that has come through is that brands – with a big 'B ' – are in fact not important to them at all," The Sound's Boyle says. "They care about the small, local, non-brand brands. And it's not just local to be cool. It's smaller and local because they truly believe all big brands are dark in their soul, responsible for hiding unhealthy ingredients in food that have made previous generations fat and sick, and only chasing a bottom line. This generation sees all big brands as the same. Bad. It's not relegated to those who make certain types of products. It's the expectation that you can't be big and good."
Livio Bisterzo, the CEO and founder of US-based Green Park Brands, argues the upstart's chickpea snacks brand Hippeas, launched only last year, has been a hit with members of Generation Z.
"We like to say our Hippeas are made for 'modern hippies'. Those with busy lifestyles demand better options and want to purchase from brands whose values align with theirs. When choosing our flavour profiles, we focused on those tastes that would appeal to both Millennials and Gen Z groups. Our top-selling organic chickpea puffs are Vegan White Cheddar, Sriracha Sunshine and Far Out Fajita. While White Cheddar is a popular flavour for puffs and popcorn, the more complex Sriracha and Fajita flavours are proving to be very popular among Millennials and Gen Z youth."
Another small but growing business that claims to have found favour with Generation Zers is UK popcorn company Propercorn. However, despite Propercorn's success co-founder, Cassandra Stavrou says brands need to be careful that they do not try to piggy back on a particular generation as the tactic can easily backfire.
"What makes the passion points of this new generation so exciting is their want for authenticity," Stavrou says. "More than just creativity, they seem to represent a hugely exciting wave of optimism and openness amongst young people. So for us, it's not about dramatically changing who we are to appeal to them, but about listening and openly sharing our values as a product, people and as a business."
Some industry watchers argue certain major brands are making inroads with Generation Z. Mokbel says in the US Pringles has "satisfied Gen Zers' explorative side," with a new range of healthier snacks called Pringles Loud, which are made from corn and not potatoes. She adds another good example of a brand that has connected well with Generation Z is Fridge Raiders, the meat snacks marketed by Ireland's Kerry Group.
"Fridge Raiders has marketed itself as the ideal post-school snack for teenage gamers," she says. "Research uncovered that 61% of teens played computer games after school, with 66% eating while they played [Saatchi & Saatchi]. A TV campaign was launched aimed at mums and supported by a social tactic to connect with the teens."
Food companies need to be nimble
Overall, Mokbel has three top tips for brands looking to connect with Generation Z: be transparent, be engaging and interactive and also stand for something.
"Gen Z has a great interest in the world around them and, as a group, they are increasingly conscious consumers," she says. "Some 72% of Generation Z is willing to pay more for products that are committed to positive social and environmental impact. Brands should contribute to their ambition of making the world a better place by explaining how they promote social good."
As well as promoting social good brands eyeing Generation Z also need to make greater use of social media. Generation Z is, Balanko says, the "most fluent digital native cohort – even more so than Millennials".
Manohar agrees. "Social media is the biggest thing for this group – that's how they are influenced. There are a lot of food bloggers and food entrepreneurship going on all over the world at the moment and not just in developed countries, so brands need to try and use these key influencers as ambassadors and leverage their social influence."
It is not going to be easy for existing and new brands to build these relationships and make those connections because the character traits of members of Generation Z present a host of challenges but these are not insurmountable, according to the IGD's Freedman.
"There is a real chance at winning with this generation if manufacturers tailor their strategy to appeal to Post Millennials' shopping expectations," he says. "Manufacturers and retailers need to be able to get ahead of the times and be willing to be nimble. The answer lies in accelerating responsiveness to this group's extensive and rapid shopping needs around channel evolution and product development."
Brands that manage to do this successfully look set to have a fruitful future as Generation Z's spending power starts to grow over the next decade or so.