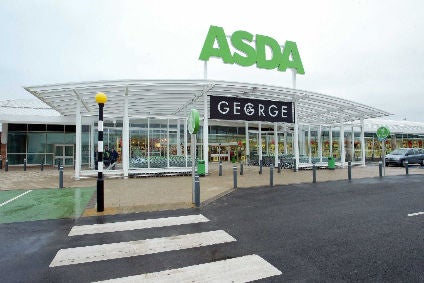 The news that Sainsbury's and Asda, two of the UK's 'big four' supermarkets, are to merge, creating a new entity with a 30%+ market share, is likely to have a marked impact on suppliers, especially as the retailers have already spoken of slashing costs. Andy Coyne reports.
If the revelation that Sainsbury's and Asda are to merge was a bit of shock in terms of its suddenness, the idea that two of the UK's big four supermarkets could join forces has long been the subject of speculation.
Neil Saunders, managing director of analyst GlobalData Retail, sets the scene thus: "Grocery retail has always been an intense battleground and nowhere is this truer than in the United Kingdom. A consolidated market with four giant players, the rise of online grocery services, and the dramatic growth of deep discounters have all conspired to erode margins and make market share gains extremely tough."
The best way to meet these threats head on – or so the deal announced today (30 April) would seem to suggest – is to add bulk, use efficiencies to lower prices to take on the discounters and invest more in the multi-channel offering to see off the perceived threat from the Amazons of this world.
It might also be added that Sainsbury's, in particular, will be well aware that Tesco gained approval last month for its GBP4bn (US$5.5bn) takeover of wholesaler Booker.
That merger benefits Tesco, until today's announcement the supermarket with the largest market share in the UK, by making it a major supplier to 117,000 corner shops, including Premier and Londis, plus farm shops and delicatessens, as well as 440,000 restaurants and pubs.
Analyst Bruno Monteyne at Bernstein said: "Scale is the biggest driver of buying costs. The Tesco-Booker deal made Sainsbury's and Asda fall further behind on scale.
"Together their combined market share would slightly surpass Tesco's market share. This would drive big buying synergies. E-commerce will make scale even more important as the shape of food retail changes and the thought of Amazon is always back of mind.
"Asda has been struggling in the UK to deal with both the threat of discounters and the growth of e-commerce, particularly in non-food. It is also weak in private label, the biggest battlefield against discounters. Both areas that Sainsbury's excels in.
"Sainsbury's has done relatively well over last five years but its weakness is pricing. Recently it has struggled to remain price competitive, as Tesco has regained its old pricing position. Asda has the strongest supermarket prices, possibly benefiting from Walmart's global buying power."
All of which, together with existing Asda owner Walmart wanting to sell, explains why today's deal has happened.
Now it should be noted in passing that it is likely to be called in by the UK's Competition and Markets Authority (CMA).
Banking giant HSBC's analyst arm said: "The Competition and Markets Authority is likely to take some convincing. We would expect this proposed merger to be given a full referral to the CMA and for that process to take a year to complete.
"This would be a horizontal merger, unlike Tesco-Booker, which was viewed by the CMA as a vertical one. We can see many issues such as store overlaps, local duopolies, etc. but ultimately the CMA will ask 'is this against the consumer interest?'"
Which brings us to suppliers.
The likely CMA action provides some wriggle room in terms of time but they will remain concerned at what the implications of a okayed merger might mean.
If the deal goes ahead, Sainbury's-Asda will have an extremely powerful market position – not least because Walmart will remain its largest shareholder with a retained 42% stake in the merged business – and one that gives them an extremely strong hand in negotiating with suppliers.
Those suppliers will be worried that their margins are likely to be squeezed further.
As analyst Shore Capital put it: "The supply chain will be quite guarded with respect to this proposed deal. Unless share gains through volumes can be generated, then we sense that there will be a circumspect and cautious supply industry."
In its announcement this morning, Sainsbury's talked of creating significant opportunities for suppliers to develop differentiated product ranges, become more streamlined and to grow their businesses.
But what will have concerned suppliers was the part of the announcement that spoke of focusing on areas that will benefit customers the most, including price.
The statement added that through operational efficiencies and investment "we expect to lower prices by c.10% on many of the products customers buy regularly".
On seeing this, one sector analyst, Cyrill Fillott at Rabobank, immediately Tweeted: "Ouch. Many suppliers will be feeling the pinch."
That's certainly what investors thought.
Shares in food suppliers Premier Foods, Greencore, Cranswick and Dairy Crest all fell after the merger announcement and the comments contained within it.
Investors, like analysts, clearly believe that much of the savings mentioned will be funded by trimming supplier margins.
James Watson, head of retail capital markets at Colliers International, said: "The principal losers on this deal will be suppliers who are going to be even more squeezed with a merged suppliers list and one less buyer in the market."
At least one sector analyst also believes that Asda's parent until today – Walmart – still being on the scene is a daunting prospect for suppliers with three of the most powerful forces in food retail joining forces, meaning that the amount of big data available to them in which to leverage lower pricing will be enormous.
Monteyne at Bernstein said: "The public message will clearly be to save costs, to re-invent for customers."
He added: "Asda has strong pricing already and will arguably want to use the know-how of Sainsbury's in online operations and Argos and Sainsbury's strength in private label.
"Sainsbury's on the other hand is most likely to use the improved buying terms to narrow its big price premium."
Martin Deboo, an analyst at Jefferies, said: "We see the ultimate risk to suppliers as threefold: Firstly, pressure on suppliers to co-fund the 10% price reduction on regularly purchased products. But we observe that the ultimate scope of this promise, and suppliers' ultimate willingness to fund it, is unclear.
"Secondly, where trading terms are misaligned between Sainsbury and Asda, then there will be 'downward ratchet' on terms, and hence supplier margins, as the two retailers align their deals. However, there could be offsetting benefits in terms of cross-selling and distribution efficiencies.
"Thirdly, any store disposals from the combined entity to other UK retailers have the potential to disturb own label market shares."
Steve Dresser, a former food industry insider who now provides analysis for Grocery Insight, does not see the retailers bearing the brunt of the cost savings themselves.
He said: "Dropping some margin in to price is a zero sum game as there's no realistic opportunity of a recovery to offset the margin… Not with such competitive forces around the marketplace."
James Brown, the head of the retail & consumer goods practice at pricing specialist Simon-Kucher, who advises numerous supermarket suppliers, agrees that food manufacturers are likely to be squeezed.
He said: "Sainsbury's and Asda have huge buying power that already provides them with rock bottom supplier prices. Where do grocery manufacturers and farmers go from there when the merger gives them a larger combined market share?
"The prospect of this merger will send a huge chill up and down the whole supermarket supply chain, while their current suppliers will be braced for demands for further price cuts that many will not be able to deliver.
"There will be some quick wins for the combined Asda/Sainsbury procurement team that suppliers will inevitably stump up. Some will be nervously looking at their line prices to see where they've given Asda better deals than Sainsbury's and vice versa, as one of the first moves from the newly emboldened buying teams will be to demand the lowest from each – cherry picking deals.
"This latest mega-merger in the grocery sector has come as shock news to suppliers still dealing with the fact that the Tesco-Booker merger has been waived through by the competition authorities."
Hamish Renton, managing director of food and drinks industry consultancy HRA Global, sees this deal as pivotal for suppliers.
"It's going to shake up the supplier kaleidoscope and create a new category of winners and victims," he said.
"It's a bit like the Tesco-Booker deal in that it will create unexpected winners and losers.
If you are a Sainsbury's supplier and have had bad luck at Asda then now is your lucky day. But it's a zero sum game because for every listing there has to be a victim.
"What they [the supermarkets] appear to be saying is 'we're coming after you. I'm now 30% of the market and you can't exist without me'.
"Normally suppliers get by by having a balanced portfolio but if you are supplying the 'mults' there is now 60% of the market in very few hands so where does the cherry on the top come from?"
However, there could be new opportunities away from the merged entity.
David McCarthy, head of consumer retail research at HSBC, said: "With Asda and Sainsbury tied up in merger talks and under the scrutiny of the CMA for a year, Tesco and Morrisons would be well positioned to take advantage of distractions elsewhere and build relations with suppliers in advance of a Sainsbury-Asda merger."
The food entrepreneur John Stapleton, who brought products such as New Covent Garden Soup Co and Little Dish, to market, takes a similar view.
"I imagine the competition are intrigued, both parties are likely to become very distracted making this work… might even stagnate," he said.
Watson at Colliers International also thinks Morrisons could benefit
"Morrisons is going to be left with a smaller market share than its competitors. However, it is low on debt and in a strong position as it owns most of its stores so doesn't really have the over rent problem which is an issue currently facing many of its competitors," he said.
However, at least one analyst has suggested that Morrisons might be up for a deal itself.
Dresser at Grocery Insight, said: "It'll leave Morrisons room to do their bit in the market whilst retaining the focus on fresh foods and being truly different for customers with Market Street alongside the fresh food production facilities," he said.
"There is a school of thought that Amazon may look at Morrisons as an acquisition target, given their alliance on pantry and the fledgling food operation in the UK."