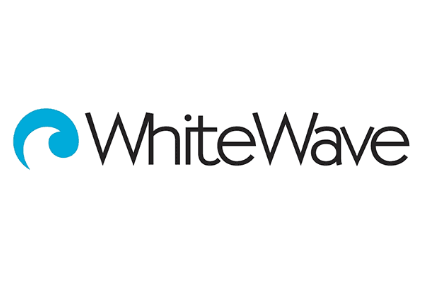 WhiteWave Foods, the US-based organic and plant-based food group, aims to extend its brands beyond the dairy counter into centre-store categories and out-of-home channels. By pinpointing key consumer trends and using its relationships with retailers, the company believes it can maintain its strong growth rates. Katy Askew reports.
WhiteWave Foods, the owner of brands like Silk and Alpro, revealed a 25% jump in full-year operating earnings for 2015 last week. Profit growth, the group said, was supported by its 13% increase in net revenue as well as margin gains.
However, Sanford Bernstein analyst Alexia Howard noted the pace of expansion represented something of a slowdown for WhiteWave. "Organic sales growth has slowed modestly from a double digit rate over the past three years to a high single digit rate today," she wrote in a note to investors.
Between 2012 and 2015, WhiteWave revenues saw a compound annual growth rate of 19%, with annualised group sales rising from US$2.31bn to $3.87bn, WhiteWave chief executive Gregg Engles revealed at the Consumer Analyst Group of New York conference in Florida this week. Addressing analysts, Engles said: "Our strong positions in rapidly growing categories have translated into solid top- and bottom-line growth. Growth that continues to be volume driven. We just capped off a great 2015 building on our strong momentum of recent years."
While growth has slowed, Howard, after WhiteWave's presentation at CAGNY, said the company "seems to be continuing to fire on all fronts".
Addressing the investment community in Florida, WhiteWave management detailed plans to further grow the business. Engles stressed WhiteWave's portfolio is made up of leading brands in high-growth categories – brands that are well placed to capitalise on growing trends around health and wellness, convenience, personalisation and environmental and social concerns. Consumers in the US and Europe are increasingly concerned about these factors as they give "more thought" to the food they eat, Engles explained.
"Driving our growth is large and leading branded platforms all with growth well in excess of $500m. We have five platforms with eight leading brands: plant-based food and beverages in the Americas and Europe, premium dairy, fresh foods and coffee creamers and beverages… we have the number one or number two market share positions in each of the categories in which we participate," he said.
"You heard us talk about these trends at our IPO three years ago and they haven't changed. In fact they have increased in relevance as consumers seek healthier and more active lifestyles they want better food that is also convenient. They want better nutrition while also being able to personalise their choices. Consumers also increasingly look for companies that are environmentally responsible… WhiteWave is in the sweet spot of where consumers are going."
Building on this theme, WhiteWave chief operating officer Blaine McPeak detailed some of the trends supporting the company. WhiteWave has seen an interest in products that are organic, GMO-free, plant-based and dairy-free, are based on snacking, have clean labels and are fresh. "The food dialogue has changed dramatically over recent years… what stands out about WhiteWave's portfolio is that we are well ahead of the curve here. We are not playing catch-up."
According to WhiteWave, 75% of its existing portfolio is non-GMO or organic. The company owns two of the world's largest organic brands and four of the leading plant-based brands.
However, WhiteWave is not happy to sit back and benefit from broader category growth trends, McPeak suggests. "It is very clear to be the food company of tomorrow you need to continually evolve…. to stay ahead of this curve we need insights, we need creativity."
WhiteWave intends to use its already strong brand equity to move its brands into adjacent categories. "It wasn't too long ago that WhiteWave just played in the refrigerated dairy case. Today we are bringing our brands to life across multiple areas of the store, from the hot perimeter of fresh and refrigerated foods to growth opportunities across centre store, frozen and nutrition. It is our category stories and retail partnerships that have transformed what the dairy case looks like today… we intend to do the same thing across these new and emerging growth segments across the store."
The company also plans to support sales growth by taking greater advantage of cross-selling opportunities between its brands, such as its "better smoothie" campaign, linking Silk, Vega and Earthbound. "We have a portfolio of brands that share similar consumers with complementary need states across multiple occasions," McPeak said. "This is being achieved through in-store, digital and social marketing.
Elsewhere, WhiteWave flagged out-of-home consumption as offering "so much potential" to further extend the reach of its brands. "We know we can do even better by expanding many of our better-for-you brands in out-of-home channels," McPeak said. Headway has already been made through WhiteWave's coffee creamer business and now the company is rolling out single-serve bottles under the Silk and Horizon brands. "There are many opportunities here and many opportunities across our brands," McPeak insisted.
These strategies have given WhiteWave management confidence in the group's ability to grow organic revenues ahead of overall category expansion. The company will also consider M&A that strengthens its position in attractive categories, Engles added.
"As we look to the future, WhiteWave is aligned with consumer trends that will continue to support our growth. We will remained focused on executing against the basics of driving our top line with great sales and great marketing, great innovation and excellent supply chain execution to deliver on the promise of what WhiteWave is today.
"We will also continue to selectively pursue strat investments in on-trend high growth categories that have tremendous upside potential to build the foundation for WhiteWave's future."