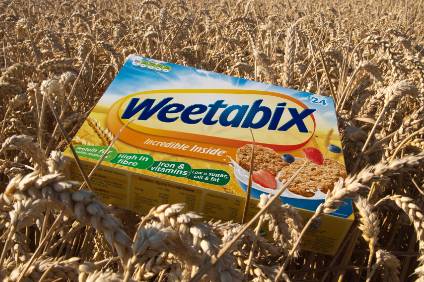 Almost five years after Bright Food snapped up a majority stake in Weetabix, the state-backed Chinese group is said to be looking to offload its shares in the UK-based breakfast cereal business. Speculation started before Christmas and, although Bright Food sought to cool the chatter, the rumours have intensified, with four bidders apparently preparing to table offers. Dean Best surveys the purported runners and riders.
The takeover speculation around UK breakfast cereal business Weetabix, home to one of the most familiar food brands in the country, has intensified in recent days.
On Friday afternoon (27 January), Reuters reported four bidders were preparing offers for Weetabix, majority-owned by Chinese group Bright Food since 2012 after the state-backed business bought a 60% stake in a deal that valued the cereal maker at GBP1.2bn (US$1.5bn).
Citing unnamed sources, the newswire said a bid was set to come in from Nestle and General Mills through their global breakfast cereal venture Cereal Partners Worldwide.
Post Holdings, the third-largest breakfast cereal business in the US, Associated British Foods, the UK food-to-retail group that has cereal brands Jordans and Dorset Cereals in its stable, plus Italy-based pasta giant Barilla were also said to be preparing offers. The bids, Reuters reported, are due in this week.
On-the-record comments have been hard to come by. Approached by just-food today, ABF declined to comment. Post Holdings, which just-food contacted on Friday evening, did not reply to a request for comment. Cereal Partners Worldwide and Barilla were also both named in UK newspaper reports last weekend as being interested in Weetabix. Contacted by just-food last Monday, Nestle said: "As a matter of principle, we do not comment on market rumours." Barilla did not respond to a request for comment.
How well do you really know your competitors?
Access the most comprehensive Company Profiles on the market, powered by GlobalData. Save hours of research. Gain competitive edge.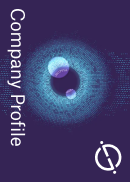 Company Profile – free sample
Thank you!
Your download email will arrive shortly
Not ready to buy yet? Download a free sample
We are confident about the unique quality of our Company Profiles. However, we want you to make the most beneficial decision for your business, so we offer a free sample that you can download by submitting the below form
By GlobalData
The reports last weekend claimed PepsiCo, the owner of the Quaker cereal brand, was eyeing the situation. It also did not return a request for comment last week. Those reports also suggested Pladis, the UK-based arm of Turkish food group Yildiz Holding, was monitoring proceedings. It did make an on-the-record comment to just-food – ruling itself out of the running.
Speaking on the BBC's Today Programme this morning, Weetabix CEO Giles Turrell declined to comment on "speculation" over whether the company had been put up for sale by its Chinese owners.
Reports first emerged before Christmas that Bright Food was looking to offload its stake and had hired Goldman Sachs to handle the sale. The initial reports were clouded by an article in China Daily on 22 December, which quoted a Bright Food spokesperson as saying no deal was taking place – at the moment.
Where does this all leave us? Well, there is no smoke without fire. There seems to be too much talk out there for Bright Food not to be at least prepared to sell its stake.
And, looking at the financial filings, perhaps one should not be too surprised. When Bright Food bought its stake in the autumn of 2012, Weetabix's management said having the Chinese group on-board was "enormously exciting" for the UK company. "The financial power and commitment which Bright Food brings will help us to deliver and accelerate the growth plans for our existing markets and products," Weetabix's management stated in the accounts filed at Companies House for its parent company, Latimer Newco 2. "However, the Bright Food infrastructure in China and in particular the unparalleled access to retail distribution which their business offers, gives us a unique opportunity to succeed in the rapidly-growing Asian markets and China in particular."
But, under Bright Food's majority ownership, turnover has shrunk, profitability has come under pressure and the UK remains the significant chunk of the business. Bright Food's acquisition of its 60% stake in Weetabix was finalised in November 2012. Looking at the Latimer Newco 2 accounts for the year to 29 December 2012, turnover for that period was GBP456.8m, with the company reporting an EBITDA before exceptional items of GBP127m. Fast-forward to the figures for the year to 2 January 2016 and turnover was GBP426.9m and EBITDA before exceptional items was GBP120m.
During the 12 months to 29 December 2012, the UK accounted for 67% of turnover. In the 12 months to 2 January 2016, the UK generated 68% of turnover. Under Bright Food's majority ownership, the company's performance outside the UK has been mixed, with turnover in its second-largest market – North America – falling between the two periods but sales to other EU countries rising.
In the review of the accounts for the year to 2 January 2016, a statement from Turrell (dated April 2016) said the company was continuing to invest in China, while the sale of the other 40% of the business by Lion Capital to Baring Private Equity Asia in May 2015 had, he said, "already helped reinvigorate our operation in China and will support us as we execute our plans for 2016". However, it would be fair to suggest Bright Food and Weetabix have perhaps not made the inroads in China they would have hoped four years ago.
In short, Weetabix remains a business that has seen its home market – and a challenging one at that – continue to make up the bulk of the business. The Latimer Newco 2 accounts for the year to 2 January 2016 talks of "difficult market conditions" in the UK. Cereal consumption, according to the company, rose year-on-year but category volume sales made through the country's major multiples fell amid the "drift of consumers" to the discounters, where private-label cereal dominates.
Nevertheless, Weetabix said managed to grow its volume and value share of the UK cereal market during that period and today, as the company announced plans to invest GBP30m in its domestic manufacturing operations, it said its "UK market share for UK cereal drinks" had grown "from 15.3% to 16.4% in the past year".
Jonathan Buxton, head of the consumer group at London-based M&A advisers Cavendish Corporate Finance, believes Weetabix "is in pretty good shape". He tells just-food: "It's always going to be a challenge to roll out such a British institution anywhere else, let alone China but, as a UK brand, I think it's in good shape. They've kept up the marketing spend. I don't think it's in any worse shape when they bought it."
However, there are question marks over whether Bright Food could recoup the price it paid for its shares in Weetabix.
"The biggest problem that Bright has got is that it significantly overpaid for its 60% stake. By any assessment GBP1.2bn was well over the top and Bright will have to take a hit on a sale," Julian Wild, a partner at UK-based law firm Rollits, tells just-food. "Fundamentally, Weetabix is predominantly a traditional UK breakfast cereal company and most of its sales are in this country. That is not going to justify paying a high premium for a 60% shareholding. No doubt 40% holder Baring Private Equity Asia will exit at the first suitable opportunity."
And could Weetabix's product mix in its largest market dissuade potential buyers from stumping up near the price Bright Food paid? Lianne van de Bos, senior food analyst at Euromonitor International, argues Weetabix's UK portfolio is weighted to a slow-growth segment. "Weetabix predominately operates in ready-to-eat cereals, which is expected to stagnate to just 1% retail value CAGR growth over 2016-2021, compared to 7% for hot cereals," she says. "Hot cereals is the largest driver for breakfast cereals in the UK with especially porridge being perceived as a healthy option which is gaining traction." Weetabix owns the hot oat-based cereal brand Ready Brek but it lacks the scale of other hot cereal brands in the UK (think PepsiCo's Quaker) while the company recently pulled its Alpen Porridge line from the market.
Nevertheless, assuming Reuters' report on Friday of four bidders putting the finishing touches to offers is accurate, let us consider the companies said to be ready to come to the table.
Of the four, Barilla looks the least likely. The Italian group's portfolio is centred on pasta and sauces, although it does own the Wasa crispbread brand. In any case, some industry watchers question whether Barilla would pay what could be sought by Bright Food, especially in what looks set to be a competitive auction. "Of the rumoured contenders I cannot see Post or Barilla paying the required price for a business of this sort," Wild says.
Nevertheless, Post has been very acquisitive in recent years – but principally it has bought businesses centred on the North American market. The PowerBar and Musashi sports nutrition brands Post acquired from Nestle in 2014 have been the most international of the assets it has purchased, with other deals including egg-to-dairy supplier Michael Foods, Canada-based peanut butter manufacturer Golden Boy and, more recently, fellow US breakfast cereal manufacturer MOM Brands in January 2015.
Post's two most recent acquisitions came in 2015; it followed the MOM Brands deal with another eight months later, buying Willamette Egg Farms, a US producer and wholesale distributor of eggs. However, last November, Post said it had been continuing to look at possible acquisition targets and indicated it was looking for businesses that were closer to its existing assets after years of expanding into different parts of the food sector.
Buxton believes Weetabix "would fit very nicely" with Post's portfolio. "Post already has a presence in the UK via its iconic Grape-Nuts cereal brand and its expertise in marketing and distributing a range of cereals would make it a strong contender to be custodian of the various Weetabix brands," Buxton argues. "Weetabix would give Post both a significant UK presence and a greater share of the North American market. Post has been highly acquisitive in the past and an acquisition of Weetabix could mark the start of a spending spree on UK assets, making the most of its dollar-denominated spending power."
ABF has a presence in the UK cereal market through the Jordans brand and muesli maker Dorset Cereals, which the company acquired in October 2014. Weetabix's portfolio includes Alpen muesli but Buxton believes that should not necessarily preclude ABF for anti-trust reasons in succeeding in adding to its stable,should it be interested. "It depends how you segment the market. In terms of premium muesli, [ABF] would have pretty much 100% of the market but in terms of breakfast cereal, it's still a tiny proportion of it If it wasn't for Alpen, ABF would be a great purchaser because the Weetabix brand would sit perfectly alongside Dorset Cereals."
Wild, however, says he "would be surprised" if ABF – which he describes as "such a prudent company" – decided to pay the kind of price Bright Food could be hoping for.
Buxton, Wild and van de Bos describe the Nestle-General Mills global cereal venture, Cereal Partners Worldwide, as a logical buyer of Bright Food's stake in Weetabix. "With the acquisition of Weetabix, the joint venture Cereal Partners Worldwide would overtake leading player Kellogg's [in the UK] and also create a greater distance with PepsiCo," van de Bos says.
For Wild, the logic of the Nestle-General Mills venture being the front-runner of the four purported suitors means Bright Food may have to accept a lower price than they might otherwise wish. "Cereal Partners [is] the most likely and logical buyer, but at a much-reduced valuation," he says. "It is, of course, possible that Goldman Sachs don't get to a satisfactory price and Bright Foods decide to hang on. But I don't see the valuation getting better any time soon."