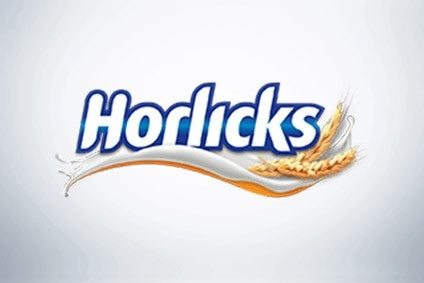 Some question the future of Unilever's presence in food and drinks. Why did the FMCG giant snap up GSK's consumer-nutrition assets, at the centre of which was Horlicks? Dean Best reports.
In the final month of 2018, we saw the denouement of one of the most high-profile M&A stories in food and beverage this year.
Industry watchers had touted either Nestlé or Coca-Cola as the favourites to buy the "consumer healthcare nutrition" products UK-based pharmaceutical giant GlaxoSmithKline had effectively put up for sale in March.
At the centre of the assets that became subject of a "strategic review" was food-and-beverage brand Horlicks, with the majority of sales from the stable of products made in India. The review also took in an assessment of GSK's 72.5% shareholding in GlaxoSmithKline Consumer Healthcare Ltd, a public company listed on the country's National Stock Exchange and Bombay Stock Exchange, which sells the products.
"Overall, we think Nestlé and Coca-Cola are favourites to complete the deal," Sanford Bernstein analyst Ali Dibadj wrote last month. "We understand that Nestlé and Unilever have both made initial bids, along with Coca-Cola and a KKR-led consortium. Indications are that Reckitt Benckiser and Danone have looked, but baulked at the price, and we feel sure that Mondelez International, PepsiCo and Procter & Gamble have also looked."
Fast-forward to Monday (3 December) and Unilever emerged as the winning bidder, announcing a complex cash-and-shares deal.
The transaction consists of three elements: an all-equity merger of Hindustan Unilever, the FMCG giant's listed entity in India, with GlaxoSmithKline Consumer Healthcare Ltd; the acquisition of an 82% stake in GSK Bangladesh; and the acquisition of certain other commercial operations and assets outside India.
Unilever said the "total consideration for the transaction" was around EUR4.6bn, of which the company's "implied contribution through both cash and through the issue of shares in Hindustan Unilever", is approximately EUR3.3bn. GSK will own just under 6% of Hindustan Unilever. The Knorr maker's shareholding in the Indian arm will drop from 67.2% to 61.9%.
The deal takes in what Unilever called GSK's "health food drinks portfolio" and covers India, Bangladesh and "20 other predominantly Asian markets", the company said.
The largest brand in the portfolio is Horlicks, under which GSK markets a range of malt-based beverages for which the brand is best known, as well as offering oat-based breakfast cereal and biscuits.
The portfolio also includes Boost, another brand under which GSK markets malt-based drinks and biscuits, as well as Foodles noodles, a line developed with Japan's Nissin Foods Holdings.
It is the beverage products that account for the lion's share of sales.
Unilever sees potential in health-and-wellness
While malt-based hot drinks have become relatively unpopular in the UK and the US, associated with elderly consumers, in India, manufacturers have had success in giving the products a more functional positioning, seeking to emphasise benefits to health and nutrition.
On the website for GlaxoSmithKline Consumer Healthcare Ltd, it reads: "The uniqueness of Horlicks nutrition comes from its use of science behind food, to create the best combination of wheat, malt, milk and barley that can be easily digested with a blend of vitamins and minerals. Combining all that is satiating and natural, Horlicks brings to its consumers the essential nourishment of grains and milk which is gentle and safe, and one that can build and strengthen the body, brain, muscles and bones."
Another example sits on the Horlicks India website, the Classic Malt variant is said to contain "a wide range of vitamins and minerals" and is described as "a nourishing beverage that helps support your child's growth".
Annoucing the deal, Nitin Paranjpe, the president of Unilever's food and refreshment division, said the acquisition means the company is "further strengthening our position in health and wellness". He added: "Horlicks and Boost will add to our stable of purpose-driven brands that help consumers to get more out of their lives."
That said, GlaxoSmithKline Consumer Healthcare Ltd reported revenue of INR43.77bn (US$614.4m) for the year to the end of March, down from INR44.26bn a year earlier. Its EBITDA was up 6.2% at INR9.34bn and its profit before tax was 6.3% higher at INR1.07bn. The growth of the beverage category in which Horlicks has slowed in recent years, industry watchers say.
On Tuesday and Wednesday, Unilever's senior management was in the Indian city of Mumbai for the company's annual investor day. In a presentation discussing Unilever's overall food and refreshment division, Paranjpe again underlined the health-and-wellness rationale for the deal and spoke about the prospects for Unilever's new assets, emphasising the distribution muscle of Hindustan Unilever.
"It is no secret Unilever is keen to strengthen our presence in the health-and-wellness segment. Even in our Unilever Sustainable Living Plan, we had called out the fact we would look to see how we could touch a billion people and impact and improve their health and wellbeing. This gives us an opportunity to play out where it is on-trend, consistent and is likely to give us superior growth as we move forward," Paranjpe said.
"Why? Because if you take a market like India – and 90% or so of this business that we've got happens to be in India – nine out of ten people have micronutrient deficiencies in this country. Four out of ten people are malnourished today. The penetration of this country is 25%. And, if you want to compare it in terms of what it means versus the rest of the business we've got, the Hindustan Unilever business, if you take the sales-weighted penetration of the categories it's present, it's close to 80%."
He added: "If I simply did the absolute extent of reach, the physical distribution of this company is somewhere between four to five times the reach of the Horlicks brand through the GSK consumer health business.
"You would have also heard the analytic capability this company has to do smart selling and that will make a difference to us. The capacity to drive penetration, the model of market development that has been built in this company … rural penetration all of this augurs well. And, of course, the marketing muscle and taking this into more premium products, new ranges, segmenting it etc."
Alain Oberhuber, a Switzerland-based analyst covering Nestlé and Unilever at German bank MainFirst, described the deal as one with "a high transaction price, which must have significant synergies to make the deal value-accretive".
He added: "We think that Unilever was more willing to do the transaction as Nestlé is not yet in the acquisition phase. Investors in Nestlé would have been disappointed to see such a high transaction price paid. Furthermore, we assume that Unilever does have more sales and cost synergies from such a transaction and therefore was more willing to pay this substantial price."
Underlying the "synergy" opportunity
Speaking in Mumbai, Unilever CFO Graeme Pitkethly said the "headline multiple looks like it's 31, 32 times [EBITDA]". However, he said a consignment agreement Unilever will provide to GSK's over-the-counter business, as well as EUR400m of cash on the balance sheet, means the price equates to an "EV/EBITDA multiple of 28 times".
And he added: "If you apply the synergy assumptions, we're very comfortable that we get down below to a 20x multiple post-synergy for the transaction."
Paranjpe told the audience in Mumbai Unilever believed its Indian business "will be in a position to unlock tremendous synergies from this – synergies not just in terms of growth but also in terms of cost.
"From a cost perspective, we've got plenty of opportunities, whether they're synergies in terms of our supply chain, the go-to-market operation, media buying, savings in procurement benefits, or simply the overhead leverage we would get as we combine these businesses. A massive opportunity."
In a stock-exchange filing to announce the deal, GlaxoSmithKline Consumer Healthcare Ltd outlined the rationale for the transaction. It said: "The proposed merger is in-line with the strategy to build a sustainable and profitable food and refreshment business in India. The parties expect significant synergies through supply-chain opportunities and operational improvements, go-to-market and distribution network optimisation, scale efficiencies in cost areas such as marketing and optimisation of overlapping infrastructure."
At the Unilever presentation in Mumbai, Paranjpe added: "It is our belief that this business could grow at over 10% per annum and have a ten percentage point improvement through the synergies we've got. And that creates enormous value for us."
It's been a busy week for Unilever. Eight days ago, the company announced Paul Polman would stand down as CEO at the end of the year after a decade in the hot seat.
The change at the top has, as it often does, prompted market watchers to weigh up what could lie ahead for the business with a new person in charge (in the shape of Unilever veteran Alan Jope).
Polman faced continued questions over how Unilever saw its long-term future in food and beverages (which account for around 40% of sales) and the appointment of a new CEO at the company will likely see those resurface.
However, the acquisition of Horlicks suggests Unilever still sees food and beverages as an attractive part of its portfolio, alongside its other assets in home, beauty and personal care.
just-food analysis: What could feature on to-do list of new Unilever CEO Alan Jope?