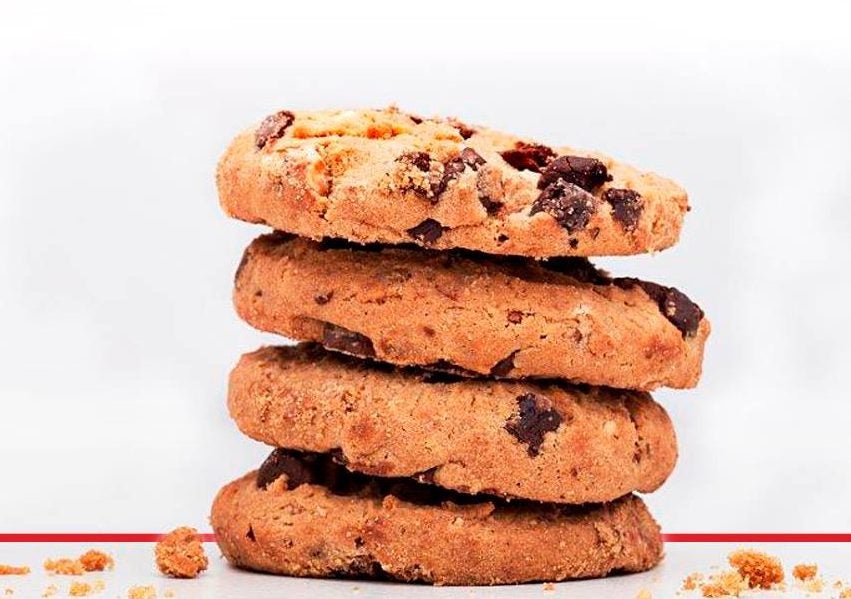 Eight months after gobbling down the bulk of UK biscuit maker Fox's, Italy snacks major Ferrero has made for the biscuit tin again, snapping up another business in the country, Burton's Biscuit Co.
The Nutella and Ferrero Rocher maker this week struck a deal for Burton's, a UK business owned by the Ontario Teachers' Pension Plan since 2013.
Last autumn, Ferrero, which has bought a clutch of biscuit makers in North America and Europe in the last three years, bought most of the Fox's assets from UK manufacturer 2 Sisters Food Group. The deal included two manufacturing sites that primarily produce Fox's-branded biscuits.
On Tuesday, through CTH, a "Ferrero-related company", the Italian giant added Burton's to its biscuits empire. Burton's is a business of six factories in the UK, brands such as Jammie Dodgers and the more upmarket Thomas Fudge's and, in the last year, sales of "more than GBP275m (US$389.6m)". The Burton's business also includes manufacturing for what it calls "major retailers and global brands".
The most recent set of publicly available accounts for Burton's Foods Ltd (Burton's Biscuit Co. being a trading name) show revenue rose 4.8% in the 52 weeks to 28 December 2019.
Combining Fox's and Burton's has been a deal long mooted by UK industry watchers and M&A advisers. Ferrero is the business to have brought them together, making Burton's the latest in a long line of deals in biscuits by the chocolate maker.
In a short statement to announce the deal, Ferrero said. "Through this acquisition, the Ferrero-related company expects to enlarge the offer of products in the sweet biscuits market, further to the previous acquisitions of Biscuits Delacre, Kelsen Group and Fox's."
Two years ago, CTH snapped up Denmark-based snacks business Kelsen, owner of brands including Kjeldsens Butter Cookies, from Campbell Soup Co. for US$300m. Four years ago, CTH acquired Belgian biscuits business Delacre.
In April of the same year, Ferrero struck a deal to buy a clutch of biscuit and snack brands in the US from Kellogg for US$1.3bn. That purchase followed a series of acquisitions by Ferrero in North America in the previous two years.
Bulking up in low-growth UK biscuit market
"The acquisition of Burton's makes sense in terms of strengthening the existing UK operations in terms of combining Buttons and Fox's together," Mark Lynch, partner at corporate finance house at Oghma Partners, says.
In the UK, Ferrero's larder now contains biscuit brands spanning the category, from the lower-price Burton's brands Jammie Dodgers and Maryland, through to the more 'premium' Fox's and the upmarket Thomas Fudge's, a brand Burton's acquired in 2019.
"Burton's lacked a premium biscuit offer and Fox's provides that, whilst, arguably, the Fox's assets bought by Ferrero lacked value brands like Jammie Dodgers, as well as super-premium products like those made by Thomas Fudge's," Lynch reflects.
The UK biscuit category is mature and low-growth but it did receive something of a boost last year amid the (so far) worst of the pandemic.
Data provided to Just Food from IRI valued the UK biscuit market at just shy of GBP2.41bn in the 52 weeks to 4 January 2020. In the year to 2 January 2021, sales rose 1.4% to GBP2.44bn. That equated to a year-on-year increase of 1.4%, slightly quicker than the 0.7% rise seen 12 months previously.
On a volume basis, sales had inched up 0.5% in the year to 4 January 2020. UK biscuit sales volumes grew 2.4% in the pandemic-shaped year covering the 52 weeks to 2 January 2021.
In a calendar year-to-date period up to 22 May, UK biscuits sales are down 6.3% by value (to GBP894.7m) and 8.3% by volume, IRI says.
"Looking at weekly data, it clearly shows the trend at the start of the year was slow, but the real issue is coming year-on-year with the panic buying in March 2020. Over the last six weeks, performance is flat on last year. So, no cause for panic with the year-to-date numbers," Stephen Jacobs, insight director at IRI, explains.
It feels like the key question is whether, in the medium term, UK consumers will continue eating biscuits to the extent they have been while working from home over the last year.
Ferrero appears to be betting there will still be growth to be had and has built a stable of major brands to try to capture what growth might be on offer. The portfolio presents, on paper, a strong competitor to market leader Pladis.
Clive Black, director and head of research at Shore Capital, suggests Ferrero's stable of brands could benefit from the boost larger brands have enjoyed during the pandemic.
"Big brands have had a really strong 18 months because of the pandemic. First of all, they had the capability to rationalise ranges so that their core offerings had very strong availability in the supermarkets through the key periods of the pandemic. That meant they gained a lot of market share from tertiary brands and private label," he says. "There's a clear opportunity for Ferrero to consolidate an in-market position within the UK at this time."
Cost benefits to target?
And, of course, there appears the prospect of cost synergies on the horizon as Fox's owner Ferrero sets about working on its latest biscuits asset.
"Conceptually you'd say there are considerable synergies available to them," Black asserts. "Taking out social overheads, looking at sourcing strategy, ingredients and, obviously, operating and logistics costs.
"Burton's operates out of six factories, so, alongside the plant network they have in the UK, I would have thought, over time, there will be considerable engineering of that platform with the aspiration of materially lowering the cost of goods and operating costs. I think that's the biggest motive."
Just Food has contacted Ferrero for further comment on its rationale for the acquisition of Burton's, including on any possible changes to production footprint that may come.
Julian Wild, a partner at UK-based law firm Rollits and industry veteran, argues it is "absolutely certain" Ferrero will, over time, look to consolidate production.
"Ferrero will have a plan to close more peripheral sites," he says. "They can only justify the rumoured GBP300m price by optimising synergies and making significant cost savings."
Wild does have some doubts about how quickly a company the size of Ferrero could move to make changes to its expanded UK production network. However, he points to Ferrero's recent decision to close the retail outlets of Thorntons, the UK chocolate business it bought in 2015.
"My reservation would be the speed at which a giant like Ferrero is able to move. However, they got there at Thorntons and were willing to close the ailing retail shops. What effect that has had on Thorntons remains to be seen," Wild says.
"Some of the small Burton's sites are niche and important in their local communities, so closures will meet a lot of resistance and political pressure."
There is agreement among industry watchers in the UK that Ferrero's deal-making has made it a strong competitor in the country's biscuit market.
"Ferrero is now a very strong competitor to the Pladis-owned United Biscuits/McVitie's," Wild says. "The UK is a big biscuit market and Ferrero has had a lot of money to spend. Burton's brings a good list of stable brands in the mid-market area, which complements Fox's stronger concentration on chocolate and more speciality products.
"Ferrero has spent a lot of money in the UK in biscuits and chocolate and will have to work hard to get a return – but they will take a long-term view and not expect a quick pay-back."
In the short term at least, the scale Ferrero has achieved in UK biscuits could help it navigate the pressure from input costs the industry is seeing at the moment. "I would imagine that the COGS and social overhead-cum-operating and distribution costs will be several percent of the combined entity," Black says. "It's an interesting time for Ferrero to be making an investment in the UK market that respect. I think to be fair it is a really good portfolio to attack the UK market."