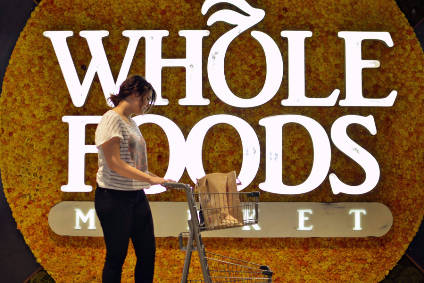 David Henkes, advisory group senior principal at US foodservice consultants Technomic, outlines why more US supermarkets are putting greater emphasis on prepared foods, with some providing in-store eating and becoming grocerants in turn.
Prepared foods – such as a rotisserie chicken, fully prepared hot and cold sandwiches and fully prepped and hot pizza – have made significant inroads in the US supermarket channel, causing changes in the way individuals and families obtain and consume meals.
The landscape of supermarket foodservice has changed dramatically in the US over the past several years. Within Europe and the United Kingdom, purchasing high-quality, fresh pre-made (generally chilled) foods at retail outlets has been commonplace for consumers; in the US there have been experiments on and off for years but only fairly recently have we seen sustained and strong focus put against delivering strong value within prepared foods.
What is important to note is the dramatic growth in this segment in the US. Today, most leading supermarkets have identified foodservice as their leading strategic priority, with the result being long-term growth of over 10% annually in supermarket foodservice over the past ten years. The segment now is valued at over US$27bn in consumer sales, larger than foodservice segments such as colleges and recreational foodservice. As part of those strategic initiatives, retailers have made considerable changes to the physical layout of stores and an emphasis on perishables – with a growing perimeter and shrinking centre store – has been a prevailing theme. The prepared foods department provides one of the best opportunities to truly differentiate.
For supermarkets, expansion of – and dedication to – fresh prepared foods is an imperative. Food retailing is more competitive than ever with supercentres and warehouse clubs being joined by drug and dollar stores, as well as online providers (such as FreshDirect and Amazon) in creating a much more competitive environment and encroaching on supermarket territory. With the blurring of channels, share of stomach is becoming more and more fragmented. Supermarkets need a unique offering to shift decisions about store choice beyond price and location.
While retail is a business known for its slim margins, the prepared foods area increasingly contributes not only traffic but stronger margins and healthier bottom lines. The mindset of supermarket management has changed and they increasingly see foodservice as a profit centre; on average, prepared foods now represents 5% of supermarket sales. Moving forward, we expect to continue to see that percentage rise as higher-margin offerings become a stronger focus throughout the grocery channel.
For many leading supermarket operators, the perimeter has become a bit of a 'food court' with a variety of food and beverage alternatives available to customers. An increasing number of supermarkets are introducing limited or full-service restaurants in to their physical footprint. Along with this, most stores have hired corporate executive chefs to design their prepared foods menus and in-store chefs prepare meals and serve them to customers in contemporary in-store dining cafes.
Prepared foods have been traditionally takeaway-oriented but some of the leading supermarkets are adding seating areas, leading to the term "grocerant" – Whole Foods Market as an example offers the opportunity to dine in at a couple of its leading-edge stores.
Furthermore, supermarkets are increasingly offering more "food stations" to include separate areas for both self-serve and made-to-order items. These food stations use the freshest ingredients, often sourced locally, and items are frequently prepared right in front of the customer using an open kitchen. These in-view preparation areas are meant to be a means of differentiating versus the competition. Stations also cater to changing preferences by offering both traditional comfort food items such as chicken or pizza as well as a variety of ethnic or specialty items such as sushi, barbeque, seafood, and vegan fare.
The future of the supermarket foodservice landscape appears bright. Supermarket executives almost unanimously agree they will be expanding and improving their foodservice offerings in the coming years. They believe this is necessary as on-the-go trends continue and consumers are seeking out new venues in stead of restaurants or other foodservice operators. Projections also suggest this channel as one of the most dynamic in the years ahead. Annual growth in the range of 8 to 9% is a reasonable expectation through 2017.
For food and beverage suppliers, selling into supermarkets does not only mean selling packaged goods anymore; much of the food is prepared on-site or prepared off-site by commissary kitchens, and the selling process is much different than what used to be the "traditional" supermarket. This area of foodservice is dynamic and growing, and supermarkets are looking to suppliers to provide expertise and advice to assist in growing this strategically important part of their business.