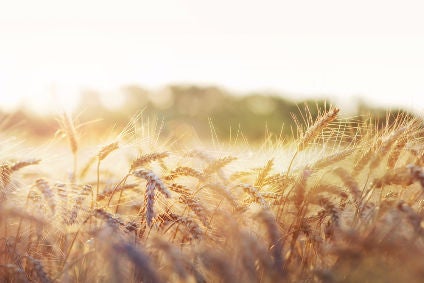 Demand for foods billed as "natural" is growing in the US but without a clear definition of exactly what that means, can consumers trust the products? Katy Askew investigates.
The US food sector has witnessed a significant shift in consumer attitudes, with more shoppers increasingly demanding healthier ingredients and more transparency from food makers.
An evolving understanding of the role nutrition plays in a healthy lifestyle has been a major driver of this transition. Diet foods have lost favour, while foods perceived to offer longer-term positive nutrition benefits – such as items high in protein, whole grains, fibre or fatty acids – continue to gain popularity. Meanwhile, according to a 2015 survey conducted by the US-based International Food Information Council (IFIC), consumers are taking a "less healthful" view of products containing refined grains, saturated fat, added sugars and artificial sweeteners.
As a result, US shoppers are paying more attention to what goes into the packaged food they buy. The IFIC survey found 47% of US consumers claim to look at the ingredients list before purchasing a packaged food item, compared to 40% of respondents who made a similar claim in 2014.
When considering what constitutes a healthy product, respondents identified foods low in components such as sugar and fat, as well as products that are free from artificial ingredients and preservatives.
Other factors supporting growing demand for natural or organic items include environmental and safety concerns. Key objectives informing purchase decisions have come to encompass backing local farmers, supporting companies with good working conditions, reducing exposure to pesticides, protecting the environment from chemicals, providing better living conditions for animals and reducing antibiotic use in food
As these concerns have become more mainstream, sales of products making natural or organic claims have risen. According to data from investment advisory group Baird, sales of natural and organic products have increased by more than 350% since 2000, rising to a value of just under US$55bn last year.
However, there is considerable confusion among US consumers over the definition of "natural" foods. IFIC's survey found that while "natural" claims are most associated with being additive or preservative free, with 29% of respondents selecting this option, 19% of consumers thought it meant containing foods "from nature" or whole foods, while 17% believed it meant containing no artificial ingredients or flavours.
A separate study, conducted by the Consumer Reports' National Research Center in December last year, found consumers also associate natural claims with products free from growth hormones, GMOs, artificial chemicals and pesticides.
Significantly for food makers, Consumer Reports found more consumers would purchase natural foods if they believed it would meet their expectations. Four in ten consumers surveyed did not purchase natural foods – but three-quarters would if the natural label lived up to their expectations.
Sixty two per cent of consumers already buy natural products and the group would would also be willing to pay more for these items if they understood and trusted the natural claims, Consumer Reports discovered. An overwhelming majority of this group – 87% – agreed they would pay a higher price if the natural label met their expectations.
The business case for building consumer trust in natural claims is clear. As Dr Martha Rogers, founder emerita of US consultants Peppers & Rogers Group, observes: "Customers are sceptical of whose side we [the food industry] are on. If they see us as people who want to sell more stuff that doesn't help them. If they see us as people who want to help them be healthy… that helps them and we will sell more stuff."
Dr Rogers says in a period when consumers can easily access information via the internet and social networks, businesses are all operating in a more transparent environment. As a result, she argues "being trustworthy is no longer enough. Brand trust is not longer enough… Relationships with consumers based on trustability are what we are aiming for."
This "trustability" delivers a competitive advantage but requires companies to shift the way they operate and measure performance. "A trustworthy company focuses on quarterly profits as the most important KPI whereas a trustable company uses customer analytics to look at profits versus the value of customers. These are the companies that are harder to compete against," Dr Rogers says.
A significant stumbling block for food makers hoping to use natural claims to build trust is the fact there is no clear definition. Unlike organic products, which have stringent certification requirements presided over by the US Department of Agriculture, natural claims remain largely unregulated.
The data on consumer attitudes to organic versus natural is mixed. According to a survey conducted by research firm Mintel, 51% of US shoppers believe labelling something as organic is "an excuse to charge more". In addition, 38% say the term organic is a marketing term with "no real value or definition".
"Consumers are confused when shopping for organics due to the large selection, confusion over natural versus organic claims, and limited regulation of the term natural," Billy Roberts, senior food and drink analyst at Mintel, suggests. "This scepticism could be leading to some degree of consumer apathy, as shoppers may not perceive any real benefits to going green."
However, this view contrasts with a consumer study conducted by industry body the Organic Trade Association. In its survey of US families, the OTA found an increasing number of consumers – eight in ten – are purchasing organic foods while a growing body reports familiarity with the USDA organic logo, with 47% stating they are "very familiar" with the certification mark versus 27% six years ago.
"Consumers have long been demanding to know more about how their food is grown and processed, whether it's fresh produce, a box of crackers, or a jar of baby food," argues Laura Batcha, CEO and executive director for OTA. "The findings of this survey show that the more parents learn about the benefits of organic and the transparency of the certified organic system, the more they will choose organic for their families."
Over the past five years sales of natural packaged food products have risen at a slower pace – albeit from a higher base – than those of packaged organic food items. Data from Euromonitor International reveals between 2010 and 2015 sales of natural packaged foods rose by 5.5% to US$21.8bn, while sales of organic foods increased by 20.9% to US$13.41bn.
Source: Euromonitor International
The disparity in growth between organic and natural food products can partially be chalked up to a lack of clarity over what natural means. Whether this has a negative impact on organic food sales, with confusion stifling growth here also, is less certain.
According to the US Food and Drug Administration, it "has not engaged in rule making to establish a formal definition for the term natural". Although the agency notes: "We do have a long-standing policy concerning the use of "natural" in human food labelling. The FDA has considered the term "natural" to mean that nothing artificial or synthetic (including all colour additives regardless of source) has been included in, or has been added to, a food that would not normally be expected to be in that food. However, the policy was not intended to address food production methods, such as the use of pesticides, nor did it explicitly address food processing or manufacturing methods, such as thermal technologies, pasteurisation, or irradiation."
In response to so-called citizens petitions and requests from federal courts – which are being asked to rule on litigation challenging "natural" claims – the FDA recently completed a consultation on whether it is appropriate for the agency to define the term natural and how it can be used on food labels. Requests for comment on the subject closed last week (10 May).
In contrast, organic foods are clearly defined. "USDA-certified organic foods are grown and processed according to federal guidelines addressing, among many factors, soil quality, animal raising practices, pest and weed control, and use of additives. Organic producers rely on natural substances and physical, mechanical, or biologically based farming methods to the fullest extent possible," the USDA notes.
In addition to environmental sustainability and animal welfare issues, organic foods touch on a number of subjects that are of growing importance to US consumers. They are free from artificial preservatives, colours, flavours and other additives. Meat will be reared without the use of hormones and organic products will not contain GMOs.
In the absence of a distinct definition of what it means to be a natural food product, a rising number of food makers are detailing more specific claims – such as 'antibiotic-free' – on their packaging, alongside the natural descriptor. As food companies work to build trust, third party accreditation is becoming more commonplace in areas such as GMO-free production, for instance.
Megan Westgate, executive director of the Non-GMO Project, says that there has been a significant up-tick in interest from natural food companies seeking verification that their products do not contain GMOs. "There has been an explosion in the Non-GMO Project, it is going very mainstream… There is this big gap between consumers expectations and reality… There is a huge business opportunity here because of how much consumers want it."
Breaking down claims to a more granular level might enable natural food companies to become more "trustable". At the same time, however, third-party verification can be a costly and time-consuming process. Unless a definition of natural is developed and the term itself becomes trusted, it will remain challenging for the sector to fully capitalise on growing consumer demand for the attributes consumers want to associate with natural.