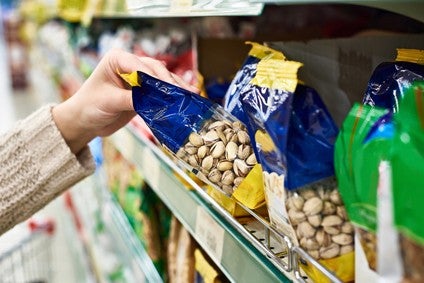 It is impossible to talk about what is likely to happen to food industry trends in the UK in 2019 without mentioning the woolly mammoth in the room that is Brexit but analysts believe wider trends will reflect concerns about health and the environment, amongst other things, writes Andy Coyne.
The UK's departure from the EU on 29 March – Brexit – is still shrouded in uncertainty, partly around whether a meaningful agreement can be forged that will allow Britain to continue trading with its former EU partners without businesses and consumers noticing a big difference or whether the separation comes after 'no-deal'.
In the case of the latter, the potential is there for large-scale disruption to the UK's food supply chain given so much of what is eaten in Britain comes from the EU at both the finished product and ingredient level.
As Hamish Renton, managing director of UK-based food and drink consultancy HRA, puts it: "If it [Brexit] goes the way it might, it will be carnage and will dwarf all other trends.
"There would be issues with the availability of raw materials. And if there is any delay in the importation of those you won't be able to buy something fresh because it will be stuck at Dover.
"There will be choppy seas for retailers and manufacturers. There are probably 25,000 products in stock in the average Tesco or Asda and perhaps 20% of those are purely British."
How well do you really know your competitors?
Access the most comprehensive Company Profiles on the market, powered by GlobalData. Save hours of research. Gain competitive edge.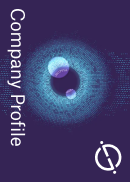 Company Profile – free sample
Thank you!
Your download email will arrive shortly
Not ready to buy yet? Download a free sample
We are confident about the unique quality of our Company Profiles. However, we want you to make the most beneficial decision for your business, so we offer a free sample that you can download by submitting the below form
By GlobalData
This 'doomsday scenario' may not come to pass, of course, but the threat of it has already had an impact on UK food companies with businesses such as Premier Foods admitting it is stockpiling ingredients and admitting in January it will take a view on whether to extend that approach to finished products.
"Big companies are so preoccupied with Brexit it is tougher for them to innovate"
For trend-watchers keen to pick up on what could drive innovation in 2019, stockpiling does mean cash is being spent on inventory that could, potentially, be spent on expansion or product development.
As Renton says: "Big companies are so preoccupied with Brexit it is tougher for them to innovate."
But Brexit may also bring opportunities. Smaller companies or even start-ups may fill that innovation gap as John Stapleton, a serial entrepreneur behind food brands New Covent Garden Soup Co. and Little Dish who now operates as an angel investor and industry adviser, points out.
"Given the risk of tariffs etc., 'brand Britain' could be a thing as long as it is relevant in terms of heritage and not just about sticking a Union Jack on the side of products," he says. "And the source of origin rules may not relevant after Brexit so we could be making Brie in South Wales, for example."
Brexit aside, however, there is some agreement among market watchers and industry experts about the key trends we will see in the UK food sector in 2019.
Here are the main four:
Health and wellness – from anti-ageing to nootropics
Seeing food as something that not only sustains life but improves the quality of it and even extends it is a growing trend according to analysts and they expect to see this trend growing in 2019.
Jenny Zegler, a director and food and drink analyst at research company Mintel, talks about a 'through the ages' trend with more products linked to anti-ageing and longevity.
"Expect to also see food and drink manufacturers look to the beauty and personal care industry for inspiration for healthy ageing product development. More food and drink will address longevity-related health concerns, be marketed with positive language that rejects terms like 'anti-ageing' for its negative connotations, and appeal across ages," she says.
"It could be things like collagen and aloe, an interesting migration from the beauty aisle to food and drink.
"And products have used oats, for example, for heart health but now it might be something for bone health or eye health. It may be Omega 3 or Vitamin A.
"People may have been taking vitamins and supplements but now packaged food companies are taking some of those ingredients and putting them in their own products. It might not be a miracle cure but it shows that consumers are thinking long term about their health. It's about taking a more proactive approach to living a longer life."
"Nootropics are right at the early stages but it will build this year"
Stapleton, meanwhile, believes the health and wellness trend is here to stay. "It's part of the mainstream make-up now," he says. "But it's a combination of health and wellness and taste. It's not a sustainable proposition to have things taste crap. Consumers are more demanding so it needs to be enjoyable.
"It [the trend] is not people who are on a binge diet but people who reduce gradually but don't want to give up certain foods. Whether its high protein or low sugar if it doesn't taste good why eat it?"
A growing sub-category of health and wellness is gut health, usually catered for by fermentables.
Renton says: "This is a huge trend. Things like kombucha and kefir have been going gangbusters since spring and this next year they will go mainstream."
Interestingly, he also points to nootropics – substances that may improve cognitive function – becoming an increasingly big deal in food products.
"These target mind-health in the way that fermentables do with gut health. It is crossing over from pills and powders into things like bars," he says.
"These are products that contain a bunch of stuff you've never heard of. It is right at the early stages but it will build this year."
Truthfulness
Transparency, or truthfulness as Stapleton calls it, is likely to increase in importance in 2019.
"It could be the ingredients list, farming and animal husbandry and even storage conditions. The consumer is looking more and more at this," Stapleton says.
"More and more consumers are getting fed up with outlandish claims which we are seeing across the board. At times you can see stuff where people are chancing their arm. For example, something that is marketed as a turmeric product, a drink that has very little turmeric in it which is marketed as a turmeric drink.
"You need to justify the claims you are making. Drinks that can improve your memory etc. These are outlandish claims that shouldn't be allowed."
The trend crosses over into ethics, Stapleton adds. "There is much more awareness about living farmers a fair price for what they are doing on their farms. Farmers should get a reasonable wage."
Amarjit Sahota, founder of research business Ecovia Intelligence, expects to see a continued rise in the number of ethical and free-from labels.
"More food products will have organic, fair trade, Rainforest Alliance or related labels like Vegan Society, Proveg, gluten-free, etc," he says.
Packaging chief among sustainability concerns
Related to ethics, words such as sustainable, recyclable and biodegradable are already a key part of the food lexicon and that is likely to continue in 2019.
Zegler at Mintel said: "In 2019, support of and demand for more corporate sustainability programmes will grow as consumers better understand what's required to get closer to achieving a truly circular food and drink economy. These sustainability efforts will include not only improving access to recycling, but creating products with ingredients that are grown in accordance with regenerative agriculture practices."
Zegler said consumers are expecting companies will make pledges but there is an opportunity for more collaboration.
"Consumers can take action at the end of a product's life," she says. "In 2018, a lot of consumers have been aware of plastics and they know they have a part to play."
But will consumers be willing to pay a premium for products that are sustainable in terms of ingredients or packaging?
"There is some give and take," Zegler says. "Some will be willing to pay for it. We have seen that in some categories where sustainability is a big concern, such as seafood."
Stapleton believes there is still work to do in the area of 'green' packaging.
"We are getting momentum in reducing packaging and biodegradable and reduction in food waste," he says. "The solution is not ideal yet. Some of the biodegradable packaging is naff.
"But the customer is king and this a trend not just for a few weirdos on the sidelines. And retailers are good at spotting trends."
More generally, Stapleton is calling for retailers to support sustainability efforts despite the competitive environment they are operating in.
"There has to be a recognition from retailers that not everything is about price. How is it possible to buy a whole chicken for GBP2.99 (US$3.84) when you think about all that has to happen for that chicken to get there? It puts the food industry and the supply chain under all sorts of pressure," he says.
Renton also believes more thought needs to be given to sustainability, especially on packaging.
"It could be a worse solution to deliver a recycling solution that uses more energy," he says. "Plastics reduction [rather than elimination] is the way it should go."
Sahota at Ecovia believes pressure to reduce packaging impacts will continue.
"Food and beverage companies are under pressure to reduce their packaging footprints because of pressure from consumers and NGOs about plastic pollution. We expect more companies to adopt sustainable packaging solutions whereby they look at biopolymers or alternative packaging formats," he says.
"And more food companies will be using sustainability metrics when developing new products. Large multinationals, including Unilever and Nestle, are already using metrics to measure and reduce environmental impacts e.g. carbon footprint, water impacts, waste, etc. Nestle and Unilever are two companies that have made pledges to develop zero-waste to landfill sites."
Meal kits to ride convenience waves
Busy lives have led this trend over the last few years and we are likely to see further growth in the food-to-go and ready meal categories in 2019, analysts say.
Renton says: "There is an on-going drive for convenience. People are looking for more prepared foods, looking at soups, ready meals, meal kits. That will continue to grow at pace."
Zegler at Mintel agrees. She says: "We predict the rising segment of consumers who are often on-the-go, yet want to spend more time at home will increase demand for upscale, 'speed scratch' solutions and restaurant-quality, ready-to-consume products.
"As meal kits and foodservice-inspired beverages lead the way, there will also be more opportunities for brands to develop healthy, flavourful, customisable, and quick premium convenience products for breakfast, lunch, dinner, snacks and dessert occasions."