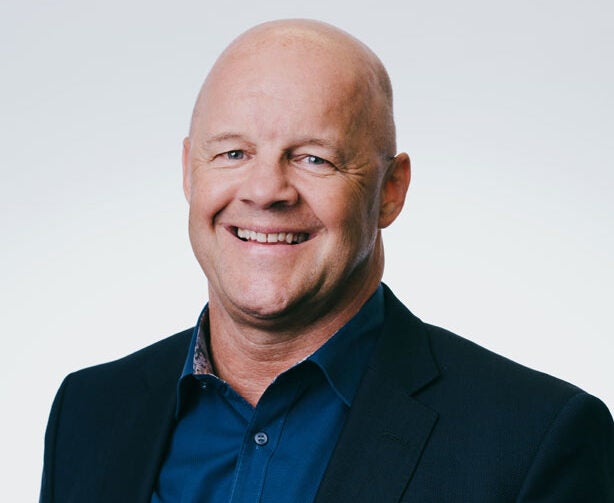 Craig Kearney, the CEO of Vitaco Health Group, suggests UK retailers haven't yet "captured the opportunity" in the accelerating sports-nutrition category like they have in Australasian countries.
Over in London on a business trip ahead of this week's sports and active nutrition conference in Amsterdam, Kearney says the retail market in the UK is "underdeveloped" compared to his country of abode – Australia. However, he concedes the online marketplace is quite the opposite.
Australia is more competitive, too, with more local and US brands on offer, suggesting the UK has some catching up to do in a category Kearney says has "significant opportunities".
Vitaco is a New Zealand-headquartered business but is listed in Australia and, Kearney claims, is the largest sports-nutrition manufacturer in Australasia by sales and volume. The company also supplies its protein powders, bars, snacks and drinks to the Asia-Pacific countries, Europe and the Middle East under the brands Musashi and Aussie Bodies, both acquired through M&A. Vitaco also owns the legacy Healtheries line of vitamins and supplements, along with Nutra-Life.
The subject of acquisition activity itself, Vitaco was bought in 2016 for AUD314m (US$204.5m today) in a 60-40 split between drugmaker Shanghai Pharmaceuticals Holding Co. and private-equity firm Primavera Capital. Kearney says the business generates sales of AUD270-280m and is "having to fight to retain dominance because of the competitive nature of the market".
Speaking to Just Food for this Q&A interview, he says Vitaco "dominates advertising, we dominate brand awareness [and] we dominate market share", and, Kearney adds, is "one of the largest vitamin companies in Australasia", manufacturing out of Auckland.
Just Food: How is competition in Australia, compared to the UK?
Craig Kearney: I think it's more competitive than in the United Kingdom. More brands there. There is a fairly strong marketing, competitive nature. Retail is very competitive. When I look at the number of brands in retail in the UK and I compare it to the number of brands in Australia, I'd say Australia is twice as competitive as the UK. There's a lot of American brands in Australia that I haven't really seen here.
Just Food: Is that because of the perception that Australians tend to be more health conscious?
Kearney: I think that's a bit of a misnomer if you look at the obesity levels in Australia. I think that there's this sort of image that Australia is all about blue skies, running around in the sea and doing lots of exercise. That's true for a percentage of the population.
Our weather is more conducive to being outdoors and playing sport. Our sports participation rates are pretty high with people that are playing football or tennis or walking or running or golf, whatever. I think the market is more developed in Australia because brands have spent more time communicating the category to consumers and educating the consumers about the benefits of sports nutrition. I haven't seen that level of development in the UK.
Just Food: Can you give a sense of how the Australia market has developed?
Kearney: In Australia, it's a growing category, but globally, sports nutrition is a growing category. It is one of the fastest-growing categories of consumer health. Most countries in the world have double-digit growth and we expect that will continue for the foreseeable future.
The size of the markets is pretty bloody big now but is only going to get bigger, in our view. The market's worth AUD20bn in the United States, for example, growing at 7% or 8%. Australia's about AUD1bn and growing at 12-13%. The UK is about AUD1.3bn and growing at about 14%.
Just Food: What are the growth drivers behind the category?
Kearney: There's a bunch of different dynamics as consumers move to a more healthy lifestyle and healthy eating. They're gravitating to sports-type brands because they think they are healthier – healthier consumption in the afternoon or in the morning. Instead of a chocolate bar or a muffin, I'll take a sports bar with me.
There's also the opportunity to educate consumers about the benefits of protein for sports goers as much as people who do weights. It's about people who conduct any sort of sport, who will benefit from sport-nutrition products. And that's not just me saying that because I'm a company, that's what the clinical evidence proves.
Just Food: How do powders, bars and drinks rank in demand terms?
Kearney: It's powders but bars are the fastest-growing area where there's the biggest opportunity for more growth. But the powders give a brand credibility and bars give the brand convenience. Having the powders and the bars is quite important if you're going to have brand credibility.
Just Food: It seems an increasingly older audience is buying these products?
Kearney: Conventionally you would have said, male 18 to 25, but now it's female and male 18 to 40. Certainly, the audience has gotten older as more people have started to understand the benefits of protein. And, as people become more health conscious, and they continue to do exercise into the later stages in their life.
Just Food: Is the less meat and dairy trend a factor behind the growth?
Kearney: There was a movie that came out a few years ago called Game Changers and that was a lot of high-profile sports people in America and Europe changing their diet and moving to a vegan or plant-based diet. A lot of sporty guys said that their personal performances were enhanced.
Transition that across plants and that has had a significant impact on the split of dairy protein versus plant-protein sales. And there's no doubt that plants are becoming an increasingly popular section of this market. However, the vast majority is still dairy-based, but plant is faster growing.
There's no doubt that some people are using these products as a meal replacement. Some of them might be going 'I'm going to have one less steak this week and have a protein shake instead. I don't know if that's necessarily a massive dynamic but there is certainly a move toward using sports-orientated products instead of a conventional bar or other things.
There's a lifestyle component to this market and there's a sports component to this market. Lifestyle people go 'I will change my diet and have a shake during the day instead of fish and chips, a burger or sandwich' and other people are going 'I need to enhance my sport performance, my preparation, my recovery, and I'm going to use sports nutrition to enhance my overall performance as a sports person.'
Just Food: How did the market play out before and during the pandemic?
Kearney: What we saw was our bar sales flattened out, or even declined, because the convenience of picking up a bar from the supermarket, petrol stations and convenience stores or the pharmacy wasn't happening because consumers weren't walking into their regular retail outlets. So powders went up, bars went down.
When life went back to more normal circumstances, consumption and purchasing behaviour went back to normal. Powders continued to grow but bars went from being flat to plus 20%, and they were going at 15% or 20%.
In Australia, our Musashi brand was on a very strong growth trajectory. Overall, it flattened out for six or eight months and now it's back on that very strong growth trajectory.
Just Food: What sort of growth curve are you expecting moving forward?
Kearney: We are expecting the growth experienced in the last two or three years, which has been high-single-digit to 10 to 11%, will continue.
The only proviso I would say on that is a number of our key ingredients, the raw materials, have gone up extraordinarily in the last two years and we're having to pass on some of that price to our customers because it's just going crazy. There potentially is going to be a volume slowdown as consumers start to see the prices have gone to a point where they're just going, 'I'm not sure I'll ever buy as much as I used to when I've got to pay that sort of money.'
Just Food: Some might still see the category as a discretionary spend?
Kearney: It depends how you break it down. If you're looking at a tub of powder and then you go 'what's the cost per serve?' It might be $1 or a GBP1. Considering what the cost of a cup of coffee is, and it's a meal and it's a recovery from big exercise, it's probably not massive from a cost-per-serve point of view.
However, if you still have to shell out GBP40 or GBP50 for your tub of powder as a one-off event, that is quite expensive.
If you look at recessions and economic challenges in the history of the last 30 years, health is one of the last things that people are prepared to cut out of their budget. But we all have to acknowledge that the inflationary rates, particularly in the UK we're seeing at the moment, it's definitely going to have an impact on consumer purchasing patterns and part of that is inevitably going to pass through to this particular category.
Just Food analysis: Sports-nutrition growth credentials face inflation resistance
Just Food analysis: Plant power – the rise of vegan sports nutrition products