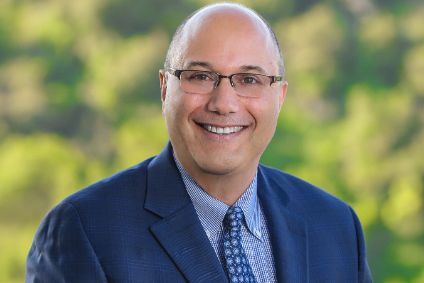 Forecasts for cell-based protein can be striking but can the emerging industry fulfil predictions? Dean Best talks to Lou Cooperhouse, the CEO and co-founder of US cell-based seafood supplier BlueNalu, about the prospects for his business and the wider potential to disrupt the global seafood market.
Lou Cooperhouse describes cell-based seafood "the Holy Grail of the Holy Grail" – and, in little more than 18 months, it could be on the plates of consumers in the US.
Cooperhouse, a food-industry veteran of 35 years, is president and CEO of San Diego-based BlueNalu, a firm just two years old but already well into the process of developing seafood made from cells – and, since February, a business with US$20m in Series A financing under its belt.
For BlueNalu and its investors, cell-based seafood has a number of benefits. The product can, proponents say, help reduce some of the negative health and environmental impacts of the conventional seafood supply chain: from over-fishing and the broader damage to the oceans it can bring; to the shipping of product thousands of miles around the world; and to health concerns related to mercury and micro-plastics.
However, one of the key issues in the wider – but still nascent – industry is how to move from proof of concept to scale. The idea of cell-based food is now widely accepted but moving from concept to business is the critical question for those in the trade.
Nevertheless, Cooperhouse, who set up BlueNalu in 2018 after a four-year stint at Rutgers University's Food Innovation Center (where one of his clients was US meat-alternatives firm Impossible Foods), says the debut of his company's cell-based seafood is, now, on the horizon.
"Where we're at is about a year-and-a-half away from having product in a test market," he tells just-food. "We're very small-scale but that's kind of the first, if you will, proof of commercialisation that anybody's seen. It will also be accompanied by having US FDA [Food and Drug Administration] regulatory approval."
The $20m financing will help BlueNalu develop its pilot production facility in San Diego and prepare for its launch onto the market.
Privately-owned US food giant Rich Products and Japan-based Sumitomo, the owner of global fresh-produce supplier Fyffes, are among the investors. BlueNalu also attracted South Korean tofu maker Pulmuone Co., US ingredients major Griffith Foods and Netherlands-based animal nutrition business Nutreco.
Griffith and Nutreco will help in areas further up the supply chain, Cooperhouse explains, centring on the feed given to the cells from which BlueNalu will produce its seafood.
Sumitomo and Pulmuone will work with the company on plans to enter Asia, where per-capita consumption of conventional seafood is "four or five times that of an American or EU consumer" and where, Cooperhouse predicts, demand will continue to grow as GDP increases.
Rich Products, home to consumer-facing brands such as Jon Donaire desserts and Byron's Smokehouse barbecue meats, also has SeaPak seafood in its portfolio and, earlier this year, added to its portfolio with the acquisition of US group Morey's Seafood International. Teaming up with Rich Products will, Cooperhouse says, "really help us explore the retail opportunity in the future once we get close to the market".
It's the investment from Nutreco – one of the largest suppliers of aquaculture feed – that looks central to BlueNalu's project. The two companies unveiled their "strategic partnership" a month ahead of the Series A announcement. The tie-up will help BlueNalu further work on the quality and cost of the ingredients it gives to its cells, having already, Cooperhouse says, made strides on feed and "media", which provides cells the nutrients they need to grow.
"The reason that we partnered with Griffith, but primarily with Nutreco, is we recognised our success will clearly be heavily influenced by our ability to drive our costs down, ideally to price parity," Cooperhouse says.
"Working with Nutreco is a paradigm shift from a cost perspective"
"We think that's very achievable because we've already dramatically reduced our costs in our feed and our media. One thing this industry's never seen is there's no definition of economies of scale. The beauty of working with Nutreco, versus some of the pharma-grade suppliers that are out there, is Nutreco's in the aquaculture feed industry, a much lower-margin, higher-volume model. We're not working with a biopharma media model that biotech companies might find familiar. We're working with a feed supplier. It's a paradigm shift from a cost perspective. We feel that strategy will really allow us to differentiate ourselves from our competitors, who might be more aligned with some of the media companies."
In the coming weeks, BlueNalu is set to "announce a pretty large expansion of our physical space", Cooperhouse reveals, as part of "two primary objectives" for the company in the next 12 months – to get production capacity in place for a planned test launch in the second half of 2021 and, crucially, to secure approval from the US FDA to hit the market.
Cooperhouse describes BlueNalu's production site as "a commercial pilot facility" one that can "actually put maybe 200-500lbs per week into initially approved service applications". The start of production will be what BlueNalu calls "phase three" of five "phases of commercialisation", he adds. Under the plans, phases four and five will each see capacity grow by ten times.
BlueNalu's executive team have been in discussions with the FDA "very early, before we were very far along at all", Cooperhouse explains. "Their guidance has been instrumental in helping us think through some of the things they expect, so when we actually submit to the FDA, we anticipate having a reasonably quick process because we worked with them early on. Companies that don't do that may need to start over in certain areas or might have a longer timetable due to additional testing that might be required."
Formal submission of BlueNalu's documentation for the FDA's approval will start this summer and, Cooperhouse says, the process will conclude next summer. The company is confident it will get the green light. "We don't anticipate any problems at all," Cooperhouse insists.
The regulator will look at BlueNalu's submissions on two areas – one on food safety and the other on how its cell-based seafood will be labelled. There has been discussion in the emerging industry about how the products should be labelled and what they should be called.
Cooperhouse says BlueNalu is "comfortable" with either 'cell-based' or 'cell-cultured' but prefers the former. "We've historically been using the term cell-based. Frankly, we want the consumer to know our product is different. You can purchase wild-caught, you can purchase farm-raised, you can now purchase cell-based and 'By the way, our product has no mercury, no micro-plastics. You choose,'" he asserts.
"Over time, we're quite convinced there will be enormous [consumer] adoption"
BlueNalu has commissioned research on labelling it plans to release "in the next several months", Cooperhouse says. More broadly, he and the company believe any initial reticence among consumers about eating cell-based seafood will wash away. "Like a lot of things in life, it might seem a little bit foreign to the consumer initially. There's always early adopters and later adopters," Cooperhouse says. "Over time, we're quite convinced there will be enormous adoption at all levels because we basically find all the wonderful things seafood offers but also now none of the negatives that might be associated with it."
The company's opening product will be mahi-mahi and its first market will be the foodservice channel in the US. "It'll be initially provided as a raw IQF frozen product that will be used either as an appetiser or an entrée," Cooperhouse explains. BlueNalu will offer the fish for a limited time in different settings to learn how the product works in "fast casual, a seafood restaurant, a sushi restaurant … what are some of the benefits that are really resonating, how this product is being presented on menus".
Foodservice operators approached so far are "excited", Cooperhouse asserts, pointing to a range of benefits for kitchens, from improved yields, a longer shelf-life and a "stable" supply chain. "We do see ourselves not just testing from our own backyard. We want to actually have a nationally representative sample. We haven't formalised that entire roll-out schedule but we're already having those discussions and there's a great deal of interest."
And despite the question marks hanging over the foodservice channel worldwide in a world ravaged by Covid-19, BlueNalu wants to press ahead with launching into that part of the market first before moving into retail. "We're still a year to a year-and-a-half away from entering the market and hopefully the world will have recovered by then and certainly restaurants will be open," Cooperhouse says.
"But both foodservice and retail are both opportunities. We want to launch in foodservice because we have limited capacity, it's a smart way to launch and it's a great way to learn. There's a huge opportunity in foodservice that the pandemic really doesn't have any relationship to and we certainly plan to launch in retail once we have capacity in place."
That move into retail remains a few years away, Cooperhouse acknowledges. It will not be until 2024, or "perhaps 2025" when BlueNalu "starts to see larger-scale volumes". However, he adds: "Retail is very much a possibility. Again, it's still limited. Each factory can perhaps, in our demand-driven model, support one regional population centre. Perhaps our first factory supports Los Angeles and south. A second factory can be located anywhere in the US, but we also will be exploring opportunities in Asia and Europe. There's no reason we may not consider factory number two or factory number five to be located on foreign soil."
In the meantime, plant-based alternatives to conventional seafood have hit grocery retail shelves in markets in North America and Europe. Cooperhouse says plant-based seafood has helped paved the way for cell-based products by preparing consumers for the possibility of eating alternatives to conventional fish.
Nevertheless, Cooperhouse believes cell-based will steal a march on the plant-based forerunners, citing a report last year by UK-based consultancy AT Kearney on the meat sector that forecasts cell-based products will account for 35% of global meat consumption by 2040 (with "novel vegan meat replacement" – those made with plant-based inputs – 25% and conventional meat 40%).
"Plant-based created a whole bunch of early adopters that are feeling comfortable substituting meat with plant-based products. Frankly, I think many of them will feel more comfortable with having a cell-based product as a way to reduce their consumption of conventional meat," Cooperhouse argues.
"Our reality is we are conventional meat, just made differently outside the body, if you will, and it supports their goals for sustainability and to leave living animals where they were. We feel we can really leverage the tremendous adoption plant-based has had. If we were starting from scratch, it would be very challenging but the fact we're on the heels of plant-based, it really makes this a much easier launch. They're both going to be options for consumers. Some will like one, some will like the other, some will like conventional and, like many of us, we'll bounce around from conventional to plant to cell and give them a chance."
However, in again setting out the benefits cell-based seafood has over conventional products, Cooperhouse points to another advantage he believes BlueNalu's type of fish has over plant-based fare.
"As [global] GDP increases, there's more wealth, people eat more protein general. As the doctors recommend you go from red meat towards fish for health benefits, all we're doing is exacerbating the potential challenge towards seafood supply. We just need another solution. We really position ourselves as the third leg on the stool: wild caught, farm raised and cell-based as another option for consumers.
"Obviously plant-based is an option for folks, too, but plant-based seafood will have more of a limited potential. It'll be more towards the ground and form applications where we're really focused on the fillet and the side of the plate applications."
For all the jostling for share of stomach there could be between plant-based and cell-based seafood, those doing business in meat and seafood alternatives believe Covid-19 could be a tide that lifts all boats. Cooperhouse is another who sees the pandemic leading more consumers to question the entire food system and, within that, the sustainability of the supply chain for conventional seafood.
"Covid-19 really is a wake-up call our life on this planet is a bit vulnerable. One virus that happened in one place can affect the entire world. As a food industry person, I described the most vulnerable supply chain in my opinion in the food industry is seafood because it is coming from the wild and you cannot see it, you cannot predict what you'll catch. They call it fishing, not catching, for a reason."