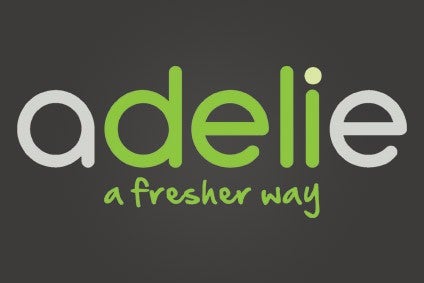 On its fourth majority shareholder in five years, with contracts lost and won and a manufacturing network restructured, Adelie Foods, the UK sandwiches-to-salads supplier, is a business aiming for a period of growth – and stability. Dean Best caught up with CEO Martin Johnson as Adelie Foods set out its latest strategic move, the relaunch of Daily Bread, a brand it acquired from Hain Celestial in 2012.
"The company is now on an even keel," Adelie Foods CEO Martin Johnson tells just-food, something of an accidental quip given we meet on a boat the food-to-go firm has hired to announce the relaunch of dormant sandwich brand Daily Bread.
The revival of Daily Bread, acquired four years ago in a swap of assets with US group Hain Celestial (Adelie Foods' prepared fruits business went the other way), is the group's latest move in a strategy devised under Johnson to take the business forward after a period of regular changes of ownership and changes to its customer base.
Adelie Foods is on its fourth majority shareholder in five years. In September last year, the company was acquired by UK asset management company Intermediate Capital Group (ICG) from US private-equity firm H.I.G. Capital.
That transaction came just eighteen months after H.I.G, backed by debt provided by ICG, bought Adelie Foods from Indian leisure company India Hospitality Corp. (IHC) in March 2015.
IHC itself had owned Adelie Foods for three years after buying the business from UK private-equity firm Duke Street Capital. It was under IHC's ownership that Adelie Foods acquired Daily Bread, which is returning to the market after a period of being, in the company's words, "rested" as the business focused on a second brand, Urban Eat.
Adelie Foods insists there is now a "need for a more premium offer" to meet what the UK consumer is looking for from a sandwich and has "refreshed" Daily Bread, which formally launched on Monday (13 March).
"Urban Eat is our main brand that you'll see in most places. Daily Bread is a tier above that," Johnson says. "It's our premium tier, ultra-fresh, the best ingredients, great flavours [and] indulgent in some areas. The best of everything goes into Daily Bread as a range. That comes at a cost to people but it is a great product."
Johnson says the target customers for the new line, which features a range of sandwiches, flatbreads, bagels and the Turkish-style simit, will be in-house caterers at businesses, small coffee shops and independent outlets across channels like universities.
The relaunch of Daily Bread is, Johnson says, part of a step-change in the innovation work at Adelie Foods. Innovation, he explains, has been one of four key areas on which he has focused since he became the company's CEO a year ago.
"Over the last 12 months, the agenda I've led is on four things: innovation, quality, service and value. What I think we've done quite well is we've really upped the game in terms of innovation," Johnson says. "Daily Bread is part of that and it needs fuel. It needs an innovation team, development chefs, factory capability and ICG give us that fuel. We've done is upped the game in terms of quality – by that, both the quantity of filling and flavour of those ingredients, which is sometimes less quantity but different flavour profiles. We've upped the quality of our chefs and development people to the extent we've recently done some benchmarking of sandwiches across the high street and our Urban Eat brand was benchmarking higher than M&S in blind tasting."
Adelie Foods' customer base is now predominantly to be found in foodservice following the loss two years ago of what Johnson calls "a pretty big" contract to supply Sainsbury's.
Around a third of Adelie Foods' turnover is with contract caterers, a similar-sized chunk is with coffee shops and the remainder is "split across travel and we still do some retail", Johnson says.
"Our strategy is not really retail because of how we're now set up: a national distribution network in-house, 250 trucks on the road, every high street, every day gears us up to serving those customers, not really to getting a big pallet into somebody's distribution centre," he explains. "We're also in our factories, because of the range of clients we have, doing lots of short runs with lots of changeovers, where as retail manufacturing is about long runs and automation. We are a lot more handmade."
Adelie Foods was still supplying Sainsbury's, the UK's second-largest grocer, until last September but Johnson acknowledges the loss of the deal prompted the company to rethink its strategy.
"The loss of the Sainsbury's contract got us to a point where we thought: 'Ok, how can we be successful in food-to-go and what is the role we can play? Rather than trying to be something we can't be because of our size and scale, let's be the best we can be.'," he reflects. "That was a strategic change for us. We made a strategic change of direction, which was going to be the best we can do. We believe what we do really well is we bring innovation, particularly to coffee shops, who are in a highly competitive environment, particularly in cities like London, where the choice is massive. You've got to be at the top of your game in terms of food. We're at the forefront of working with them on that agenda and Daily Bread is an example of what we can do."
Adelie Foods is coming to the end of its current financial year, which runs until the end of March. The most recent accounts that are publicly available at Companies House show the business generated a turnover of GBP327.6m (US$400.2m) in the year to the end of March 2016. It filed an operating loss of GBP14.7m and a net loss of GBP28m, in part due to one-off items linked to H.I.G.'s takeover of the business. The accounts show an adjusted EBITDA of GBP16m.
Asked if Adelie Foods is set to book improved turnover and profits for the financial year about to end, Johnson underlines the figures will not include much of the sales from the Sainsbury's contract, which formally ended part-way through the year. However, he adds: "With our customers we're with now, we've predominantly grown with all of them but, of course, we were still supplying Sainsbury's until September. We're about to launch with a major customer with 5,000 outlets in June [and], coming to this year now, most things are now in growth. We think we've come through the bathtub."
It is 18 months since Johnson joined Adelie Foods after three years as BMI Healthcare's chief commercial officer – first as the sandwich maker's COO and then, from February last year, as its chief executive.
"I'm leading a turnaround of this business," he says. "Food-to-go is in growth. There are some innovations we're going to be launching later this year once we've proven that we think is going to transform the access to these kinds of products in the mass market. Once we do that, we think that opens quite a significant opportunity for us. We're through a recessionary period in the UK. People are spending more money on quality food where it's available and we need to make it available."