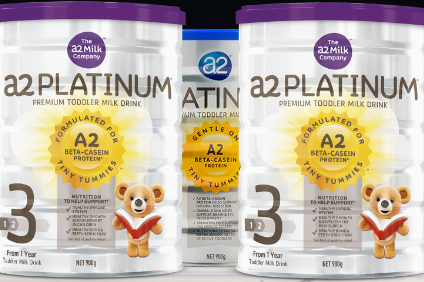 New Zealand-based A2 Milk Co. markets products it says eases the digestive issues some adults and children get from consuming dairy and infant formula – and it is a business growing rapidly, fuelled by demand in China. Dean Best caught up with A2 Milk chairman David Hearn the day after the company booked a set of bumper half-year results.
Formed in 2000, New Zealand's A2 Milk Co. has started to gather some serious momentum.
In the year to the end of June 2014, the company generated NZD111.3m (US$80.3m) in revenue, NZD3.6m in EBITDA and NZD10,000 in net income.
Two years later, in numbers published last August, A2 Milk had more than trebled its revenue to NZD352.8m and, for the year to the end of June 2016, was filing EBITDA of NZD54.6m and net income of NZD30.4m.
And last week came A2 Milk's latest set of accounts, covering the six months to the end of December. A2 Milk booked net profit after tax of NZD39.4m (US$28.3m) for the six months to the end of December, more than treble the NZD10.1m the company generated during the first half of its previous financial year. The company's first-half EBIT stood at NZD62.5m, compared to NZD17.4m a year ago. Revenue reached NZD256.1m, an 84% jump on a year earlier.
A2 Milk reported "outstanding results" from its domestic business, as well as its operations in Australia and China. Sales from the group's combined Australia and New Zealand arm jumped 62% and operating EBITDA doubled. In China, where A2 Milk started doing business in 2013, revenue jumped from NZD8.6m in the first six months of its previous financial year to NZD37.7m. It is also a market where A2 Milk says it made a positive of operating EBITDA of NZD13.7m in the first half.
How well do you really know your competitors?
Access the most comprehensive Company Profiles on the market, powered by GlobalData. Save hours of research. Gain competitive edge.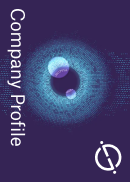 Company Profile – free sample
Thank you!
Your download email will arrive shortly
Not ready to buy yet? Download a free sample
We are confident about the unique quality of our Company Profiles. However, we want you to make the most beneficial decision for your business, so we offer a free sample that you can download by submitting the below form
By GlobalData
Speaking to just-food after A2 Milk published its latest half-year results, David Hearn, the company's chairman, says the company's profits are feeling the positive effect of growing demand for its infant formula, a category the company only entered four years ago.
"The spike in profit is virtually all to do with revenue but, in addition to revenue, it is a mix effect because the biggest element of growth came from infant formula – and infant formula margins are significantly higher than the balance of the business," Hearn says. "You have the double effect of increased volumes across the board and margin expansion due to mix."
While A2 Milk's combined Australia and New Zealand division is the company's largest by revenue and earnings – and is growing on both metrics – it is China Hearn describes as the company's "real growth engine". Part of the improvement in the results from A2 Milk's ANZ arm is due, in fact, to Chinese demand, especially the so-called daigou, shoppers in Australia shipping products to friends and relatives in China.
"Most of the growth is coming out of China even though it's coming through Australia," he says. "It's the daigou and other channels that service Chinese consumption out of Australia. So Australia is also a growing market for us, but the bulk, well more than 50% of our business that's in Australia, is actually destined to be consumed in China."
Hearn argues A2 Milk is reaping the benefits of its investment in marketing and in educating the consumers of the benefits the company says tere are in babies eating its formula, which does not contain the A1 protein it claims causes discomfort.
"Our proposition plays very strongly in the field of infant formula. Over the last two or three years, we've invested a lot of money in building awareness of the A2 brand, and of the A2 protein proposition and those are beginning to create genuine consumer demand in China for the product, because it is different," Hearn asserts. "One of the things about China is it has an enormous number of competing brands in infant formula but, within a very large stable of competitive sets, the A2 brand, A2 Platinum is genuinely – to use an overused word in marketing terms – a unique proposition, which you can't get from anybody else."
At present, A2 Milk does business in China's tier-one and tier-two cities and has decided not to seek listings in bricks-and-mortar stores, instead making its formula available through the e-commerce and mother-and-baby stores. Hearn says the bricks-and-mortar channels are "declining" and, while there has been recent pressure on the mother-and-baby channel, the company believes it should focus on those specialist stores and on e-commerce. "Mother and baby is the biggest sector and holding flat to maybe slightly declining as a percentage. If you cover those two sectors you're covering the more than half of the market."
A2 Milk is weighing up whether to expand geographically in China – Hearn says the company may move into more western parts of the country – while the business has also started to widen the range of products it sells in the market but launching a line of fresh milk. However, the A2 Milk chairman espouses the benefits of staying focused in China. "To be successful you have to balance off the opportunity, which is enormous everywhere, with a degree of focus on doing something really well otherwise you can spread your resources too thinly," Hearn says. "There are 67,000 mother-and-baby stores alone in China – and we are currently in 1,800. Now, you wouldn't want to be in all 67,000, but there are an awful lot more that you would want to be in. Every number in China is so big, so you really need to focus."
It is clear Hearn believes it is that focus that has helped A2 Milk navigate the evolving regulatory landscape in China, as well as the recent economic slowdown in the country. Infant formula businesses the world over have targeted China and not every company has enjoyed success; Bellamy's Australia, A2 Milk's peer across the Tasman, being a recent case in point.
"I wouldn't want to comment on Bellamy's specifically, but I would say that I think one of the great strengths of our business is we are extremely focused," Hearn says. "We are focused on exclusively the benefits of the A2 proposition. We don't have any other proposition that we talk about."
A2 Milk's focused strategy has taken in other countries. The company's first-half results provided an update on two smaller markets for the business – the UK and the US. A2 Milk said the combined first-half revenue from its operations in the UK and the US was NZD11.8m, up from NZD2.9m a year earlier. They made an operating EBITDA loss of NZD7.7m – compared to NZD8.1m a year ago – although Hearn says those losses are coming from the US as A2 Milk invests in its fledgling business there.
In the UK, A2 Milk been focusing on fresh milk, although in September it added long-life milk to its range in the country, while it is also selling infant formula in what the company calls the "non-grocery channel". Announcing its first-half results last week, A2 Milk said it had seen "a significant improvement in performance" in the UK.
"The UK is effectively break-even," Hearn says. "we did set off on slightly the wrong foot for lots of reasons, but one of the great things about this company is we're not proud. When we decided we were slightly off-beam, we changed course pretty swiftly, and we got ourselves a UK business, which is now profitable, or at least not losing money, and which is growing."
Asked when A2 Milk could look to take its infant formula into mainstream UK retail, Hearn says: "Infant formula is a very attractive market. It's high-margin, long shelf-life, much easier to deal with from a distribution point of view – but there are very well-entrenched competitors. You have to believe you can make a space for yourself, and also you need to be careful that you're not to lose the focus on developing our milk business, which is finally getting its own momentum."
In the US, A2 Milk is looking to build on its launch into the market two years ago in California. The business sells its milk into around 1,800 stores in California, the Pacific Northwest and Colorado. Next month, A2 Milk is set to head into the south-east of the US through listings with regional retailer Publix. A2 Milk admitted last week the timing of that expansion earlier than it planned and underlined the level of investment it needed to make in the country was higher than it had envisaged at this stage.
Hearn says: "We think that's an investment worth making. We believe the US market can generate a very big business for us. We're seeing a steady growth in off-take per stores. We've still a long way to go but we're beginning to get more confident that the off-take will be there and that, in time, the consumer demand will be generated. Of course, the prize is enormous in the States."
Could A2 Milk be a prize for one of the world's larger consumer goods groups. This month, UK-based FMCG giant Reckitt Benckiser stunned the industry with a move to buy US-based infant formula giant Mead Johnson for US$17.9bn. Has A2 Milk received any takeover approaches?
"Look, obviously we wouldn't talk about any if we had them but we are now of a size and scale where all of the major dairy companies in the world are very aware of us – and that is generating all sorts of interesting conversations, not about takeover necessarily but about partnership, licencing, joint ventures," Hearn says. "People are looking at this and saying there's something about this A2 proposition which is now real, and that gives us opportunities for all sorts of options. And we are open to discussing any or all them. And that's a very good place to be."