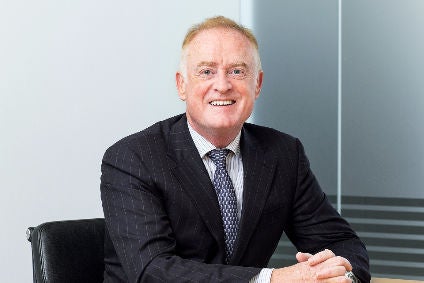 Much of the investor commentary around Associated British Foods can focus on Primark, with the UK-based clothing retailer the largest of the conglomerate's divisions by sales and its most profitable when looking at operating margin. That largely rang true yesterday when ABF reported its annual results but Dean Best caught up with John Bason, the Kingsmill maker's finance director, to discuss how the company's grocery operations had performed, its recent disposal of assets in the US and the impact Brexit could have on the grocery chunk of the business.
Beyond the mainstream business headlines centring on pressure on Primark's underlying sales last year, Associated British Foods' grocery arm, a basket of businesses taking in assets in the UK, the US and Australia, had a solid year.
In the 53 weeks to 17 September, ABF's grocery division generated revenue of GBP3.27bn (US$4.06bn), up 3% on a year earlier, leading to an adjusted operating profit of GBP304m, a 7% increase on the previous 12 months.
The extra trading week helped the numbers – ABF estimates it gave a two per cent boost to its grocery division – but the results still meant a return to top-line growth after declining sales a year earlier. They also showed another year of improved profitability from the grocery division.
Hot beverages business Twinings Ovaltine, often a driver of ABF's grocery sales, shone again but it was notable how Kingsmill managed to enjoy what the company called "a substantial increase" in volumes. ABF has not always found the going smooth in the ultra-competitive UK bread market but the company appeared to deliver over the last 12 months.
"Look, the volume uplift is big," ABF finance director John Bason tells just-food in an interview to discuss the company's results on 8 November. "If you look at the number of bakeries that we've got in the UK, they are not only low-cost but very high quality, I was out in Walthamstow last week and the bread plant there is probably one of the biggest in Europe, if not the world, in terms of a single bread plant, supplying a lot of the South Eastern market. A great plant, very efficient but great quality coming through. I think that's the thing that's been the driver for the Kingsmill volumes."
How well do you
really

know your competitors?

Access the most comprehensive Company Profiles on the market, powered by GlobalData. Save hours of research. Gain competitive edge.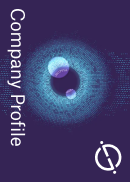 Company Profile – free sample
Thank you!
Your download email will arrive shortly
Not ready to buy yet? Download a free sample
We are confident about the unique quality of our Company Profiles. However, we want you to make the most beneficial decision for your business, so we offer a free sample that you can download by submitting the below form
By GlobalData
Staying in the UK, ABF said cereal brands Jordans and Dorset Cereals had gained market share during the year. ABF noted the integration of Dorset Cereals, a business it acquired in October 2014, with Jordans and crispbread brand Ryvita had driven savings, helping margins. However, ABF conceded Ryvita sales had come under pressure. "The challenge of Ryvita, I think, has been certainly the competition of crispbread coming in from outside of the UK," Bason says. "Interestingly enough, I think the exchange rate move is going to play very favorably towards Ryvita." More on that later.
In Australia, ABF enjoyed rising adjusted operating profit and margins at local unit George Weston Foods, a business where the company has worked hard in recent years to try to improve its performance amid factors including pressure on commodity costs and the challenges of doing business in a grocery market dominated by two major retailers, Woolworths and Coles. ABF's local Don KRC meat business generated a profit, as pressure from input costs eased, volumes grew and the business enjoyed improved efficiency.
"We are very, very pleased with the continued improvements for that business," Bason says, reflecting on George Weston Foods. "Profitability is not back to where it was a few years ago, but my goodness, it really has been moving back. Included within it is the Don KRC meat business. We built a massive meat factory and the coming into profit has been a dividend of the efficiencies and better working in the factories, in the meat factory. Also, much improved volumes with both Coles and Woolworths in that market."
The US is the third major market in which ABF has grocery assets. In the year under review, the operating profit from ABF's grocery businesses in North America, ACH Foods, rose, with commodity oils business Stratas Foods performing "strongly", although the Mazola oil business saw pressure on prices offset distribution gains and lead to falling sales from that part of the business.
A week after the end of the financial year, ABF announced it had agreed to sell part of its assets in the US to local food group B&G Foods. ABF offloaded its spices and seasonings business, including brands, such as Spice Islands, Tone's and Durkee, for around US$365m. However, ABF kept its vegetable oils, bakery ingredients and specialty ethnic products assets, which does business in the US, Canada and Mexico.
"What ABF does – and this is a really important point – is that it looks at each business on its own merits. George [Weston, ABF CEO] and I are not portfolio managers, so, when we're looking at that spices business, it was not suddenly: 'Well, all right, are we getting out of North American grocery?' No. What we are getting out of is a business that had a lot of complexity, a very high number of SKUs, and all of the costs that were associated with that. Simplifying our business by the sale of that, taking a lot of overhead out of ACH, became very appealing," Bason says. "The other thing I would say is that prices for grocery businesses are high in the US. I think we have timed this one right."
ABF's annual results show grocery accounted for just short of a quarter the group's revenue and 28% of its adjusted operating profit. Unilever, another UK-listed business, with significant operations outside food, has spent much of the last decade, as its CEO, Paul Polman, calls it, "weeding and feeding" its food arm, disposing of assets and investing in those that remain. Could we see more disposals from ABF's grocery arm?
"I would say absolutely," Bason says. "Now, our main thrust is building our existing businesses but you're crazy if you're not constantly looking at the M&A side in terms of useful bolt-on acquisitions. Dorset Cereals is a good example, from a couple of a years ago, and then spices is a good example there but notice they're not coming thick and fast."
Will the proportion of sales and profit generated by grocery look roughly the same three to five years from now? "Sometimes people say 'What percentage of your overall should be particular businesses?' Our jobs I think are very simple. We add up five numbers at the end of the year and give them to you," Bason says. "I think you can get yourself into a problem if you start feeling the need to buy something or feeling the need to simplify, so in a number of years time, is grocery a similar percentage of the overall group. The thing I think I'm pretty sure about is we will be in grocery."
Bason is also sure ABF's grocery business can benefit from the UK's decision to leave the EU. "The devaluation of sterling represents a major opportunity it seems to me for food producers, and for that matter, UK agriculture, so that's either export or, and don't lose sight of this, import substitution," Bason says. "A number of our businesses we think will certainly do well from exports. The Americas continue to look interesting for [ethnic cuisine unit] AB World Foods, for example. I think the building-up of the export business, favoured by the FX exchange rate is one of those things that will continue."
The fall in the value of sterling has led and is leading to mounting cost pressure on manufacturers in the UK that import a range of inputs from overseas. In recent weeks, moves by Birds Eye and Iglo Nomad Foods, PepsiCo and – most notably and for a while contentiously – Unilever to pass on the cost increases in price hikes has grabbed the headlines. Bason hints ABF will likely look to up prices on some grocery products but refuses to go into detail about what the company could do.
"Let me say the following: the devaluation of sterling is of such a percentage – in other words, it's big – that, on a business-by-business basis, we'll look at what's happening to our supply prices. We're not adopting a blanket approach for this," Bason says. "If we've got a particular product with quite a high level of input cost, then of course we will look at that, but what I'm not going to do for you is predict either timing or amount."
Has ABF started conversations with UK retailers about putting up prices? "I'm not going to go there," Bason says.
But does ABF and Bason think there has been too much pessimism within the UK food industry about the impact Brexit could have on the sector? "Well, let me not say that. But what I would say, is that, we were extremely careful to make sure that to our shareholders, but also to the market, to say that we're taking a view, not only on the risks but certainly on the opportunities."