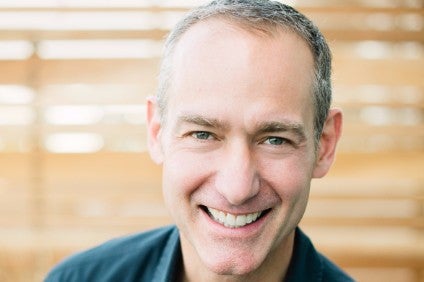 Powerplant Ventures, the US private-equity firm formed two years ago to back companies "reinventing the food system", has made its latest investment, leading a consortium that has acquired a majority stake in local tortilla chip business Beanfields Snacks. Mark Rampolla, the man behind coconut water brand Zico, is one of the founders of Powerplant Ventures and will be co-chairman of Beanfield. He talked to Dean Best about Powerplant Ventures' investment strategy, plans for Beanfields and how a US gang intervention programme is involved in the deal.
just-food: Why did you form Powerplant Ventures?
Mark Rampolla: The premise was there was both a need and an opportunity to find companies that were reinventing our food system and that would predominantly be plant-based. That was a recognition about consumer trends but also recognition about environmental and economic trends that will, we believe over the long term, tend towards making our food system more plant-based. We've invested in 15 companies since then and Beanfieldd is one of them.
just-food: You've got investments in companies like Ripple and Hampton Creek. What do you bring to the table?
Rampolla: We are operators. Myself and my founders, we're all entrepreneurs. We believe, and I think have shown, that we can bring an entrepreneur's perspective and really help companies think through whatever their challenges are – but particularly in understanding how to engage with consumers, how to navigate routes to market, and how to ultimately build a brand and a business that breaks through. We do not have a strict model on how we operate. Some companies, we're quite passive and just play a supportive role for the entrepreneur. Sometimes we're on the boards.
just-food: Food M&A, particularly in the US, natural organic free-from is competitive. Can you compete with the kind of level of multiples that you're seeing at the moment?
Rampolla: We believe we can. And there's plenty of opportunity, we think, for the sort of mid-market, small to mid-market companies, to play a role in the food system. When we look at something like the snacking industry, you've got a brand like Frito-Lay. That's a billion-dollar brand, a category that really hasn't seen a lot of massive disruption. That doesn't mean that Beanfields needs to become a billion-dollar brand for us to make it successful but there's a lot of room and opportunity across multiple categories – snack food being one that really excites us.
just-food: In the two years of Powerplant Ventures, have you seen growing interest from strategics, Big Food, into these kinds of areas as they try to eke out some top-line growth of their own? Is that putting pressure on the number and quality of assets you can invest in as well?
Rampolla: I don't think so. The pressure really, frankly, is on valuations. We have to fight through that, be rational, get in the weeds and understand what it takes to build a food product where many, many tech VC firms coming in, we think, don't necessarily have that lens. But the opportunity is big. The way we look at it, it's not just consumer products. It's a multi-trillion dollar global food system. So we're looking at some ingredient companies, supply chain companies, distribution companies.
just-food: What do you look for in an asset. What are the kinds of characteristics that attract you to investing?
Rampolla: We rarely do anything that's pre-revenue. Everything we do is emerging growth, somewhere between US$2m and $10m revenue range where an entrepreneur and their team have been able to prove out, have some early traction but we think is a platform that allows for long-term growth and value creation. We want to see a great entrepreneur, great team, good early traction, some unique insight, either a whole new technology, a whole new category, or a twist on an old category, something new that resonates with consumers.
just-food: How does Beanfields meet those attributes?
Rampolla: It's a brand I've been tracking since they launched. I was an angel investor in Beanfields from quite early. It was very small but we noticed they had some good traction. They got up to a decent scale, predominantly natural foods, pretty limited but with frankly very limited resources. The product just tastes incredible and delivers a really unique nutritional profile with a combination of rice and beans, making a close to perfect complete protein. Having something that's high in protein and high in fibre but yet is tasty and delicious is pretty unique.
When we look at something like [PepsiCo's] Doritos, we wondered why no-one has been able to go after that and wondered what a brand and product that could do that could look like. We think Beanfields fits that profile. It's got to the right stage, has the right product portfolio, has the right sort of brand ethos. It felt like [founder] Reed [Gildden] and the team were ones that we could work with. It had all the right elements in place that could be ready to scale.
just-food: To what extent do factors like slotting fees and category captaincy limit the inroads smaller brands can make in the US?
Rampolla: It's a big deal. It's relatively easy for a brand to get to, call it a $10m in revenue level but to break through to that next order of magnitude definitely takes mainstream distribution, which requires slotting fees, figuring out where you fit in the category and great execution when you can't touch and feel every account. And that's hard. That's where strategy, experience and expertise comes in. That's a very different skill set of the team that takes it from zero to ten million and from ten to one hundred. It's that combination of understanding that.
There are examples where brands partner together and help a retailer understand that there's a new trend and a new way to execute that, so as competitive as we were with all of our coconut water competitors, ultimately we helped each other by defining a category. One of the things we'll be looking at with Beanfields is what point of view do we have on the future of snacking and how can we help retailers understand how they can win with consumers and capture additional value. I don't know what that means yet. And what I've learned is, although retailers certainly do like to, and for many of them it's a very important profit centre, charge slotting fees and things like that, that's not always the case. Usually, the smart retailers understand that great brands, new products can bring consumers into their stores.
just-food: What's Beanfields' current distribution?
Rampolla: Predominantly natural and specialty – and even there we don't have universal distribution; they're in probably about three or four thousand stores. Where we have distribution, the velocity is good, so that's an indication it should be able to work in more mainstream retail but we're going to walk before we run. It's not going to be a massive expansion. I'm a firm believer in methodical, disciplined roll-out.
just-food: What's the annual sales of the business? Is it profitable?
Rampolla: It is under $10m and not profitable.
just-food: Okay. So, you've got early ideas of how to grow the business in the US, although they're not fully fleshed out yet. What about internationally? The brand's got some limited presence in some markets, hasn't it?
Rampolla: The only market where Beanfields has made any effort and gotten some traction is Australia and that was a little bit random. I don't even know the complete story. Basically, it sounds like a distributor took some interest and the team decided to go for it. They've got a decent sized business in Australia that I think we're going to focus on and eye it out. That will allow us to explore and understand how would this work in another country but, to the extent that we do go international, it's going to be slow, disciplined and country-by-country because when you're building a brand that's the only way to do it. I really strongly advocate brands to focus. If you can't build a $100m in certain territories of the US, let alone nationwide, you don't have a brand to go international too soon.
just-food: The consortium Powerplant led has a majority interest in Beanfields. Are you giving any further breakdown on how the shareholder base is divided up?
Rampolla: We're not. Powerplant's the lead investor. Media investor Bruce Friedman personally is the second largest. And the rest are a small group of investors that, frankly, haven't been completely determined yet. It's not uncommon with these sort of deals. We reserve a material amount for some influencers and executives and people that we think can be helpful to the company to come in as individuals. That's the majority stake.
just-food: The transaction also sees Homeboy Industries, a US gang intervention, rehabilitation and re-entry programme, take a 5-10% equity stake in Beanfields and earn 1% of its net sales. How did that come about?
Rampolla: I proposed that. I have a deep, personal connection with Homeboy and have a real admiration for the work they do. I believe there's a real benefit for many businesses at this stage in making this sort of social impact connection and being very strategic and targeted about it. It's just the way I want to do business. If you look at Reed and his background, he's part of [US NGO] Social Venture Partners and he's really believed in building Beanfields to be about social impact. The benefit to Beanfields, ultimately, is it is something that is going to attract top talent. I find that particularly in millennial employees these days they're all thinking about this stuff. Consumers, we think, will really value it.
I can't say every deal we do is going to have some component like this but when it's possible and we're aligned with the founder around something like this, I believe it's a really powerful force for both scaling the business and reshaping the way business engages around social impact.
just-food: This can also be used as a positive marketing story for consumers out there.
Rampolla: Have no doubt we are keenly aware consumers make decisions first and foremost for their own benefit. In the world of food, it is taste first, nutrition second, brand third and social impact last but we absolutely believe there is some benefit to the business on a marketing front, on a consumer engagement front, on a consumer loyalty front. And I've got no qualms saying that's one of the reasons we're doing this.
And to me, that's a great thing. If we can get more consumers and more consumer loyalty through this, it benefits the business and it helps more jobs for men and women that come out of jail and out of gangs, [that's] phenomenal, right? Then it's really a win-win. I'm at a point in my life and have a group of partners and investors that are willing to share that philosophy, so we're going to experiment. Talk to me in a year or two and we'll see how it's working. But I'm pretty confident it will.