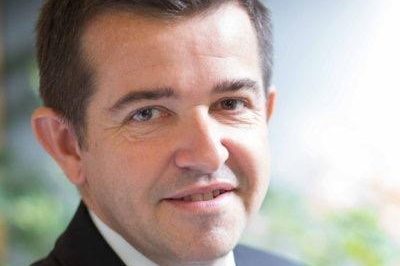 After what Bonduelle CFO Gregory Sanson describes as a "remarkable" 2014/15 financial year, the French vegetables group is plotting how to maintain its momentum. In part one of a two-part interview, Dean Best speaks to Sanson about Bonduelle's performance in the last 12 months, its plans for growth in a mature Europe and its prospects in faster-growing markets.
Bonduelle, the supplier of canned, frozen and fresh processed vegetables, had a solid 2014/15 fiscal year.
In the 12 months to the end of June, the France-based group reported underlying operating profit of EUR111.5m (US$123.2m), up 8.6%, an "historical high" on that measure and rising at a pace notably ahead of turnover, which was up 3.2% at EUR1.98bn.
"We had a very good year in 2014/15," CFO Gregory Sanson tells just-food. "A very remarkable financial year."
Sanson, who has worked for Bonduelle for 12 years and been its finance chief for seven, says the company's profitability was boosted by improved efficiency within its mushroom operations, a recovery from its fresh processed products division, a "very good, strong performance" from its brands and a "very, very good" harvest.
However, he cautions Bonduelle faces a more problematic harvest in the new year due in part to heatwaves in Europe. "Having the same level of performance next year would be a good result [but] is clearly a challenge because we couldn't expect to reach this level of profitability," Sanson says. "We expect to continue to grow."
Just short of two-thirds of Bonduelle's revenue last year were generated from its Europe division (which, as well as France, includes Germany, Italy and the Benelux) but sales were flat at EUR1.28bn. Sanson points to the company's decision to not compete for some private-label canned vegetable contracts as a factor in the group's stagnant sales in the region in 2014/15 and admits the impact of the move to step away from some own-label business will run into the early part of the 2015/16 financial year.
Nevertheless, Sanson says the company wants to continue its focus on branded products in Europe. Bonduelle reported strong sales from its brands across all segments in the region, with brands accounting for 60-65% of the division's sales last year. "With the concentration of distributors [retailers] we have now in Europe, it's very important to have real bargaining power, and you are in a better situation when you have your own brands because you are the only ones to have such brands, provided that first you innovate, and second you advertise and that's what we did."
The company, Sanson says, sees the thrust of its growth in its top-line and profitability coming from outside Europe. Bonduelle's "non-Europe" division includes eastern Europe – notably Russia – as well as North America and a small business in Brazil. However, he insists Bonduelle can make progress in Europe and believes the company's fresh processed products, which include bagged salads, natural mushrooms and fresh snacking lines, plus its foodservice business can push the group forward in the region. "Clearly the growth engines in Europe are first foodservice, depending on the economic situation and, second, the fresh segment.
Neither unit has had a smooth ride in recent years, affected by weak consumption patterns in much of western Europe. However, Sanson says Bonduelle has seen an improved performance from its fresh processed business (he points to the company's recent move to the top spot in Italy's fresh-cut salads category) and insists foodservice, which only accounts for around 20% of the group's sales in Europe, can be a fruitful avenue.
"Foodservice is very attractive because you have direct access to the the end-user – the chef. The loyalty is higher [and] it's more technical so you can create a real value in the relationship you have with your customers," Sanson says. "Unfortunately due to the consumption climate, we suffer from the competition because we are clearly on the top range of products and we have higher prices than our competitors. Foodservice has been in the past and should be in the future, a growth engine for Bonduelle. We do not expect a lot of growth coming from retail, but the change in consumption habits, the fact that people go more often to restaurants, is clearly a growth engine, although is not working perfectly well with this economic context."
For Bonduelle's canned and frozen businesses in Europe, the prospects for growth are less strong because household penetration is "close to 100%", Sanson says. However, he insists the company has succeeded through innovation, pointing to the inroads its Vapeur range of canned and frozen steamed vegetables have made three years after their launch. "Vapeur represents 15% of our offer in Europe," he says. "The market will not grow in frozen and in canned. The penetration is at the maximum and the population will not grow but we are convinced that because we have a brand and we on a regular basis innovate, we can increase our market share and grow in this segment."
Bonduelle sees its Europe division has a means of generating cash to invest in expanding its Non-Europe arm, which takes in operations in neighbouring markets like Hungary and Poland, through to Ukraine and Russia and includes the US, Canada and Brazil.
In the 2014/15 financial year, revenue from that side of the business was up 9.4%. Bonduelle's local presence in Russia meant it was unaffected by Moscow's restrictions on food imports from the EU and, while a fire at a plant in Canada hit the group's North America unit, the company enjoyed a "strong expansion" of its frozen retail and foodservice business in the US.
That said, the economic slowdown in Russia makes the country a challenging market in which to do business. Sanson says the mass-market canned vegetables Bonduelle sells Russia has broadly insulated the company but the group remains cautious about trading conditions in the country in the short term. However, looking further ahead, he cites the market as one of the organic growth levers he sees at Bonduelle's disposal. "We still have confidence on the mid-term on Russia, due to the increase of the middle class in the country."
Sanson has similar feelings about Brazil, a market that at present accounts for under 2% of Bonduelle's sales. "One day or another, Brazil will recover. Clearly we have seen a big change in the economic and consumption climate in Brazil over the last six months. We succeeded in grabbing about 15% of the Brazilian market since we established our production facility in 2010. Due to the economic climate, we suffer from a huge pressure on prices so for the time being, we do not expect a high level of growth in this country and we will wait for better conditions."
In North America, Bonduelle is outperforming the market, benefiting, Sanson says, from its acquisition of Allens' frozen vegetable business three years ago. "We experienced last year in North America a growth of 9% and we are clearly gaining market share against our competitors. That's why we are very satisfied with the acquisition we had in 2012. We discovered we can offer to the market higher quality products than what is proposed by our competitors but on top of that, the level of service, making sure you will deliver at the right time the expected product, which is also higher than our competitors."
Bonduelle's business in North America only sells frozen products and is predominantly own label, although it does own the Arctic Gardens brand in Canada. Two-thirds of its business on the continent sells into foodservice suppliers and Sanson says the market there compares favourably to current conditions in the channel in Europe. "We are seeing a better [sales] trend than in Europe, for sure. We are selling mainly basic products but we are trying to introduce added-value products, which are the main part of what we're selling in Europe. We are trying to increase the value of the market in foodservice in the US."
That said, Bonduelle has ambitions to boost its retail sales, although Sanson concedes any moves will likely be through own label. "We would like to increase our sales also in retail. It will be probably through a private label more than brand. We would like to but unfortunately it will be by private label."
Part two of just-food's interview with Sanson, in which he discusses Bonduelle's M&A plans, can be found here.