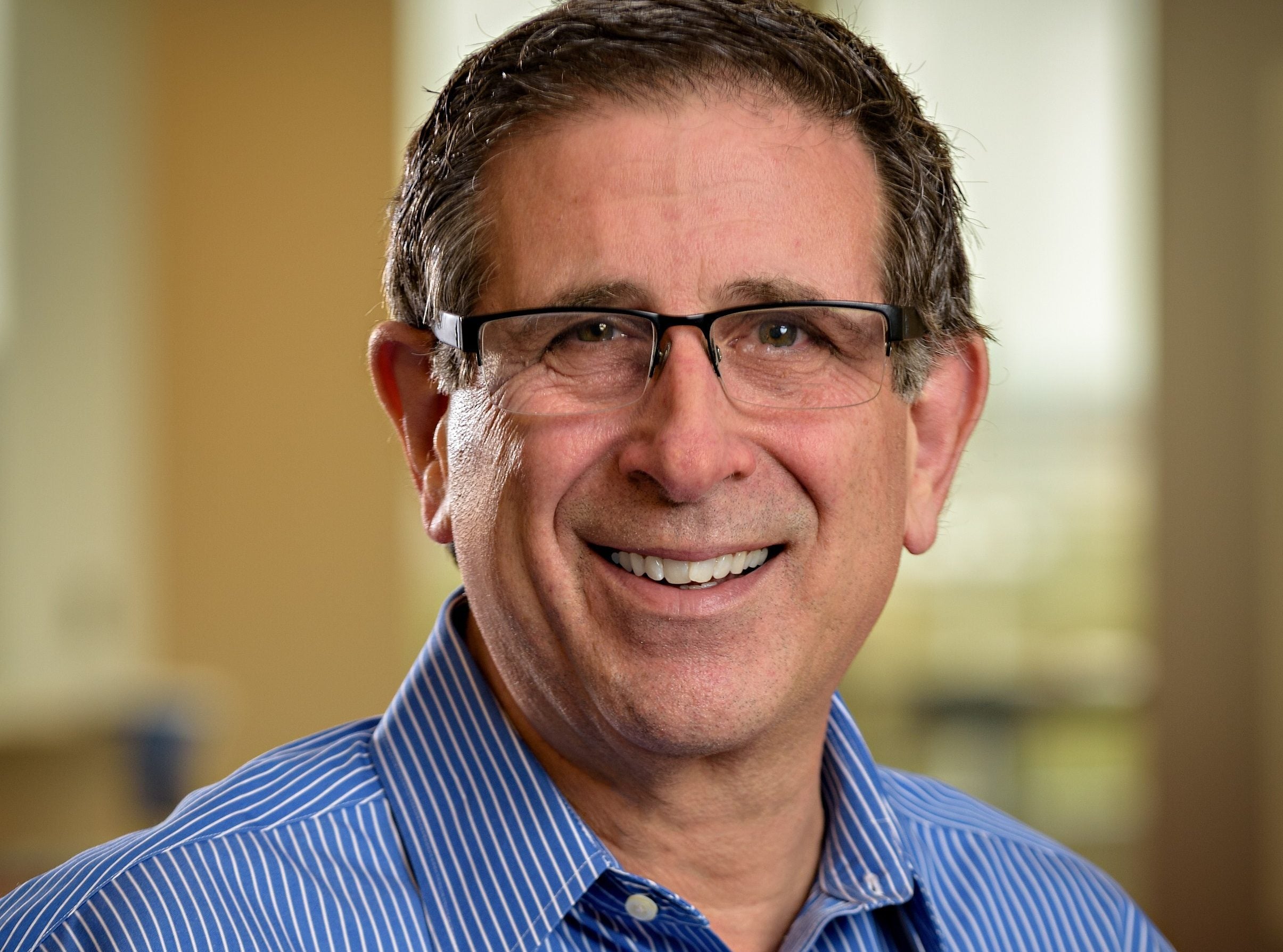 Catalina Crunch is evolving its business plan as the once keto-centric breakfast cereal start-up responds to the "ebbs and flows" of US health-food trends.
Founded by diabetic and CEO Krishna Kaliannan in 2017, the Indianapolis, Indiana-based company has seen retail growth in the US accelerate for its low-sugar cereal, cookies and snack mixes, while sales through the direct-to-consumer (D2C) channel have ebbed, albeit still growing at pace.
President Joel Warady, who moved from a mentoring role to join the business full-time in 2020, talks to Just Food about the company's strategy, including a new category launch early next year and a drive into automation.
Just Food: What are Catalina Crunch's plans as we move through the inflation episode?
Joel Warady: The idea is you want to grow a business so you have a brand that lasts forever. We think the brand has a lot of opportunity to grow. If you look at syndicated data, as well as some outside estimates, the brand value through point of sale is a bit over $110m. We believe that, within a couple of years, it can be $250m and then we have a path to $500m.
JF: What sort of growth has the company been seeing?
JW: If you look at two years ago, we had triple-digit growth but from a small base. Last year, we had high double-digit growth and this year we're continuing to see double-digit growth. Our growth rate continues to be very strong, although it's slowing a bit because the base has gotten so large.
JF: What is going to be the next big thing for Catalina Crunch?
JW: There was a time about five, seven years ago, where a lot of companies came out with heart-healthy product lines. It was probably too early for that. But those are the types of things we look at – are there specific food items that can help people manage their everyday health?
How well do you
really

know your competitors?

Access the most comprehensive Company Profiles on the market, powered by GlobalData. Save hours of research. Gain competitive edge.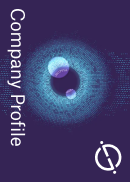 Company Profile – free sample
Thank you!
Your download email will arrive shortly
Not ready to buy yet? Download a free sample
We are confident about the unique quality of our Company Profiles. However, we want you to make the most beneficial decision for your business, so we offer a free sample that you can download by submitting the below form
By GlobalData
What's changed from five, seven years ago is things like Apple watches -monitoring glucose levels and heart rate. Incorporating food as part of a daily health regimen, not necessarily just to keep weight down, but things food can do to help with the gut, microbiome, microflora, etc.
We know that gut health affects early onset of Alzheimer's. So how can food, for lack of a better term – food as medicine – help with the everyday health of consumers? These are the things we're looking at at Catalina.
JF: What are the challenges for Catalina this year?
JW: I think we've got the supply chain in a pretty good situation. One of the things that we're doing, which is where we see a real opportunity, is bringing more automation into our facility.
We have a major automation plan that will be fully implemented by the end of this year. And that's going to do a few things. It certainly helps on efficiencies and therefore margins, but it also helps on quality.
If there's a challenge, there is a backlog on robotic equipment and packaging equipment. We want to make sure we get that end-of-line automation in place as quickly as possible.
JF: Does that include AI?
JW: There are AI components. Like everyone is saying, we need to be cautious about AI. I think what AI can help us with is predictive software. What's so important is to make sure from a forecasting standpoint, that you're not over supplied but that you're never running short.
JF: What's the outlook on pricing for Catalina?
JW: We did take price once in 2022. I find it hard to believe input costs are the same as last year [as some CPG companies suggest]. I think many of the CPG companies have seen an opportunity to keep prices where they are, which is why so many are showing record profits because they are seeing some of the input costs come down.
We didn't take as many price increases as others did. We feel this year our prices won't come down but we're hoping we'll be able to keep them level and at the same time help our margins a little bit with the input costs dropping.
JF: Will consumers have to get used to paying more for their groceries?
JW: I think they will. The other thing that's happening, and I've spent a lot of time in the UK market, private label has been so far ahead in the UK versus what it is in the US. It's always been considered high quality [in the UK].
I think what we're seeing in the US, there are more people moving to private label; Aldi just announced they're opening 250 more stores in the US because Aldi sees a great opportunity to take advantage of the inflationary pricing that some CPG companies have gone through.
I think you'll see a splitting of the marketplace. Consumers who have disposable income will continue to buy indulgent and luxury items, but people who are on a more fixed income are trading down to own label in the US.
JF: Does Catalina face any competition from private label?
JW: There have been very few entrants. A couple of retailers tried to come out with a zero or low-sugar own-label product line and it hasn't been successful. The hardest thing when you're doing a zero-sugar or low-sugar product is taste. If it doesn't taste great people will never buy it a second time.
What took us two years of R&D before we launched, was focusing on getting that taste and making sure the crunch was always there, hence the name. Because we use pea protein as opposed to whey protein, you have to mask that pea protein flavour. That combination of getting the sweetness right and the masker right, that's what takes so much time and effort and most private-label offerings didn't do that.
JF: Is Catalina Crunch still predominately focused on the US market?
JW: We're still predominantly in the US; we do a little bit of business in Canada but only online, and then we do some selling in some international markets but it's pretty opportunistic.
JF: I guess that means there's plenty of demand in the US?
JW: We think there's huge additional whitespace in the US. What's changed is, when we introduced our product line at retail it was very focused on being keto-friendly. If you look at the evolution of our packaging, the words keto-friendly have got smaller because the reality is, whether it's things like gluten-free or Atkins or other lifestyle changes, those things ebb and flow. What's not ebbing and flowing is this quest for great-tasting, low-sugar items. We always knew keto would hit a peak and then eventually start to come down. We haven't seen it that much yet, but we believe it will.
At Catalina, we do see it as a mission to help people reduce the amount of sugar they're consuming while still enjoying their products.
JF: Does that suggest Catalina products are more favoured by the younger generation?
JW: One of the things we do find, and we don't necessarily target, is the older consumer who is either pre-diabetic or has just been diagnosed with diabetes. They know they have to reduce their sugar, but they also don't want to give up eating cereal every morning. So we do see quite a few older Americans consuming our products [as well as Millennials or Gen Zs].
JF: What makes Catalina stand out?
JW: Krishna is constantly tweaking the formula and constantly looking at new technologies.
There are a lot of new sweetener technologies coming out of Israel, a lot of new maskers that help improve flavour. We're always looking at how we can improve the product as opposed to just sitting on our laurels.
We don't use any sugar alcohol, we don't use things like erythritol, we're only using natural sugars. We use monk fruit, we use stevia, we do use allulose in some of our products. The advantage of allulose is that it's not processed by the body, it's not turning into any fats or carbohydrates.
JF: Other than the new category due out next year, any plans to expand the range?
JW: We are introducing in Q4 of this year, a new cereal with inclusions. Our standard cereal line is just cereal, whilst the new line will have things like almonds, pecans and blueberries. Consumers told us that is what they were looking for and we see that happening in our snack lines as well as cookies.
JF: How does the D2C part of the business compare to retail?
JW: Brick and mortar is by far the biggest part of our business, and it has been for the last 18 months. Our products can be found in over 22,000 doors in North America. Our current points of distribution exceed 125,000 in America and that's all through brick and mortar.
D2C is still an important part of our business. We've introduced some limited-edition flavours in the last 12-14 months, and we tend to start those on D2C. We're able to get feedback from consumers and it helps us with product development.
In addition to D2C, Amazon has grown exponentially. We have this four-pronged approach: brick and mortar, D2C, Amazon and then other e-commerce sellers such as Thrive Market.
JF: Is D2C dropping off in general terms, or is that just a by-product of retail demand going guns?
JW: The percentage of our business on D2C has dropped. It is up double digits year over year, so we're still growing it's just that our brick-and-mortar is growing so much faster.
JF: What is the split between channels?
JW: That we don't share. What I would say is that between D2C, Amazon and e-commerce, it's split pretty evenly between that and brick and mortar.
JF: You've had a few storms to weather since joining Catalina. How did you cope?
JW: When I joined the company it was during Covid and we experienced what everyone experienced – supply-chain issues, managing teams and growing teams remotely.
We anticipated supply chain issues. Some hard-to-find ingredients such as chicory root fibre, we saw there were going to be issues and we did our best to corner the market. I'm pleased to say we never had product outages and because retailers were looking for inventory, it really helped us expand our distribution.
JF: Does that mean you bought ingredients in bulk?
JW: Not only did we buy in bulk, but in some cases, because of the ocean freight costs going up and ports being closed in parts of the world, we were, at a very expensive cost to us, flying chicory root fibre on cargo planes.
It allowed us to expand that distribution during a very difficult time. There were a couple of things working against us. Chicory root fibre was in high demand and there was a shortage. And pea protein, which is a big ingredient we use, we had two bad crops. That created a shortage of pea protein for a period but we were able to plan for that.
JF: Are freight costs still an issue?
JW: Certainly not an issue in the way it was. We're seeing freight rates come down in the States. We're also seeing the fuel surcharges coming down.