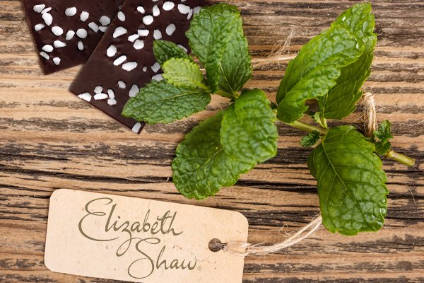 Colian Group is a Polish food maker behind well-known local brands including Jutrzenka sweet treats and Goplana chocolate. Earlier this month, Colian entered into an agreement to acquire upmarket UK chocolate group Elizabeth Shaw. Jan Kolanski, the president of Colian's management board, spoke to just-food about the group's plans.
Colian Group, the Polish food maker, revealed it will take full control of luxury UK chocolate brand Elizabeth Shaw in a deal that will see the firm pay current owners, Norwegian investment fund Imagine Capital, GBP2.3m (US$3.3m) for the business.
The acquisition of the premium chocolate maker fits well with Colian's existing portfolio, the group's president Jan Kolanski tells just-food. "[The] acquisition of Elizabeth Shaw is a well thought-out line of action, which forms a part of the business strategy employed by Colian Group. Our portfolio includes brands with long-term tradition and rich history, such as Goplana, which was established in 1912. Another brand which has its own tradition is Elizabeth Shaw."
Operating in the confectionery sector, chocolate maker Elizabeth Shaw also hits the sweet spot where Colian generates the lion's share of its sales. Colian operates within three business divisions: sweets, beverages and culinary, which includes condiments, dried nuts and fruits. During fiscal 2014, the most recent full-year results reported by the company, the group's confectionery segment generated almost 70% of sales and 64% of operating profit.
Colian is one of Poland's largest confectioners and it competes against the likes of Mondelez International and Lotte-owned Wedel in the market. Most of the group's sales are generated domestically, with Polish revenue accounting for around 88% of group sales. However, Kolanski reveals, the group has set its sights on international growth.
"Our purpose is development of export and further expansion into foreign markets," he explains. "Colian Group's strategy assumes both organic growth and development by acquisitions."
As Colian looks to grow overseas, the firm is prioritising expansion in the European Union – which is already Colian's largest overseas market, constituting around 6.5% of sales – as well as other market opportunities, Kolanski continues. "We are interested primarily in countries of the European Union, but we do not exclude other directions."
As Colian works to grow its international presence – in the EU and potentially further afield – the group is also on the lookout for future acquisition opportunities. "We are still looking for attractive entities that we might acquire with at least one strong brand, which would allow us to exist on international markets," Kolanski details.
As an M&A candidate, Elizabeth Shaw was deemed a good fit for Colian not only because of its complementary product line-up and "traditional" brand strength. The acquisition gives Colian a leg-up in the UK – that has a confectionery market the group has identified as offering significant potential.
"It is a very attractive market as far as sweets are concerned. It is one of the greatest markets, right after the United States and Germany," Kolanski says. "Looking from the angle of sales dynamics over recent years, we may notice several per cent of increase. [This] is an important aspect from the point of view of the executed acquisition."
Indeed, according to research firm Key Note, UK confectionery sales are expected to grow by a further 8.9% by 2019. According to a report issued by the group, value sales in the category rose by 2.1% in 2014 and chocolate sales alone totalled GBP3.4bn (US$5bn) in the year.
However, Kolanski concedes while the UK confectionery market is both large and growing, it is also highly competitive. "It is obviously also a well developed market and a highly competitive one too."
Kolanski is confident Colian will succeed in its attempt to grow in the UK market because its existing presence in the country is relatively small but growing. "Colian Company has been active on the British market before [the acquisition]. We sell our products there and every year brings us greater income, that in turn allows us to develop our distribution. It serves as a feedback telling us that we managed to adjust our products to the consumer preferences of the British market."
Kolanski suggests expanding the Elizabeth Shaw product line utilising Colian's R&D clout will help step-up growth of the brand, which is already on sale in UK retail multiples including Tesco, Asda, Sainsbury's, Morrisons and Waitrose. "We are determined to successively continue our development of portfolio of products sold under Elizabeth Shaw brand. We are going to allocate for that purpose appropriate human and financial resources. We are convinced that internationalisation and multidisciplinary [approach] of our employees will contribute to the creation of interesting product concepts," he says.
Kolanski is coy on what potential Colian sees to expand the Elizabeth Shaw brand internationally, first insisting it is "too early to present long-term plans".
However, he adds, Colian "will perform sales processes using our existing distribution network on foreign markets".
The executive continues: "At present we sell our products on six continents and we export our articles to 66 countries. We plan to employ these resources to support export sales of Elizabeth Shaw. We will inform the press about our further strategic actions when the right time comes."