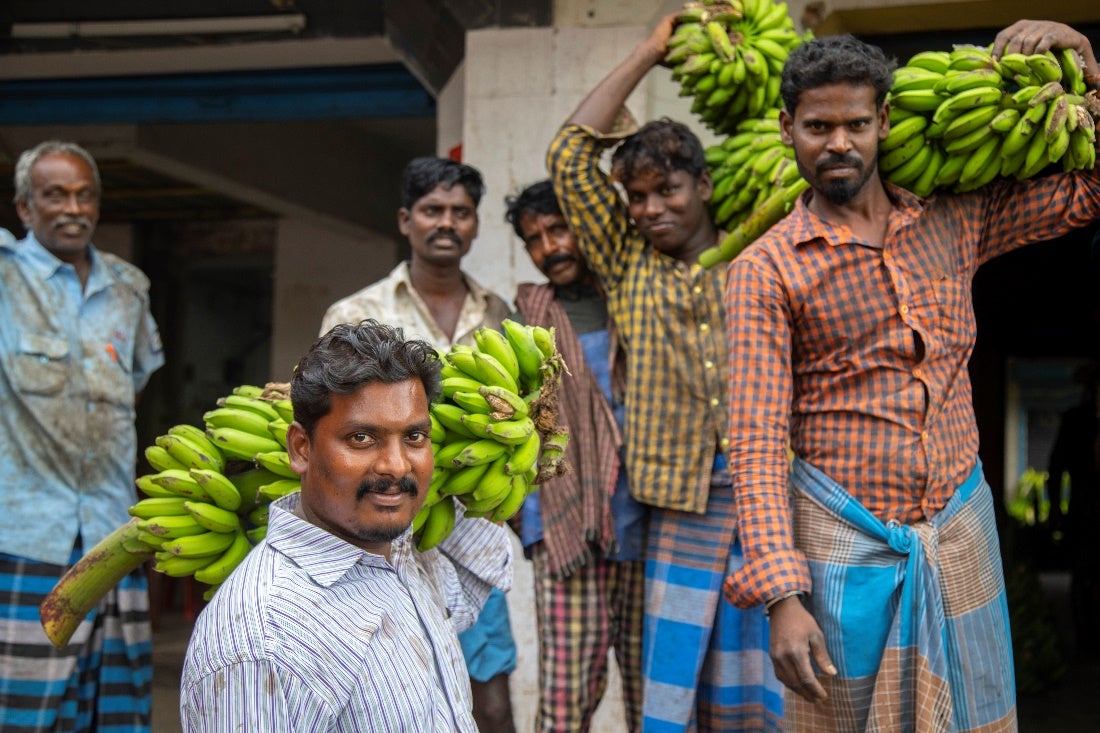 The world's population is due to hit eight billion this year. In 2020, global food losses along the supply chain stood at 1.6 billion tonnes, and are predicted to become a $1.5trn dollar problem by 2030, equalling 2.1 billion tonnes of waste annually, more than four times the mass of Dubai's Burj Khalifa, the tallest building in the world.
As global food supplies struggle to meet growing demand from a rising population, made worse by food shortages spurred by sanctions against Russia and crop losses in Ukraine, the need to reduce avoidable waste is becoming obvious.
"As the global population grows, and people become richer, we need more food, which also must travel longer distances," says Henrik Skov Nygaard, strategy director for cold chain logistics at Danish energy technology company Danfoss. "That is why there is a greater risk of food being spoiled as opposed to the old days when we would go to the local market to buy food."
Fundamental to food preservation is the cold chain, the refrigeration of food as it travels from source to destination. As ensuring an adequate global food supply becomes more urgent, the cold chain market is set to become a $986.1bn industry by 2030.
Cool cucumbers: cold chain efficiency
Just hours of minor divergence in temperatures can devastate entire food deliveries.
How well do you
really

know your competitors?

Access the most comprehensive Company Profiles on the market, powered by GlobalData. Save hours of research. Gain competitive edge.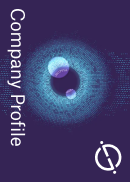 Company Profile – free sample
Thank you!
Your download email will arrive shortly
Not ready to buy yet? Download a free sample
We are confident about the unique quality of our Company Profiles. However, we want you to make the most beneficial decision for your business, so we offer a free sample that you can download by submitting the below form
By GlobalData
Research conducted by the Global Cold Chain Alliance (GCCA), sponsored by Danfoss, followed the journey of a cucumber delivery from Spain to Sweden. The study found the cucumbers lost 2.2 days of shelf life because the cargo spent 7.5 hours at a temperature three degrees higher than optimal, and 13.5 hours at a temperature five degrees lower.
Merchants were then forced to throw out the produce or discount it much sooner than expected, resulting in both profit losses and throwaway carbon emissions, note the GCCA and Danfoss.
The study also found that when cucumbers spent a few hours at temperatures a few degrees higher than optimal, they experienced increased respiration, reducing their weight and supermarket value.
Nygaard suggests the solution is whole-chain involvement and transparency from beginning to end. "Our core ambition is to keep food safe and reduce waste and carbon emissions by increasing overall efficiency," he says. "We think we could achieve that by having a transparent cold chain." He describes the cold chain as segmented, and his work at Danfoss involves bridging those segments to streamline operations.
"The cold chain is such a big thing. We need experts in all the different areas," he adds. "[For example], a lot of avocados are grown in India, but before they end up where they need to be in North America, Australia or Europe, they can change hands up to 14 times [...] A small farmer will hand them over to a small trucking company that could hand them over to a big lorry and then to a cold store in a big facility, then on to a ship and then the other way around until the delivery reaches its destination […] You need a very diverse set of expertise in order to monitor the entire cold chain."
Banana boom: A cold chain success story
Danfoss is one company demonstrating how an efficient cold chain can increase yields while keeping financial losses and carbon emissions at bay.
In India, where 25% of the world's banana exports originate, Danfoss formed a task force with the Confederation of Indian Industry to address the challenges of food loss – focusing on bananas. The task force identified three major snags: the lack of good agricultural practices at the pre-harvest stage, poor post-harvest management and a failure to connect with the market.
Because of fragmented food systems and inefficient supply chains, up to 45% of food produced in India is lost before it reaches the consumer, find studies by the World Research Institute (WRI) and the Food and Agriculture Organization (FAO). This means hundreds of millions of Indian farmers are working nearly twice as hard as they would need to without those problems.
"This is a big reason why nearly 200 million people in India are going hungry daily, according to the FOA," wrote Jürgen Fischer, president of Danfoss Climate Solutions, in a blog. "During periods of famine, access to cooling is a life-or-death issue. A minute of difference in temperature can determine whether a truckload of food will be sold or go to waste."
Danfoss developed two interventions using its expertise in global cooling: pre-cooling freshly picked bananas to increase their shelf life and quality, and implementing ripening chambers to maintain the appropriate temperature while the bananas are being transported to consumers.
For Indian banana farmers, the new cooling strategy has cut post-harvest losses by roughly 20% and more than doubled their earnings.
"Domestically, we had only one-week shelf life," said V.G. Sivamani, a banana farmer involved in the project. "Now, with the cold chain and reefer [refrigerator] vehicles available, it is more like 35 days."
The farmers are now looking to expand into other markets, having begun an export operation to Europe in 2018 as the bananas stay fresher for longer.
Food loss versus food waste
Food waste is defined as losses that occur at the distribution, market and consumption levels; food losses can happen from the point of origin to the supermarket. Although the FAO notes that food loss and waste generally exists in similar amounts globally, the cause of the problem differs by region.
In North America and Oceania, food waste at the consumer level is responsible for 58% of losses; in sub-Saharan Africa, just 5% of food is lost at consumption and 72% at the production, handling and storage stages, says the FAO. This is largely due to a lack of cooling technology in less economically developed regions. For example, just 6–7% of the food produced in India is thought to pass through the cold chain, compared with 60–100% in affluent nations.
"Different approaches can address these two things," says Nygaard. "In food loss, it is best practice for farmers and technology that can make a difference; in food waste, it is very much consumer behaviour that can be changed. In the North American and European market and parts of industrialised Asia, the infrastructure is already pretty good, but in the Global South, we will need to develop the infrastructure. We need to have refrigerated trucks; we need to have power. It could be a solar-powered cold room."
Food waste accounts for 8–10% of global greenhouse gas emissions. Efficiency measures to optimise cold chains can reduce this figure. Clean cooling technology can curb emissions too. An improved global cold chain would allow a reduction of almost 50% of the CO2 emissions of the current global cold chain, according to the International Institute of Refrigeration.
However, a potato wasted after it has been transported, processed and cooked at a restaurant has a much larger carbon footprint than a potato wasted at the harvest, notes Nygaard.
The UN Sustainable Development Goals include a target for a 50% food waste reduction by 2030 compared with 2007 levels. In parallel, the FAO notes that approximately 50% more food will be required by 2050 compared with 2007 supplies.
While food waste reduction initiatives such as food banks exist and are growing, Nygaard maintains that reducing waste is better than donating it. "Our goal should be to reduce food waste to begin with. That way, supermarkets can make money and donate that to those who need it. Instead of giving eight tonnes of tomatoes to charity, people can use the money to buy what they need. We need a standardisation framework to make [waste reduction] a success."
Danfoss is part of a working group supporting the creation of a "Global Standard for the Reduction of Food Losses", which is still in its early stages. The initiative will involve stakeholders from all angles of the supply chain, such as restauranteurs and universities, says Nygaard, to hopefully widen the breadth of the standard to account not only for cold chain efficiency and waste regulation but topics such as wages too.