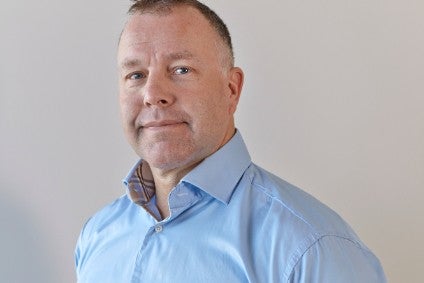 In seven years as Cranswick's CEO, Adam Couch has led a UK-based food group that has grown its revenue by 40%, its net profit by 60% and seen its share price more than double.
Through organic growth and M&A, Cranswick has developed a business taking in not just pig products (the origins of the company) but poultry and a range of "continental foods", including as olives, antipasti, pâté and cheeses.
Cranswick's most recent acquisition came in July when the group agreed a deal to buy London-based Katsouris Brothers, a supplier of Mediterranean foods. Under the Cypressa brand, Katsouris Brothers sells products such as olives, feta, lentils and sunflower seeds.
The terms of the deal saw Cranswick agree to pay an initial GBP43.5m (US$53.2m) for Katsouris Brothers, a fee that could increase depending on the company's performance. In the year to 30 June, Katsouris Brothers' revenue was GBP68m and adjusted EBITDA GBP6m.
Couch describes Katsouris Brothers as "a really nice, complementary fit" for the group, adding to Cranswick's "continental offering" of charcuterie-style products made its plant in Manchester. He highlights one part of the market where he believes Katsouris Brothers could give Cranswick a boost.
"They do supply the Big Four [the UK's four largest food retailers] but they've also got good traction into the foodservice arena in that London area, which is something that we don't have," he tells just-food.
"We probably, if anything, under-trade in foodservice. People would acknowledge that we are very close to the retail arena and that's where our skill set is but, of course, London, being the hub that it is, offers a huge amount of opportunity for us to expand yet further some of our product portfolio into foodservice. We can certainly do a lot more in foodservice, so it is a key focus of ours."
The acquisition of Katsouris Brothers was the first Cranswick had made for almost three years when it acquired pork processing assets owned by Northern Ireland-based meat group Dunbia.
In the meantime, there has been some notable M&A in the UK meat sector, including most recently the move by US poultry group Pilgrim's Pride (itself majority-owned by Brazilian meat giant JBS) to buy UK pork products manufacturer Tulip from Denmark cooperative Danish Crown.
Couch says the Tulip deal was "a surprise – to a point", adding: "We clearly know that Danish Crown have struggled with the business over the last number of years or so. Them selling the business perhaps wasn't a surprise but obviously into JBS' hands, quite interesting."
The acquisition of Tulip adds pork to the UK-based poultry assets Pilgrim's Pride and JBS own in the shape of Northern Ireland-headquartered Moy Park. And it consequently makes Pilgrim's/JBS on a paper a formidable competitor for Cranswick in its two main categories.
"It's interesting from a JBS point of view that the footprint's becoming greater within the UK but I would suspect that they see that as a European play rather than a UK per se," Couch reflects. "And they're good operators. They're accomplished guys in their own right, whether it be in the US market under the Pilgrim's brand or JBS back in Brazil. They've got a good reputation, and hopefully will be good, strong competition. That's what we want.
"You do need strong competitors in the marketplace. I'm sure they will come with investment principles in mind as well because the industries that we operate in are woefully under-invested. It will add much-needed strength into the industry and hopefully add a strong competitor because you'd rather have strong competitors than weak ones, of course."
Part of Cranswick's own strategy in pig meat and poultry has involved capital investment. The company is set to open a new poultry facility in Eye in eastern England early next year and Couch says the group has plans for the larger, pig meat side of the business, too. "If I think of our primary pork-processing sites, we'll be spending the best part of GBP10m a year into those sites just in automation and improving," Couch says. "We can't afford stand still."
The Cranswick chief talks of the three overarching "prongs" to the company's growth strategy – consolidation, diversification and international (part one of this interview heard Couch talk at length about the company's plans to further grow its domestic poultry business and its international ambitions).
Could diversification involve one of the UK's largest meat processors venturing into the growing plant-based market? A number of Cranswick's meat peers have made moves to broaden their portfolios and tap into the increasing demand for alternatives to meat, be it through M&A or NPD.
"We've yet to be convinced on some of what we call the fake meats"
"We look with interest on alternative proteins," Couch says. "We've yet to be convinced on some of what we call the fake meats, of the quality of some of the products that are out there. It's quite expensive. We're not entirely convinced of the eating quality. It's not clean decks by any stretch of the imagination either. It's certainly not cheap product."
The rise in interest in alternatives to meat among meat-eaters means companies like Cranswick need to at least keep a watching brief, acknowledges Couch.
"It is a very real issue. It's something we're acutely aware of," he says. "We shouldn't forget, though, that is still coming from a very small base, all this growth. And certainly a lot of the noise that surrounds it kind of belies the real percentage that the market takes on. I'd be pretty concerned over some of the quality of the products that are out there but we certainly don't take it lightly. And we continue to look at that area to see if we can improve on the products that are out there. We are designed to actually eat meat at the end of the day no matter what anybody says."
A driver for the rising demand for plant-based alternatives to meat is consumer concern over the impact the meat industry has on the environment. And that concern isn't limited to those in stores or shopping online – there are signs some in investor circles are increasingly asking questions of meat companies' approach to the plant-based market and to sustainability.
While Cranswick's strategy on the plant-based arena is to monitor from the sidelines, Couch says the company is working hard on improving its record on sustainability. The issue, he says, has risen up the investor agenda since he become CEO in 2012.
"We have a huge piece of work called Second Nature, which isn't just about the sustainability of the farming and agricultural basis but is also about the reduction of plastics. We've already reduced I think it's about 700 tonnes of plastic on annual basis out of supply chains. We're looking to reduce that yet further by changing the packaging methods and methodology. There's a huge amount of work we've done," Couch says.
"We're ahead of the curve when it comes to the sustainability piece. A huge amount could be done though. We can really reduce our footprint by a lot more. We've got obviously clear intentions to be carbon neutral in fairly short order but at the same time we're also putting in a lot of combined heat and power plants because although they're expensive to put in they're absolutely the right thing to do."
Food companies across the UK are trying to become more sustainable, driven in some cases by a kind of enlightened capitalism or by pressures from consumers and investors – or a bit of both. But, as well as such long-term questions, British businesses (and those operating in the market) are also wrestling with a pressing short-term question: Brexit.
Couch says Cranswick – a business that despite its own farming suppliers brings in 20% of its pig meat from outside the UK – has been working to try to prepare for the scenario where the country leaves the EU without a deal.
"The UK is only 50% self sufficient in pig meat. It greatly relies on supplies coming in from Germany, Denmark, the Netherlands, France and Spain. We ourselves are about 80% self sufficient but that still does rely on 20% coming in from abroad," he explains.
"Now, on such a short shelf-life product, where you may only have eight to ten days it's very difficult to put a huge contingency. And as a result, cold stores are full to the rafters in any event within the UK, whether it be pig meat, poultry or any other kind of product that requires refrigeration or freezing. There's very little you can do on many of those examples.
"What we can do is look to do as much as we can in shelf-life on products, as well as trying to maximise those cuts that may require little importation requirements. We've done a lot behind the scenes on it but it will be very much in the detail. I fundamentally hope of course there is a deal to be able to be done and it will be businesses normal outside of it. But we shouldn't be surprised if there was a degree of disruption as short-lived as that may be. We'll move heaven and earth to make sure that we mitigate any impact for the customer or the consumer."
He adds: "I'm a firm believer that a decision has to be made one way or the other. You don't want a further delay because it will just throw it out further and further. And then when a decision does need to be made whenever that is – at the end of October or whenever that may be – I'm still a firm believer that a deal of some description will be accomplished. But we have to face into whatever comes our way. And we're pretty robust in this sector in any event. We've seen many crises over the years in many different formats, and many guises. I'm not panicking and there'd be little point in doing so as it's completely out of our hands."