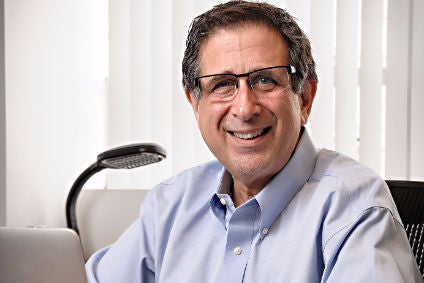 Covid-19 may have given big brands a boost but it will prove short-lived, argues Catalina Snacks president Joel Warady, who argues the growth the US keto firm has seen will continue and says the future is bright for emerging brands.
just-food: You had almost two decades at Enjoy Life Foods, including its sale to Mondelez International. What happened next?
Joel Warady: Having started as an advisor, worked as chairman of the board and then ultimately joined the company, I had been with Enjoy Life for 18 years. It was a long run. Mondelez acquired us in 2015. To their credit, they gave us a lot of autonomy to continue to build a business. It was a great partnership but, with many situations like that, there was a limited amount I could do. I love building brands. We had built Enjoy Life to be a US$100m brand through the registers so I felt I had done everything I wanted to do with the brand and felt it was in very good hands with Mondelez.
It was time for me to go. I left at the end of 2019 and without any true thought as to what I was going to do. I decided to spend a considerable amount of time mentoring emerging brands. In essence, I selected a handful of companies I would serve as an advisor – and Catalina had been a company I had been advising for two years. They asked me if I could get more involved, I spent more time as an advisor and the natural progression was to join the team, bring some of my management capabilities, while at the same time continue to mentor those other companies. At this point in my career, I have the best of both worlds: I'm working with a fast-growing brand and I also get to mentor brands that are not as far along as Catalina is.
just-food: What were those challenges Catalina was bumping up against?
Joel Warady: Catalina was not a company when I first met it. I met the founder [Krishna Kaliannan] as he was working on the recipes. At the time, the brand name was Ditch Sugar. It was a low-sugar-focused product and I explained to him he was right on-trend with low-sugar but what was exciting was keto and he should take advantage. We kind of restructured the company and rebranded it, and focused a little bit more on keto. Originally, the brand was going to be D2C only. Magic Spoon, Three Wishes, Schoolyard Snacks and Catalina were all focused on creating a Warby Parker for cereal. I said to Krishna to continue on the D2C route but be the first keto cereal to go brick-and-mortar, which he did and executed extremely well. Amazingly, every retailer jumped on it. It was the right time with the right cereal with the right price point.
How well do you really know your competitors?
Access the most comprehensive Company Profiles on the market, powered by GlobalData. Save hours of research. Gain competitive edge.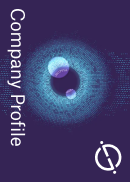 Company Profile – free sample
Thank you!
Your download email will arrive shortly
Not ready to buy yet? Download a free sample
We are confident about the unique quality of our Company Profiles. However, we want you to make the most beneficial decision for your business, so we offer a free sample that you can download by submitting the below form
By GlobalData
Like any good entrepreneur, there's a desire to create a lot of new SKUs and I'm bringing some discipline into the innovation pipeline. There's a real opportunity to increase and improve quality. It's a great product but consistency and quality are always an issue when you're growing as fast. Then building the infrastructure within the company, making sure we have the right team that can support the brand. It's certainly higher velocities than any brand I've been involved with in brick-and-mortar.
just-food: What velocities are you seeing and why do you think there is that level of demand?
Joel Warady: I don't necessarily want to quote figures. The product was developed because people who were looking for low-sugar were having a problem, especially in the morning, finding a crunchy solution. The other reason the velocities are high is there is no question we are riding some of the Covid wave. People went back to eating breakfast.
just-food: How has Covid shaped demand for the business?
Joel Warady: We saw a significantly increased demand from our retailers. We just finished August, we had our best month ever. That was right after July, which was our best month ever. We continue to get more distribution but when we look at our velocities we have not seen a fall off. More people are willing to go into stores. The biggest challenge Covid presents for emerging brands is how do people ever discover your brand if they're not going into the store? Because we had such a strong direct-to-consumer business – and we were doing a lot of digital advertising – people were able to purchase that product for curbside pick-up and direct delivery. Now they've gone back to the store, they're pleasantly surprised to see our product on shelves.
just-food: During spring, there was much commentary on legacy brands starting to regain some of the share they had lost in recent years to emerging businesses. As people are going back to the store, is the underlying trend of smaller companies eating the lunch of their larger rivals returning?
Joel Warady: I would see the same reports, whether it was on CNBC or in The Wall Street Journal that said people are coming back to the legacy brands and that they want the comfort. If you are betting your company on that maintaining itself for the next ten years, you're crazy. It was a short-term situation. What has happened during Covid is people have realised there are things they can do to take better care of themselves. They saw they were gaining weight sitting at home. You're going to see healthy brands continue to do extremely well. Emerging brands are going to come out even better than they were going into it.
just-food: There have also been assertions Covid consumers' love of carbs is hitting demand for keto products.
"All the legacy snack brands are trying to do is lower sugar. We just figured out how to do it quicker"
Joel Warady: There's no question these lifestyles and ways of eating ebb and flow and you're going to get a foundational group of people who remain in it. Keto has longer legs than I first anticipated. That being said, low-sugar will never go away. Every product we develop, we develop with the idea we want to have a great-tasting, lower-sugar, lower-carb product. You can call it keto, you can call it Atkins, you can call it whatever you want. At the end of the day, low-sugar is a Holy Grail and what all the legacy snack brands are trying to do is lower sugar. We just figured out how to do it quicker.
just-food: In response to Covid, did you put invest more in D2C?
Joel Warady: Interestingly for us, which was different for most brands, during Covid, we did not see an exponential increase on D2C but we did see it in brick-and-mortar, which exploded. Part of that is because, as we all know, retailers were having difficulty keeping their shelves full and we had product. When Covid first hit, we were able to continue production throughout, which helped us. Retailers that had made the decision to bring us on during the next reset brought us on earlier. Then, as more people started to go into stores and retailers started to do the reset, we already had a track-record and were able to take advantage.
just-food: What percentage of your sales is in brick-and-mortar versus e-commerce?
Joel Warady: We believe we will continue to see high double-digit growth on our e-commerce and that includes marketplace and D2C. Brick-and-mortar, because we're still getting distribution gains, we also are at high double-digit growth. We're coming in at the end of year two of the business but the distribution gains that we're seeing are significant. We just launched a line of cookies. We'll be entering a third category outside of cookies and cereal in early 2021. There's a lot of the playbook that we utilised in the past at Enjoy Life and we see the same opportunity here. That's the exciting thing about Catalina. There's so many similarities between we're doing in the keto category and what we did in the allergen-friendly category and I learned from my mistakes. I'm a very learned individual.
just-food: Does Catalina have its own production or use co-packers?
Joel Warady: We use co-mans to do part of our process and we have our own facility. We're in facility number two that we're outgrowing and we'll be moving into a much larger facility in 2021. It will be our sole facility. We're going to have everything under one roof – all of our distribution, all of our direct-to-consumer fulfilment and manufacturing.
just-food: When will that be up and running?
Joel Warady: We're looking between Q3 and Q4 of 2021.
just-food: How much money is Catalina spending to set that up?
Joel Warady: I won't share that but, other than the initial round of investment the founder brought in, we've never taken any additional investment. Right now, it's all coming from cash flow.
just-food: Are there particular white space opportunities you could call out within the US?
Joel Warady: We do have nationwide distribution but there's huge white space opportunities. We're having all this growth in, if you will, the traditional supermarkets but we're not in Walmart. We're not in Kroger yet. We haven't really entered any other countries either.
just-food: Will that US focus continue into 2021 or will you start drawing up plans for expansion overseas?
Joel Warady: Internationally, there is a huge demand for the product. We absolutely are looking at other markets where it makes sense.
just-food: How do you see trading in the next few months, up until the end of this calendar year, and then into Q1 2021?
"Supermarkets will see a drop off in Q3 and we'll have to watch our demand to see if that drops as well"
Joel Warady: It's becoming more difficult to get new products on shelf. Brands that are already on-shelf, and even early-stage brands like Catalina that already have a foothold, I think it's really advantageous for us. Now, when we talk about those white space opportunities, it's more challenging. There's no question about it. There's not a lot of great things about getting older it gives you perspective. The way I look at this at my age is this is 18 months to two years out of a really long life-cycle and we're going to be okay. We can work through this. Come Q3, Q4 of next year, we'll start to see some normalcy.
just-food: What are your expectations for sales over the next three to six months?
Joel Warady: We keep increasing our projections. We'll end the year up triple digits versus last year but from a very small base. More importantly, in 2021, we're projecting a high double-digit increase. Where Catalina is in year two, in my previous brand, it took us 11 years.
just-food: The virus is still out there, sparking local lockdowns and presenting the threat of prolonged uncertainty for months to come. What challenges could that present for the business?
Joel Warady: You're always worried about your own team members. How do we keep everyone safe? It's easy to work from home if you're in sales or marketing or finance. When you're manufacturing, it's a challenge to keep everyone safe. It's one of the reasons why we're accelerating this move into a new facility. We want to spread things out a little bit.
Worst-case scenario is Covid continues for another two years. We can't assume a vaccine is going to solve all the problems, so how do we keep our production people safe, as we're growing production team? That's where Covid can really impact us.
just-food: What's your outlook for consumer demand for Catalina's products?
Joel Warady: We're not seeing any issues with demand. The grocery stores remain very bullish on on sales and growth. That being said, when the government stimulus stops, we're going to see a drop off and then a levelling of what people can afford in stores. It's just starting to happen. Q3 numbers from supermarkets are going to be an indicator some people don't have the available income to spend in grocers. Supermarkets in general will see a drop off in Q3 and we'll have to watch our demand to see if that drops as well.
just-food: What impact could that have on the demand for Catalina's products and how do you anticipate reacting?
Joel Warady: The great feature of having a D2C business is we continue to grow our customer database. We also have flexibility. We can always go to single or two-packs. Unfortunately, in the States, there are two classes – haves and have-nots. If you look at the price point of our product line, it's not inexpensive. Our target consumer, we think, will continue to purchase our product but we are ready to pivot should we need to.
just-food: Any interest in looking to raise funds to fuel your expansion plans?
Joel Warady: Right now, we can fund our own. We get a lot of calls. There's a tremendous amount of money that wants to be invested in the food industry. With the low interest rates the banks are offering and treasury bills, there's not a lot of places to put your money. If we do need to have additional funding, I don't think we'll have any issues but that's not in our short-term plans.
just-food interview pages: Covid-19 – US manufacturers talk trading, the economy and consumers